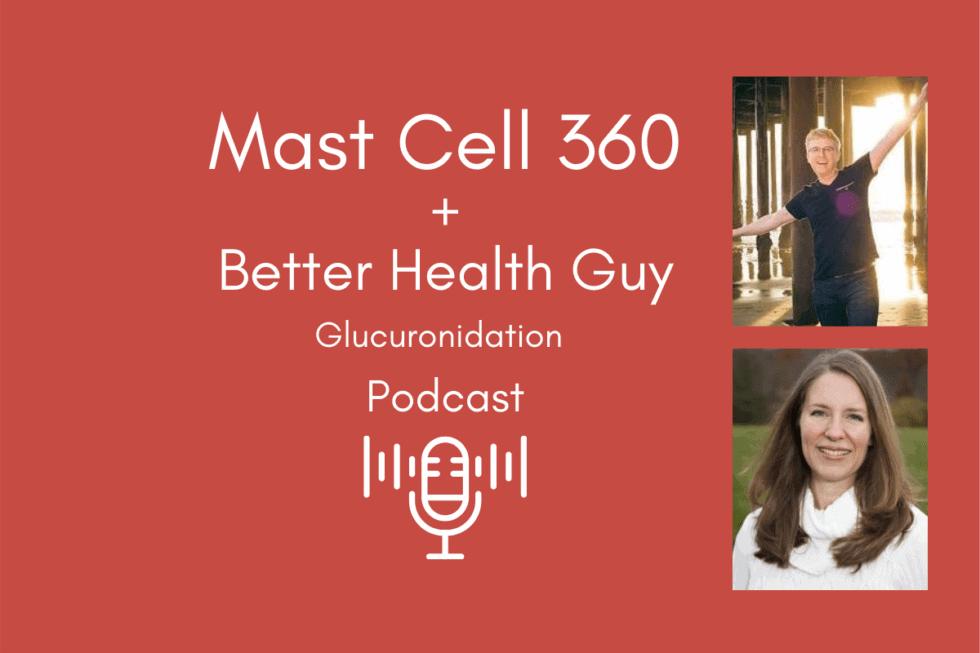 Better Health Guy: Glucuronidation with Beth O'Hara
In this podcast, I spoke with Better Health Guy about Glucuronidation. 
Some of the things we touch on in this podcast are:
Definition of glucuronidation?
Xenobiotics?
Bilirubin and glucuronidation and the connection between the two
The effect of glucuronidation on bile acids, hormones, prostaglandins, coritcoids, fatty acids, and fat-soluble vitamins?
Where in the body does glucuronidation take place?
Genetics and glucuronidation impairment. 
Connections between glucuronidation and chondroitin sulfate, heparan sulfate, the extracellular matrix, and TGFb1?
What should you avoid to take pressure off of the glucuronidation pathway?
The role of glucuronidation on phenolic or salicylate sensitivity. 
What does intolerance to CBD say about glucuronidation impairment?
How does beta-glucuronidase it impact glucuronidation?
The connection between glucuronidation and neurotoxicity and the blood brain barrier. 
The effects of mycotoxin clearing on glucuronidation. 
Top tools to optimizing glucuronidation
Click here to connect with Better Health guy and listen.  https://www.betterhealthguy.com/episode109

Or use the link below to listen now.