What Is The Safe and Sound Protocol (SSP) ?
Safe and Sound Protocol (SSP) is a listening program that can help you feel safe and calm your nervous system. This program was developed by Stephen Porges, PhD, based on his cutting-edge research in polyvagal theory.  
SSP is a passive form of nervous system support. Listening to specially filtered music is the heart of the SSP program.  
This filtered music trains the muscles of the inner ear to listen for sounds of safety. 
Why is that important? 
When the nervous system is overactivated, the inner ear muscles are tuned primarily to high and low frequencies of sound. Think of a loud boom or a siren. These are sounds of danger. 
SSP trains you to listen for midrange sounds of safety. Think of the soothing tones of the human voice.  
This helps calm your nervous system. It helps you get out of the sympathetic state of fight, flight, freeze and into the parasympathetic state of rest, heal, digest. 
In chronic illness, especially Mast Cell Activation Syndrome, Mold Toxicity, and Tickborne infections (like Lyme and Bartonella), your vagal nerve signaling can become very dysregulated. 
In other words, it's what you just read about – your nervous system is overactivated. 
When that happens, you may experience overly reactive mast cells. 
And your brain may get stuck in the sympathetic nervous system state (fight, flight, freeze). 
This can lead to problems like: 
Sound and light sensitivities

 

Food, supplement, and medication sensitivities

 

Problems with GI motility (constipation or diarrhea)

 

Difficulty swallowing

 

Problems with blood pressure and heart rate (POTS and other Dysautonomia)

 
Fortunately, SSP can help! 
SSP reduces stress and calms the nervous system and emotions by shifting vagal signaling and tone back into a healthy state. 
It has also been shown to help improve: 
Sound and light sensitivities

 

Supplement, medication, and food sensitivities

 
Attention

 

Trauma responses (like PTSD)

 

Interaction with others

 

Feelings of safety

 

and other challenges brought on by significant stressors.

 
Additionally, many people have reported improvements in their MCAS symptoms over time. Some reported improvements have included: 
More restful sleep

 

Reduced pain

 

Reduced anxiety

 

Improvements in blood pressure

 
Improvements in GI motility over time 

 
We are excited to now be able to offer the SSP program to you! 
Our Individualized Approach to SSP
Nearly all SSP practitioners offer a one-size-fits-all approach to SSP. This is fine those with mild nervous system dysregulation who don't have significant sensitivities. This one-size approach has backfired for many who are sensitive, though. 
At Mast Cell 360 we understand the complexities you face when you have MCAS. We understand that you may have different needs because you are super-sensitive. 
People who are very sensitive due to severe vagal dysregulation often need to go much more slowly with SSP. 
This is why at Mast Cell 360, Beth O'Hara, FN, and Leslie Evelo, PhD, developed our gentle and effective individualized SSP approach especially for sensitive people.  
What Makes the Mast Cell 360 SSP Approach Successful for Sensitive People?
SSP is very effective. 
However, sometimes shifting vagal nerve signaling can present some mild discomfort for highly sensitive people.  
But even mild discomfort or stress will keep you from getting the most out of the SSP program. 
Did you know that any type of stress will activate fight or flight?  
And it's exactly this fight or flight state that you are trying to shift out of. 
Beth herself experienced some of this when she went through the program.  
That's why she, and the many other sensitive people with MCAS who've gone through our program, have found it very helpful to have our SSP Practitioner available during the scheduled listening sessions.  
What makes our approach different is that you'll work closely with an experienced and compassionate SSP Certified Practitioner who will first take the time to assess your needs and sensitivity levels. 
Instead of the standard protocol used by most practitioners, you'll be seen as an individual. 
Your practitioner will work with you to determine how to slowly and gently integrate this program to meet your nervous system's needs. 
Additionally, your SSP Certified Practitioner will watch you for signs of discomfort or overstimulation during your listening sessions. These are signs that you may be shifting into fight or flight again due to the discomfort you are experiencing. 
If this happens, your practitioner will be there to guide you through exercises to help you return to a calm state again.  
In your appointments, your practitioner can also answer any questions regarding your work with SSP. This one-on-one support means you'll get greater benefit out of your sessions.  
And you'll have peace of mind knowing that someone is there for you, with your best interests in mind.  
We want you to get the most out of the program. We want you to get the help you need on your healing journey. 
What Can You Expect While Working the SSP Program?
After your SSP practitioner has taken some time to get to know you and your needs in the intake appointment, a customized listening program of the SSP modulated and filtered music will be created especially for you. 
You'll have 10, 30-minute appointments with your SSP Certified Practitioner. These will be held via Zoom.  
Additionally, you'll need to set aside 5-30 minutes on your own, several times a week, for anywhere between two to six months or more.  
SSP also requires you to keep a journal of how you feel while you are listening to the music and how you feel afterward.  
This information is important to help our SSP Certified Practitioner create and customize your individual listening plan.  
Even once you start the program, your practitioner will continually assess your needs and adjust your program as needed.
Intake Appointment Cost 
After completing the application process (more information below), you'll need to schedule an intake appointment if your application has been approved. The cost of this appointment is $175. 
What is the Intake Appointment? 
During this 50-minute appointment, your SSP practitioner will learn more about you and your goals. You'll also be able to discuss your health history, including if there are any trauma experiences that may inform your SSP protocol. 
You will learn more about the SSP program and what it involves. You'll also experience a short listening trial to ensure your nervous system is ready for SSP. You're practitioner will also learn more about you to be able to individualize your listening program for when you officially start SSP. 
You will also be given emotional support and nervous system tools you can start to use right away to help soothe your nervous system. Additionally, you'll be given references to further resources that will help you. 
This initial appointment helps you and our SSP Certified Practitioner determine if the SSP program will be right for you before committing to the full package. 
This intake appointment is part of the review process and does not guarantee you'll move forward with SSP. Why is this? 
There are rare instances in which something comes up in an appointment that wasn't disclosed in the intake packet. This new information could potentially mean SSP is the right fit for you at this moment.  
Even if it's found you're not ready for SSP yet, you'll still receive a lot of value from this appointment that will help you start your nervous system support practices. 
The intake appointment is necessary in order to start SSP to make sure you're getting the right supports for you and individualize your listening program. Plus, if you're one of the rare people who isn't ready for SSP, we want to make sure you don't waste time or money. 
The SSP Listening Package Cost 
The cost for the full SSP listening package is $700 (this is in addition to the intake appointment.) 
This package includes ten (10) half-hour sessions of online guided session time with our SSP Certified Practitioner and a year of unlimited access to the licensed SSP music playlists. 
We want learn more about you to see if SSP is likely a good fit for you before you invest in the intake or full SSP package. That's why we ask you to complete this application process. 
The application process has 3 steps: 
Complete the online pre-screening questionnaire
Fill out an online application
Intake appointment
The first step is the pre-screening questionnaire to ensure you don't have any contraindications to SSP. This takes about 5 minutes to complete and is all online.

If you meet the pre-screening criteria, you'll be directed to a button to fill out the SSP application. Please complete the application and submit when done. The information on this application is treated with privacy and respect and will also be used as your intake paperwork if your application is accepted.

Once your application is reviewed, you'll receive an email from our portal system which will show up as:

notifications@practicebetter.io

.

a. Please add the email address (notifications@practicebetter.io) to your contacts now so the email arrives in your inbox instead of in spam or being blocked by your email server. 
 


b. If your application has been accepted, our SSP Provider will contact you via our portal system letting you know you have been approved to have your intake appointment. Further information will be provided in that message. You'll receive email notifications from

notifications@practicebetter.io

.

 
As a reminder, you will only be accepted as an SSP package client AFTER: 
your application has been reviewed and accepted

 

you have completed your intake appointment and been approved to proceed

 
If you have any questions about the application process or the SSP program, please feel free to reach out. We are happy to answer any questions for you.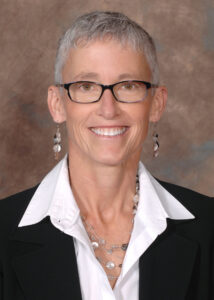 Leslie Evelo, Ph.D. provides emotional support to clients who are dealing with the stress and nervous system consequences of MCAS and related conditions. She uses breathing, mindfulness, guided meditation, and other techniques to soothe the nervous and limbic systems. She also helps clients with problem solving and decision-making challenges that can be a part of MCAS and Mold Toxicity.
Leslie also offers a tool called the Safe and Sound Protocol (SSP), a system that uses sound to promote a sense of safety. Many people with MCAS and related conditions have never felt safe enough to heal due to trauma and life challenges that have kept their nervous systems on "high alert." SSP delivers specially filtered sound that helps soothe the nervous system so that the body can focus on healing.
Leslie has experienced Histamine Intolerance, environmental sensitivities, and Mold Toxicity. She also understands the impact that MCAS, fibromyalgia, chronic fatigue, Lyme disease, and related conditions have on clients' lives.
Leslie's education and training include:
20+ years in private practice and 10+ years working in mind-body medicine
Training and experience working with clients with chronic illness and health challenges
Extensive training and experience in mindfulness and meditation
Extensive training and experience working with trauma with mind-body based approaches
Ph.D. in Counseling Psychology
Master's Degree in Counseling
Bachelor's Degree in Psychology and French Education
Leslie's focus is on helping people's minds and bodies to work in harmony toward healing, self-compassion, and balance.
I was introduced to SSP at a time in my healing journey where my body was having a hard time calming down from flares and I was not able to try supplements or new foods without having a reaction. I was motivated to try this as it sounded gentle and enjoyable - I love listening to music. I was quite surprised by the level of support offered by Leslie and the things that I learned from her in regards to paying attention to my body and nervous system as well as the various techniques she shared with me to help keep my nervous system calm. I think that SSP helped me to advance (finally!) in my healing protocol. A few months in I noticed that I was having fewer reactions to foods and I was finally able to tolerate some supplements. This was very exciting for me! If you have been struggling to make progress and appreciate something accessible and gentle to try, I would recommend this program. I found the personal support very valuable in addition to seeing my body respond favorably. -Jennifer J. [need image]
I have used SSP as a foundational modality for supporting the nervous system. What I like about SSP is you don't actively have to work at it. You listen to the music while the program operates in the background. I also like the fact that after completing the 5-hour regimen you can go back to it whenever you want. I found SSP to be useful to calm my anxiety and improve insomnia. I would definitely recommend it to others...It works well for MCAS sufferers. I never experienced side effects. Nervous system dysregulation is very common with MCAS and listening to the filtered music helps to calm things down. I believe that SSP has helped to improve my vagal tone and find that I'm less reactive to foods, have better digestion, and sleep. While I cannot attribute all these improvements to SSP I know it has played a positive role as I continue to recover.
SSP was a very good experience for me. I have always loved music and know that it is very powerful to help the body and mind so I was excited to try SSP when Beth said it was available. Dr. Leslie was wonderful and clearly explained what SSP is and the procedure we would take. We started slowly and Dr. Leslie watched very closely during our sessions together for anything that she observed. One of the things SSP helped me with was to really relax. Throughout my day I could feel my shoulders being lifted up and not relaxed. I also could not get my body back into a total calm state even while seated at the beach! Through the program I began to feel my shoulders come down, and when I went to the beach I began to really feel relaxed when I sat down. It takes discipline to do the listening but it is so worth it. I now have the music available all the time and often listen to different segments. I especially like the Classical music. I would highly recommend the SSP program with Leslie.
I am a client of MC360 and have been working with Leslie for emotional support for just over a year. I am struggling with severe MCAS as a result of mold toxicty and other environmental exposures. I decided to reach out for support after the emotional burden of dealing with this condition and the losses I have experienced became too much for me to handle on my own. I cannot say enough about working with Leslie and how much this has helped me during what is easily the most difficult season of my life. While Leslie is highly knowledgable and experienced in her field, it is her compassion and ability to listen without judgement that has been the most helpful to me. As many with MCAS know, having a dysregulated nervous system is not uncommon, and many times my sessions with Leslie were some of the most regulating windows I had. While I struggle with a variety of physical symptoms, my sessions with Leslie helped most with my emotional/mental symptoms, such as anxiety, fear, anger, sadness and even despair at times. I believe that as I continue to utilize emotional support to regulate my nervous system, my physical symptoms will continue to improve as well. Navigating the world of chronic illness has been a long and lonely journey and Leslie's ability to validate my experiences makes me feel less alone. I believe Leslie to be not only trustworthy but genuine, and I would absolutely recommend working with her if you feel you are struggling and in need of emotional support.
I initially reached out to Leslie because I just had a sense that it was a component that I wasn't addressing fully… I knew that to truly heal, I had to heal myself both physically and emotionally. I can't overstate how helpful Leslie was at helping through my healing journey. To have someone with her knowledge and understanding of how the limbic system functions was such a comfort for me. She gave me tools that empowered me to calm my nervous system and boost my own confidence to deal with issues as they arose. She was also there to offer compassionate support for my family, who were struggling to understand all of the strange things that were happening to me. I'm extremely grateful to have had Leslie's support and to have benefited from her wisdom. Emotional Support with Leslie helped me to recognize and observe the limbic system in action, to understand how fight or flight works, and how to shift out of it. It also helped me to have more compassion for my family members and to release any anger or frustrations I was holding onto. I would absolutely recommend Emotional Support to others. In fact, I think the emotional support just as important as the supplements and physical modalities.