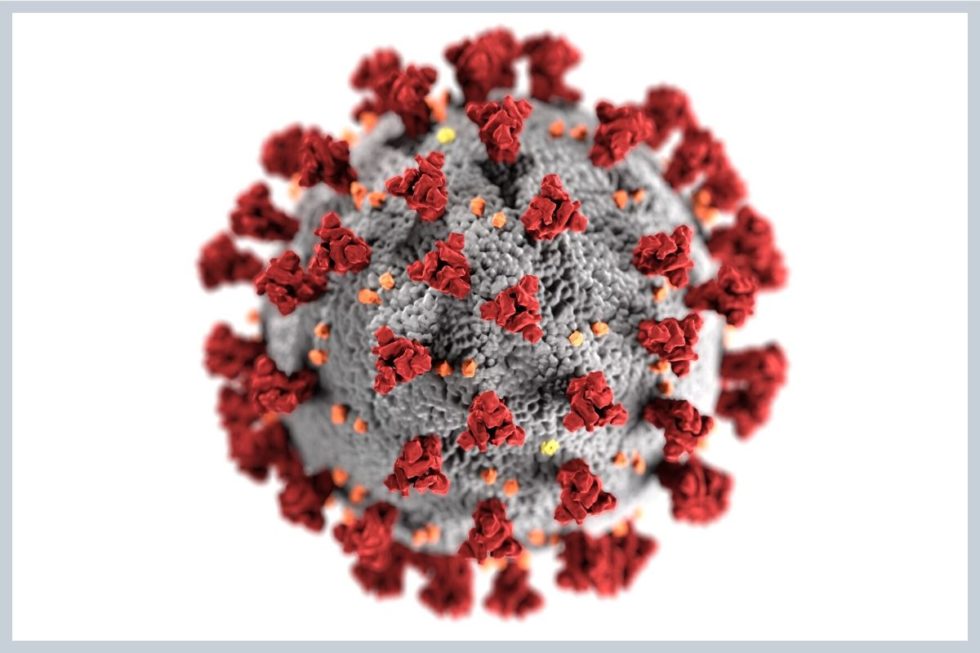 Immune Support for those with Mast Cell Activation Syndrome and Histamine intolerance: Part 1 Essentials
This is a really vulnerable time. I know you are probably scared and not sure what to do about COVID-19 Coronavirus.
I want you to know I'm here for you in this.  I'm being very pro-active in monitoring this. And I'm already putting together support protocols for Mast Cell Activation Syndrome and Histamine Intolerance.
I'll be sharing specific actions steps with you through email, Facebook, etc.
Note to private clients: All video appointments will continue as normal. If you are a private client, be sure to keep your regular appointments so we can customize your plans and protocols for your unique situation.
Here is How to the Get Latest Information from Mast Cell 360 on COVID-19 and MCAS
I held a Facebook Live on the latest updates and to answer questions. You can watch it here:


If you can't make it live, the recording will be available after. Keep an eye on the FB group – I'm going to be doing regular FB Live broadcasts.

I'm also going to be sharing on the Mast Cell 360 FB page and in email what I'm learning real-time and what I'm recommending in my private practice. Stay tuned to the Mast Cell 360 FB page here for the latest updates: https://www.facebook.com/MastCell360
You can join me Tuesday, March 17 on Lyme Ninja Radio for a FB Live about latest research on COVID-19 and Immune Supports for Mast Cell Activation: https://www.facebook.com/pg/lymeninjaradio
There is a Huge Amount of Misinformation Happening
I had to drive my husband to Urgent Care this morning after a car accident. (He's ok – just sore.) I sent him in with gloves on. The Urgent Care physician told him that Coronavirus can't spread from physical contact of objects.
This isn't true. Evidence came out a few days ago showing that spread through physical contact of objects is highly likely. This is why handwashing is so important.
I'm here to help you cut through this kind of misinformation and know what to do.
There are a lot of political agendas happening in across most news sources and various agencies. This is worse because we're in an election year.
Be well-informed to be well-prepared.
The Best Information Sources
The best information sources right now are journal articles and infectious disease specialists. Also, Boston Globe Stat is an investigative journalist group. They are doing a fairly good job of accurate reporting.
I've been following the peer-reviewed journal articles coming out every day. As well as the top infectious disease experts, and the best minds in immunology. I've also been doing my own lines of research.
There is much we can do.
I'm putting all of this together for you.  I'll be putting out reliable information and action steps.
I started preparing for this 3 weeks ago. And started reporting 2 weeks ago about how to start preparing. This was ahead of the curve of most sources about whether this would become an issue.
I'll continue to bring you the latest and most valid information possible.
We're stronger together. And we'll get through this as a community.
Let's get to the action steps to be taking.
Prevention is Very Key
Check out the last blog post on COVID-19 prevention here.
Coronavirus Facts and Tips for Mast Cell Activation Syndrome and Histamine Intolerance
Please be sure to read that blog post. There are a lot of specific immune supports for Mast Cell Activation Syndrome and Histamine Intolerance.
Other Key Steps:
Avoid groups of people where you would be breathing the same air.  People can be contagious up to 14 days before they show symptoms.
If you have asthma, immune issues, or have a history of bronchitis or pneumonia, consider social distancing. My husband and I are both significantly limiting contact with others right now.
Wash your hands well. No one is washing their hands properly. I wasn't either. Make sure to watch this link from the CDC on handwashing.
Regularly sanitize your phone. See the blog post for detail.
Eat very healthy and get gentle exercise – at least 10-15 minutes/day
Take steps now to take care of your immune system. See Coronavirus Facts and Tips for Mast Cell Activation Syndrome and Histamine Intolerance
Have 2-3 weeks of non-perishables in case you get sick and can't leave your house.
Have 2 months of supplements on hand due to potential supply chain issues. You can use the FullScript links below for 15% off anything in the store. Private clients – you already are getting this discount when you order through us.
Many of Us Will Catch This
I'm not being an alarmist. This is what the research on the contagion rate is clearly showing us. This outbreak is likely to go on for at least 2 months. Maybe 6 months. This is also what the top infectious disease specialists are saying.
We need to think about the long game.
It is very real that we may reach a point where our hospitals will be overwhelmed. We don't have enough ventilators available for where this outbreak is heading.
Those of use with Mast Cell Activation Syndrome are more at risk.
I'm hoping for the best. And I'm preparing everything I need for catching this virus.
There is Still Plenty You Can Do
I'm here for you in this.
I'm working hard right now on Cytokine Modulating and other Immune supports for those of us with Mast Cell Activation Syndrome and Histamine Intolerance. This will be out early next week.
Please be sure to read this article when it comes out and have those supplies on hand in case you catch this.
Keep an eye on emails from Mast Cell 360. Also, follow the Mast Cell 360 FB page here: https://www.facebook.com/MastCell360
Here is a sneak preview of what I am working on. These are products I'm using and have on hand for myself.
Now, you have to realize there aren't any cures for COVID-19. These aren't cures. These are, however, some of the best supports we know of right now. I'll have lots more out very soon.
I have now set up a FullScript Store for Mast Cell 360 readers to get 15% off these products through the links below. You just have to set up an account first.  This gives you the same discount my private clients get.
(Private clients – you are already getting this discount through us.)
SPM Active
SPM stands for Special Pro-Resolving mediators. These SPMs have shown significant inflammatory modulating support properties.
This is a lower histamine version of fish oil. It goes through special processing. This is the only type of fish oil I've been able to tolerate. Many of my private clients tolerate it as well.
I'm taking 2 capsules 2x/day right now. If I get COVID-19, my plan is to increase this to 2 capsules 3-4x/day.
You can get it in 60 or 120 capsule bottles here:
Astragalus Max-V
Astragalus has been shown in research to support increases in white blood cells. These are important immune cells. The research also shows it supports red blood cells.
I'm taking 1 capsules 2x/day.
You can get it here.

Perimine
Perimine is perilla seed extract. It has a lot of powerful immune modulating support.
I'm already taking 1 tablet 2x/day.
Elderberry
UPDATE 3/19/20:
I'm now NOT recommending Elderberry for those with Immune Dysregulation. My collegue, Mackay Rippey​ sent me excellent information about how longer term use of elderberry in those with immune dysregulation may contribute to overproduction of TNF-alpha and IL-6. These are pro-inflammatory cytokines.
There will be much more in the blog post coming out next week. I'm digging into some very promising options. Be sure to stay tuned.
Sleep is Crucial
Sleep is critical for a strong immune system. Make sure you are sleeping as much as you can.
You really want to be getting 9-10 hours of sleep – if you at all can. If you have sleep disruptions, try to rest when you can.
If you are having trouble sleeping, check out this article:
9 Insomnia Relief Supplements for Mast Cell Activation Syndrome (MCAS) and Histamine Intolerance
Managing Stress
Stress weakens the immune system. It is really hard to stay calm right now. This is all stressful for me too. But it is critical to stay relaxed and calm as much as you can.
News outlets make more money the more people are panicked. It is very important that we track this, that we stay on top of it, and that we prepare.
But panicking hijacks the decision-making part of our brains and we make irrational decisions.
It is critical to center yourself and keep your rational thinking working so you can make good, clear, grounded decisions.
Do meditation, breathing practices, pray, do Qigong or yoga, whatever works for you. I'm doing breathing practices, Qigong, and walks in nature. I'm also doing my regular exercise.
Try to do at least 20 minutes or relaxation per day If you don't know what to do – go to YouTube and start listening to meditation videos. The Honest Guys is a great channel of free meditation videos.
Keep your phone 6 feet away from your body and use Air Ear Buds like from Shield Your Body – don't use regular earbuds or wireless earbuds. Research clearly shows EMFs affect the immune system.
I also really love the Gupta Program. It's a great stress-relief program with proven techniques that supports the immune system. Here is the link for the Gupta Program:
https://www.guptaprogram.com/purchase-gupta-program/aff/40/?campaign=Purchaseprogram 
The Bottom Line
I'm working on solid action steps you can take. These can make a HUGE difference in your health.
Join the Facebook Live this Monday, March 16 from 2:00p-2:30p EDT on the latest updates and to ask your questions.  You can join at that time here: https://www.facebook.com/MastCell360
Boost your immune system now with the tips above.
Plan and prepare for the likelihood of having the virus and what to do.
Manage your stress – take media breaks, meditate, relax, rest.
Stay tuned for reliable, up to date information. I'll be sending lots of steps very soon to help you avoid the complications and support your body when/if you get COVID-19.
In the meantime, remember that we'll get through this together.
Breathe. Stay centered.
Be kind to one another.
I'm here for you. And we're here for each other.
Sending you my absolute best,
Beth
PS. 15% off anything in the FullScript store when you register through this link:
15% off all supplements at FullScript
PPS. If you feel stressed, try the Gupta Program:
https://www.guptaprogram.com/purchase-gupta-program/aff/40/?campaign=Purchaseprogram
PPPS. Avoid EMFs. You can get 15% off Shield Your Body Air Earbuds
and anything else store wide until May 30, 2020. Use code 15mastcell360
*Some links in this website are affiliate links, which means I may make a very small commission if you purchase through the link. It never costs you any more to purchase through the links, and I try to find the best deals I can. I only recommend products that I love and use personally or use in my practice. Any commissions help support the newsletter, website, and ongoing research so I can continue to offer you free tips, recipes, and info. Thank you for your support!