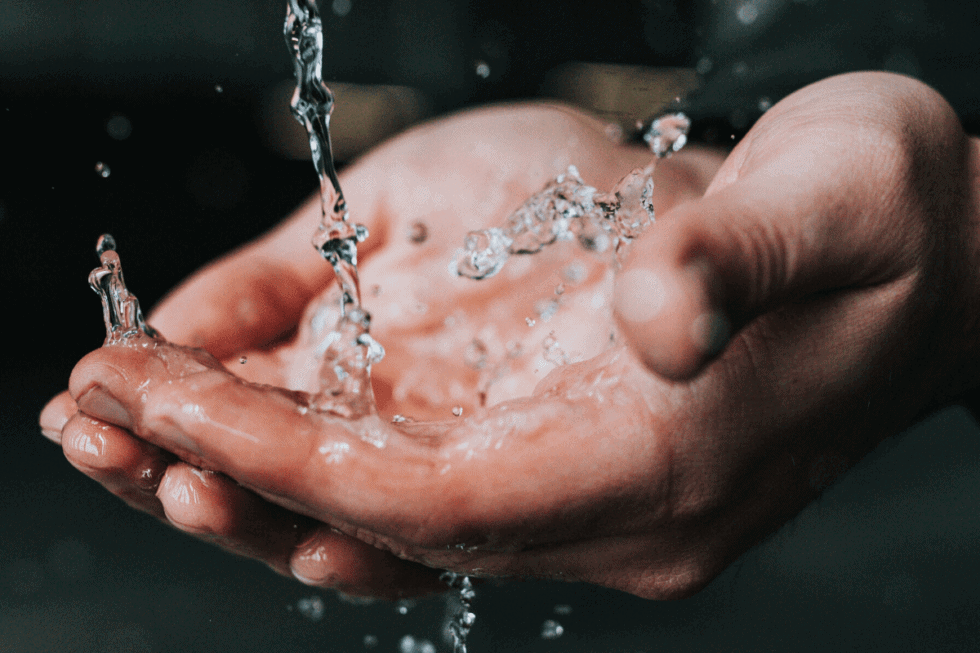 Supporting Health during COVID-19 for those with Mast Cell Activation Syndrome and Histamine intolerance: Part 2 If you Get Sick
Those of us with Mast Cell Activation Syndrome are likely at higher risk for COVID-19 complications. My stance is that most of us are likely to get exposed at some point.
I'm mostly isolated at this point. But I still expect I'll come down with this eventually.
Why? I can't isolate forever. And…
Infectious disease specialists estimate that 70% of the population will get this virus. And they expect outbreaks will keep occurring for 3-6 months. Possibly through the rest of the year and seasonally. So, we need to be prepared.
But don't get overly worried. There is a LOT we can do to help ourselves. I'm working very hard at putting together the top, most reliable information for you. I'm following journal articles, infectious disease specialists, and the best minds in immunology.
I'm also doing my own lines of research.
I'm here for you and will keep being here for you. And we can all be here for each other. Please join the community on FB here and join the conversations:
https://www.facebook.com/MastCell360
I'm bringing you the best information so you know what to do.
Here is what you need to know first:
What to Know about COVID-19 if you have Mast Cell Activation Syndrome or Histamine Intolerance
COVID-19 is the name of the infection. The actual virus is called SARS-COV2. I'll just refer to COVID-19 for simplicity.
The quick facts as we know them now:
COVID-19 originated in China in an animal market. Coronaviruses often being in bats. It is likely it jumped from bats to humans. There may have been an intermediate species
The virus can be transmitted in any climate or weather. Warm weather or cold won't stop this virus.
It is transmitted through the air, by breathing the same air as an infected person. It can also be transmitted by touching objects an infected person touched and then touching your own nose, mouth, face, or eyes.
This is why you want to be practicing social distancing. And also why to NOT touch your face when you are out. Then wash your hands as soon as you come inside your house.
COVID-19 is mild in 80% of cases. In those with inflammatory health conditions, there may be more severe infection.
There have been reports of severe cases of those in their 20s to 40s as well. Children rarely display symptoms, but may be asymptomatic carriers. This means they can still spread the virus even if they don't seem sick.
It is not known yet if dogs and other pets can transmit the virus.
Symptoms vary. Here are the statistics on how common certain symptoms are:
Fever – 90% of cases
Dry cough – 67.7% of cases
Fatigue – 38.1% of cases
Sputum (mucous in the lungs) 33.4% of cases
Shortness of breath – 18.6% of cases
Muscle/joint pain – 14.8% of cases
Sore Throat – 13.9% of cases
Headache – 13.6% of cases
Chills – 11.4% of cases
Nausea/vomiting 5% of cases
Nasal congestion – 4.8% of cases
Diarrhea – 3.7% of cases
80% of cases are mild. 20% are more serious.
Preparation Tips during COVID-19 if you have Mast Cell Activation Syndrome or Histamine Intolerance
I shared a lot of these tips in this blog post: Coronavirus Facts and Tips for Mast Cell Activation Syndrome and Histamine Intolerance
I really encourage you read it. And check out Part 3 of this series for more targeted supplementation.
Here are some additional tips that didn't make it into that post:
Hand Sanitizer is definitely NOT a replacement for soap. Use hand sanitizer if you are out and can't wash your hands.
I prefer to wear nitrile or knit gloves when out. Then I turn them inside out when I'm done pumping gas, using a touchscreen, etc.
Carry your own pen with a stylus tip for signing. Use the stylus tip for touchscreens.
I did say this in the post, but can't emphasize enough. Be sure to wipe down your phone with alcohol wipes or Seventh Generation Disinfectant Wipes.
Have 2-3 weeks of the types of non-perishable supplies you already use. Here are some lower histamine, lower oxalate, low lectin non-perishable foods I have on hand:
Bob's Red Mill Sorghum Grain for popping – see Popped Sorghum Recipe Here
US Wellness Meats – pastured chicken, turkey, and rabbit that are frozen right after slaughter
You can also get frozen veggies and fruit – these will be much lower histamine than canned.
Finally, prepare for having this virus. Infectious Disease Specialists are reporting this is likely to go on for 3-6 months and 70% of everyone on the planet will likely contract it.
Let's look at what else you need to know. And very importantly what else you can do.
What you need to know if you get COVID-19 and have Mast Cell Activation Syndrome or Histamine Intolerance
Top Complications
The top at risk conditions reported so far are high blood pressure (23.7 per cent), diabetes (16.2 per cent) and heart disease (5.8 per cent). Obesity also increases risk.
Mast Cell Activation Syndrome isn't currently being tracked as a complication, but is considered an inflammatory condition.
Men are at more risk for complications.
Complications are now being seen in people 20-40 years old as well.
You may not develop complications. But I want to be prepared in case I do. And I want you to be ready too. Here is what I'm doing.
Steps if you develop symptoms
Robert Rowen, MD is recommending this at the first signs of infection for immune support. These are the physician's recommendations directly on his Facebook page. I'm adding them here for your information. Be sure to talk to your health care provider about whether this is right for you.
Vitamin D3 – for these levels, you would want a formula without K2
Day 1: 50,000IU Vitamin D3
Day 2: 35,000 IU vitamin D3
Vitamin A – best form for MCAS is Vitamin A Acetate
Day 1: 150,000 units Vitamin A
Day 2: 100,000 IU Vitamin A
Vitamin C – this form is low histamine Vitamin C
Dosed to bowel tolerance (do not do this if you are prone to kidney stones or major oxalate dumping)
Vitamin C in this case is usually started with 500-1000mg 2x/day and increased gradually until loose stools develop. Then it is decreased just to where normalizes again.
What to have on hand if you get COVID-19 and have Mast Cell Activation Syndrome or Histamine Intolerance
SPO2 Pulse Oximeter Oxygen Saturation meter
If you come down with COVID-19 Coronavirus, you want to keep an eye on your oxygen levels with Pulse-Ox oxygen saturation meter. This will help you know whether to go to the Emergency Room.
I bought this one by SantaMedical:
In case that one goes out of stock, here are some others that have shown to be reliable:
miBest: https://amzn.to/2Uhqm2T
Innovo: https://amzn.to/39QWsJ0
Zacurate: https://amzn.to/2WczxE4
Keep track of your oxygen levels.
If it gets down below 90% saturation, go to an Emergency Room.
Or if you have a weak pulse or changes in blood pressure and oxygen saturation is between 90%-95% or below, also go to the ER immediately.
Have someone call ahead and let them know you suspect you may have coronavirus so they can be prepared for your arrival.
Blood Pressure Cuff
You also want to keep an eye on your blood pressure. You want to know what your baseline blood pressure is before getting sick. This way, if it is changing significantly, you can track that.
I have this one. It is known to be fairly reliable.
Accurate Digital Thermometer
A thermometer will allow you to track your temperature. Get one that goes under the tongue. If you have symptoms, take your temperature after resting. And at least 30 minutes after eating or drinking.
If your temperature is above 103 degrees Fahrenheit, contact the ER. Also, call the ER if your temperature lasts more than 7 days.
There are some here: https://amzn.to/2x3NaLd
Nebulizer
A nebulizer allows you to breathe a mist into the lungs. You can use it to breathe in saline. Inhaling saline helps open the lungs and get rid of mucous so you can breathe better. Nebulizers are also sometimes called compressors.
Be sure to clean it after each use according to the directions. And leave it open to dry each time so you don't get mold and bacteria buildup.
This is the one I have:
Saline
Saline is used in the nebulizer. You can get straight saline for nebulizers.
I've had really good results using Quinton Isotonic water in a nebulizer when I had breathing issues.
Humidifier
Humidifiers can help you breath. When I'm sick, I just run it at night so I don't get mold buildup in the room. Humidifiers are notorious for becoming full of mold and bacteria. You want a humidifier you can completely take apart to clean. And you want to be able to reach every nook and cranny.
This is the only humidifier I've found so far that you can completely clean.
I clean mine every 2-3 days when in use. Just wash it with soap and water.
Food Grade H2O2 3% for humidifier
If you can get H2O2 Food Grade, this can help with respiratory infections. I pour it into the base of the humidifier. And then dilute 50% with water. This is the brand I use. Back in stock in April.
When to go to the Emergency Room if you get COVID-19 and have Mast Cell Activation Syndrome or Histamine Intolerance
DO NOT go to the Emergency Room if your symptoms are mild.
If you develop mild symptoms, be sure to self-quarantine and call your physician for instructions. Call before you go to the office.
With mild symptoms, Do NOT go to a medical office without calling first. They need to be able to prepare for your arrival to reduce risk of spread of the virus.
Aboslutely self-quarantine if you are sick. Here are CDC recommendations for protocols to follow if you or a family members gets sick: https://www.cdc.gov/coronavirus/2019-ncov/hcp/guidance-prevent-spread.html
When to go to the ER:
If your blood pressure drops significantly or goes up significantly and you are having trouble breathing – go to the ER.
If your oxygen saturation on a pulse ox is below 90% – go to the ER.
If you are having trouble breathing, and your oxygen saturation is 91-94% – go to the ER.
If your temperature is above 103 degrees Fahrenheit – contact the ER about coming in.
If your temperature lasts more than 7 days – contact the ER about coming in.
References on Supporting Health during COVID-19 for those with Mast Cell Activation Syndrome and Histamine intolerance
De Graaf, Mia. Photos show why hand sanitizer doesn't work as well as soap and water to remove germs. Business Insider. Mar 6, 2020. Retrieved from: https://www.businessinsider.com/coronavirus-photos-why-you-should-wash-hands-with-soap-water-2020-3
Max Roser, Hannah Ritchie and Esteban Ortiz-Ospina (2020) – "Coronavirus Disease (COVID-19) – Statistics and Research". Published online at OurWorldInData.org. Retrieved from: https://ourworldindata.org/coronavirus
https://www.worldometers.info/coronavirus/
Russell, C. D., Millar, J. E., & Baillie, J. K. (2020). Clinical evidence does not support corticosteroid treatment for 2019-nCoV lung injury. The Lancet, 395(10223), 473–475. https://doi.org/10.1016/s0140-6736(20)30317-2
*Some links in this website are affiliate links, which means I may make a very small commission if you purchase through the link. It never costs you any more to purchase through the links, and I try to find the best deals I can. I only recommend products that I love and use personally or use in my practice. Any commissions help support the newsletter, website, and ongoing research so I can continue to offer you free tips, recipes, and info. Thank you for your support!