Thank you for your interest in Mast Cell 360!
We are a remote consulting practice. Our practitioners do not diagnose, treat, or prescribe. This means you still need to be under the care and supervision of your local medical provider while working with Mast Cell 360 practitioners. You can read more about our practitioners below.
Who We Work With:
People dealing with Mast Cell Activation Syndrome and Histamine Intolerance, along with related conditions such as:
Mold Toxicity

Sensitivities

Chronic Fatigue

Salicylate Intolerance

Neuroinflammation
We are unable to work with those who are:
Pregnant

Breastfeeding

Under 3 years of age

Undergoing chemotherapy treatment

Have medical complications outside the skill level of our practitioners
At this time, we are only able to serve clients located in the lower 48 United States.
Costs:
All expenses are out-of-pocket. Mast Cell 360 services are not billable to insurance nor can we
provide superbills due to the nature of the practice.
Applying to the Mast Cell 360 Practice
The Mast Cell 360 practice is a long-term program. We do not offer single appointments or
consultations.
If you are interested in working with a Mast Cell 360 practitioner, you will need to apply to the practice.
The application process helps us determine if the practice might be a good fit for you. We do this because we want everyone to be able to use their resources in the way that will best serve their needs.
While we have great success rates, online healthcare consulting isn't right for every case. We want you to be sure you're in the right place. We don't want anyone to lose time or money if we can't help.
Because of this, we will let you know whether we believe your case is a good fit for what we offer in the practice.
Submitting an application does not place you on a waiting list or guarantee an appointment. It is the first step of the process to apply to the Mast Cell 360 practice.

Please note that the application review times may vary due to the high number of applicants in the queue. If you are accepted into the practice, the next appointment availability varies depending on current demand and availability of our practitioners.
The Application Process:
We are currently accepting applications. Please review the application process below carefully as it will answer many of the questions you may have.

Click the button below to fill out the pre-screening.  

If you meet the pre-screening criteria, you will be shown a button to fill out application.  Please complete the application and submit when done.




Please note that the application review times may vary due to the high number of applicants in the queue.  

Once your application is reviewed, you will receive an email from us.




If upon review of your application, we consider your case to be outside the scope of our practice, we will let you know so you can explore other options.

If upon review of your application it looks like you might be a good fit for the practice, you will be sent the intake packet. The intake packet will need to be completed and returned within one week from the date it was sent to you.

Once the intake packet has been reviewed, we will contact you to either schedule an appointment or notify you that you are on the official waiting list.

Please note that new initial appointment availability can vary depending on availability of practitioners and can be 3-12 months out. 
You can get a head-start by taking our online courses.
These courses cover the foundation steps of the Mast Cell 360 practice:
WARNING:
FOR THOSE WHO ARE CURRENT CLIENTS:
If you are a current client applying for a family member, you MUST log out of your PracticeBetter client portal before filling out the application.
Click Here to check first (link opens in a new window).
If you are logged into your existing PracticeBetter client portal account, when you fill out the application for a family member, the new application date will overwrite your client file, and we also won't receive the application. Thank you for helping us with this!
Hi there, it's Beth here. 
Every day, more and more people reach out to us seeking effective and compassionate approaches to Mast Cell Activation Syndrome and related conditions. 
As our waitlist continues to grow, I'm reminded that I'm just one person. But millions of people around the world are suffering from MCAS. 
My vision has been to reach as many people as we can who are needlessly suffering. 
As just one person, though, I'm limited in how many appointments I can take each week. One thing that makes our practice stand out is that we don't try to cram in 30 clients a day and just spend 15 minutes per person. 
You deserve the time, care, and attention to your case.  
It's what I longed for when I was severely ill. And it's one of the driving factors behind my mission for Mast Cell 360. 
But here's the good news. And it's something I'm really proud of.  
Over the years, after working on my own health and with hundreds of clients, I've developed a method that serves as a successful foundation for helping those with MCAS, Histamine Intolerance, and Mold Toxicity regain their lives. 
What I'm most proud of is that this method, the MC360™ method, is teachable and repeatable. 
What does that mean exactly? It means when the right type of practitioner is trained to follow this method, that practitioner will get the same great results I've seen now with well over 600 clients. 
And it means I can empower other practitioners to help fill the growing need for those with MCAS and other related conditions. 
That practitioner has to be just the right practitioner, though. Someone who understands the method is a foundation, but also gets that each person is unique. This requires a great deal of skillfulness, knowledge, and empathy. 
To be able to meet the growing numbers of those who need help, I've carefully selected practitioners who are the best of the best to work with the Mast Cell 360 practice. They have the skills, knowledge, and empathy to successfully implement the MC360™ method. 
The MC360™ method has helped over 600 clients regain their lives, hopes, and dreams. It's this method that gets results. 
Each of our Mast Cell 360 practitioners have been extensively trained in how to evaluate complex cases of MCAS for individual root factors and how to implement the MC360™ method appropriately for even highly sensitive people. 
I work closely alongside each of our Mast Cell 360 practitioners supporting them with the MC360™ method I've seen work for so many.  
Each of the practitioners also brings their own knowledge, proficiency, and expertise to the practice, which further expands our skillset and offerings.  
We've found people with complex cases of MCAS, Mold Toxicity, and Lyme recover much faster with a team of dedicated, experienced, top-notch practitioners.  
As you can imagine, this field is exponentially expanding to meet the complex needs of those with MCAS. This is another reason we're stronger as a team. 
My vision is that our caring practitioners will contribute their own skillsets to the MC360™ method to continually expand our service offerings and push the field ahead even further. 
This diversity of backgrounds means our practitioners can co-consult on even the most challenging cases to serve you even better. You're getting an excellent support team every step of the way. 
As a practitioner team, we meet regularly to review cases and offer support to one another on tough cases. This allows our team to continually learn more and more.  
I strongly believe my mission in life is to use my own severe health struggles to help others, just like you, regain health. 
But alone, I can only help so many. That's why it was important to me to teach the MC360™ method to other practitioners so we can serve more people who are suffering unnecessarily. 
At Mast Cell 360, we are all 100% committed to ensuring you have the highest level of quality care and support we can offer. 
Beth O'Hara, FN
Mast Cell 360 Clinic Director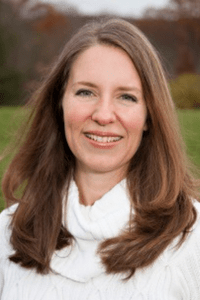 Beth O'Hara is a Functional Naturopath Consultant and the Clinic Director for Mast Cell 360. She directs the Mast Cell 360 clinic, providing direction, mentorship, and support for our practitioners on every case.
She designed Mast Cell 360 to be the kind of practice she wished had existed when she was severely ill with Mast Cell Activation Syndrome, Histamine Intolerance, Mold Toxicity, Neural Inflammation, Lyme, Fibromyalgia, and Chronic Fatigue.
Being unable to walk, bedridden, and plagued with severe fatigue, pain, and anxiety, she was at the end of her rope. After decades of battling, she had exhausted what both traditional and holistic healthcare could offer.
Through bridging a deep knowledge of biochemistry, genetics, and functional naturopathic approaches, she was able to heal.  
She went on to develop the MC360TM method which is used exclusively by the practitioners at Mast Cell 360 to build personalized, effective roadmaps for healing. Her method has now helped thousands of people with Mast Cell Activation Syndrome, Mold Toxicity, and sensitivities to regain their lives, their hopes, and their dreams.  
Her education and training include:  
Mentoring and training by Dr. Neil Nathan and Jill Crista in Mold Toxicity, Tickborne Illnesses, and other complex conditions 

Certified in Functional Genomic Analysis  

Doctorate in Functional Naturopathy 

Master's degree in Marriage and Family Therapy 

Bachelor's degree in Physiological Psychology 
She is also a Research Adviser for the Nutrigenetic Research Institute. She presents at Functional Medicine Conferences and graduate educational institutions on Mast Cell Activation Syndrome and Mold Toxicity as well as the use of genetics and biochemistry in addressing chronic health conditions. 
Her mission today is to be a guiding light for others with Mast Cell Activation Syndrome, Histamine Intolerance and these related conditions in their healing journeys. 
Alex Bingham, MD
Mast Cell 360 Lead Consultant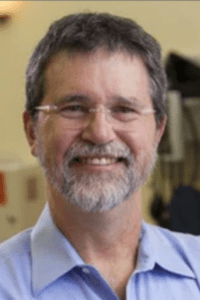 We're delighted to announce Alex Bingham, MD, has joined our practice as our new lead consulting practitioner.
Alex has over 35 years of experience as a physician and 25 years of experience in functional medicine.
Alex's specialties are in the areas of MCAS, Mold Toxicity, Lyme sensitivities, and many other related conditions.
His compassion, empathy, and passion for those with severe chronic illness shines through. We feel honored that Alex, with his high level of expertise and skills, has joined our team! He has so much he can contribute to our clients who face challenges in the areas he specializes in.
Alex Bingham, MD has:
Worked with thousands of highly sensitive people over the years
Over 35 years of experience as a physician
25 years of experience in functional medicine
Significant experience with MCAS, Mold Toxicity, Lyme, and sensitivities
Trained with Dr. Neil Nathan and many others
Extensive experience in many areas of health including hormone imbalances, Hashimoto's and other thyroid conditions, complex digestive issues, POTS, SIBO, SIFO, GI dysmotility, and hypermobility
Beth has known Alex for a few years through their mentorship group with Dr. Neil Nathan. In that time, Alex helped Beth on a number of tough cases.
Alex's input has always been valuable to Beth because of his experience in helping those with MCAS, Mold Toxicity, Lyme, and sensitivities. As you can imagine, when Alex was interested in consulting with us, Beth and the entire team were thrilled!
Alex will work with you using both the MC360™ method and his own expertise in MCAS, Mold Toxicity, Lyme, and many other areas.
Throughout his career, he's been a champion for those who have fallen through the cracks.
We are excited about this opportunity for you to work with him
Please Note: Although Alex is a licensed, board-certified physician, Mast Cell 360 is an online health consulting practice and not a medical practice. Alex will provide the same level of consulting services all our lead consultants provide. Due to legal stipulations regarding our online practice, our practitioners don't diagnose, prescribe, treat, or provide medical care. Our practitioners do make recommendations and comprehensively support you with your health. Our practitioners can also work with your medical team and offer education and assistance as desired.
You can watch a video here to learn more about Alex:
Here are some words about Alex from his clients: 
Dr. Bingham is a brilliant doctor. He understands the deep roots of chronic illness much better than most MDs. Because of this, I have made a lot of progress in many areas with SIBO, Chronic Fatigue, food sensitivities, hypothyroidism, methylation and histamine issues to name a few.  He stays up to date with research in the medical/ alternative medicine field and is very open to information that I have come across through my own research. I am very grateful that I have him in my life.  He has helped me improve the quality of my life in a big way. Dr. Bingham is the best." -MaryAnn A. 
Dr. Bingham is the best of the best!   He takes his time, listens and truly cares. He gets to the bottom of the issues and is truly the most amazing doctor I have ever met.  He will keep you in there until your problems are analyzed thoroughly and you will leave with a solution plan. If there were ten stars, I would give him a 10!!!!
I've been battling a mystery illness for 3+ years with no answers. I've been to all the top doctors and hospitals in Boston, with no answers. FINALLY I was referred to Dr. Bingham, what a DIFFERENCE in concern, interest and care. I feel so confident with him trying to get to the bottom of it, because I know he can! I heard he closed his practice to new patients, but he is one hell of doctor!!! Can't say enough amazing things about him!
Dr. Bingham is one of the best doctors I've ever worked with. His wealth of knowledge is outstanding, as is his kind manner.
Phenomenal doctor...fabulous staff...I cannot say enough about this amazingly thorough, intuitive, brilliant, caring doctor. He has made my life better. I trust him implicitly with my … needs, kindness and clear information at every visit...he is the definition of a healer in my experience.
I started seeing Dr. Bingham this past January to work to regain my health after being exposed to mold in my luxury apartment rental in Boston.   Every visit with Dr. Bingham has been informative and helpful, and having him and his excellent staff as a resource during this frightening time has been so comforting.  Becoming well again is not an overnight process, but little by little Dr. Bingham is working hard to resolve the various issues I have due to my mold exposure.  I cannot say enough positive things about this excellent Dr.
I have been seeing Dr. Bingham for several years now for a chronic medical condition. He is one of the most caring, concerned, and intelligent doctors I have ever been to. He takes the time to review your medical history and takes it into account when partnering with you on a plan of care. He is very thorough and not afraid to try new things. The care he provides is top-notch!
I was very happy with my appointment with Alex. He was kind, knowledgeable, and extremely thorough. He offered a valuable suggestion of washing the coating off of a tablet that I was reacting to. That has already helped me. He explained that he likes to get a lot of information in the beginning, and so he ordered many tests. He also made good suggestions of supplements to add. I feel very grateful to be working with him.
It was a pleasure meeting with Alex and felt like I was in good hands with all of his experience! He is also a very compassionate provider and I'm excited to continue to work with him.
My appointment was great. Alex really listened to me and understood all the nuances of what I've been going through. I really liked how he picked up on how certain supplements weren't working for me and said we have to go another direction. I felt very optimistic after the appointment and confident in his skills. I already feel a difference with the Claritin. Thank you all so much.
Alex was amazing, he was empathetic, informative, knowledgeable, kind and helpful. Alexa really liked him, felt that she learned a lot and was hopeful after the appointment! We don't have any suggestions for improvement, just lots of gratitude for the help!
Kimberley Quirk, NBC-HWC
Functonal Mast Cell Coach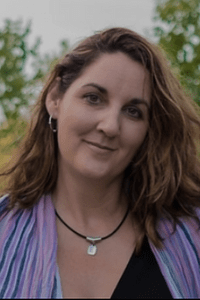 We're very happy to have Kimberley Quirk on our team. Kimberley has been a specializing in MCAS, Mold Toxicity, and Lyme since 2014.
Kimberley is certified in Health Coaching from Duke Integrative Medicine and is a Nationally Board-Certified Health Coach.
She has a thirst for learning and is now completing advanced training at the School of Applied Functional Medicine. She's also trained at workshops with Dr. Neil Nathan.
She's the author of "Toxic Mold: How to Protect Your Home and Your Health", published by HealthMeans.
Kimberley has studied the MC360™ method directly with Beth since 2020. She knows our protocols inside and out.
She has great compassion for those suffering from Mold, Lyme, and MCAS. She has faced the challenge of recovering from those herself, as well as Hashimoto's, POTS, SIBO, anxiety, depression, and chronic urticaria.
We've found that clients who work with our health coach have a much easier time and recover faster. Since the program takes less time, it also costs people less overall.
Kimberley works in tandem with our lead practitioners on all incoming cases, providing invaluable support for our clients. We highly recommend working with Kimberley to make everything smoother for you.
Our practitioner team stays in sync with weekly Client Review Meetings, where we offer mutual support and brainstorm together on our cases.
Kimberley excels in: 
Mold remediation support
Identifying other hidden environmental triggers
Nervous system rebooting
Supporting mast cells – Level 1 and 2
Supporting digestion – Level 1
Supporting detox with foods, modalities, and supplements
Improving sleep quality
Meal Planning

Kids with food sensitivities
Histamines, Salicylates, FODMAPs, Oxalates, Lectins
Increasing food variety and nutrient density

EMF remediation

Customizing flare plans
Supplement questions and guidance with reactions
Protocol implementation and organizational support
Clients who've worked with Kimberley are glowing about how helpful she's been in making things easier for them. It's been a blessing to have Kimberley on our team!
You can watch a video here to learn more about Kimberley:
Here are some words from Kimberley's clients:
She was great. She listened beautifully and supported us in figuring out where there might be room to get things off my plate. She also really validated how hard all this is and that alone helped. She is a fantastic listener and has such a sweet energy. We both really responded to her. I think she is a great addition!
My appointment with Kimberley was wonderful! She is very helpful and answered a lot of questions that I had about foods and moving forward overall. I'm so pleased with your practice! Thanks so much for everything!
My appointment with Kimberley was very positive, and I feel more confident about introducing some new foods. She is very kind, understanding, validated my concerns, and offered encouragement. I like how she went through my action plan with me and offered suggestions on how to implement things. I look forward to my next appointment with her.
I loved her! I felt like I could connect with Kimberley with her having gone through this process as well. She had great suggestions and I feel like she had valuable feedback.
Leslie Evelo, PhD
Mast Cell 360 Emotional Support Coach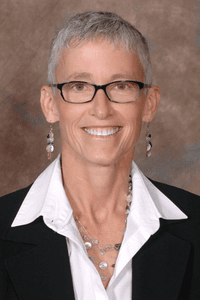 Leslie Evelo, Ph.D. provides emotional support to clients who are dealing with the stress and nervous system consequences of MCAS and related conditions. She uses breathing, mindfulness, guided meditation, and other techniques to soothe the nervous and limbic systems. She also helps clients with problem solving and decision-making challenges that can be a part of MCAS and Mold Toxicity.
Leslie also offers a tool called the Safe and Sound Protocol (SSP), a system that uses sound to promote a sense of safety. Many people with MCAS and related conditions have never felt safe enough to heal due to trauma and life challenges that have kept their nervous systems on "high alert."
SSP delivers specially filtered sound that helps soothe the nervous system so the body can focus on healing.
Leslie has experienced Histamine Intolerance, environmental sensitivities, and Mold Toxicity. She also understands the impact that MCAS, fibromyalgia, chronic fatigue, Lyme disease, and related conditions have on clients' lives.
Leslie's education and training include:
20+ years in private practice and 10+ years working in mind-body medicine
Training and experience working with clients with chronic illness and health challenges
Extensive training and experience in mindfulness and meditation
Extensive training and experience working with trauma with mind-body based approaches
Ph.D. in Counseling Psychology
Master's Degree in Counseling
Bachelor's Degree in Psychology and French Education
Leslie's focus is on helping people's minds and bodies to work in harmony toward healing, self-compassion, and balance.
Please Note: Although Leslie is a licensed psychologist, Mast Cell 360 is an online health consulting practice and not a counseling practice. Leslie offers emotional support coaching, mind-body approaches, support, and practical advice. Due to legal stipulations regarding our online practice, our practitioners don't diagnose, prescribe, treat, or provide medical care. Leslie can comprehensively support you with your health, but she does not treat mental health conditions, personality disorders, or addictions.

You can watch a video here to learn more about Leslie:
Here are some words from our clients about Leslie and SSP:
I have used SSP as a foundational modality for supporting the nervous system.  What I like about SSP is you don't actively have to work at it.  You listen to the music while the program operates in the background.  I also like the fact that after completing the 5-hour regimen you can go back to it whenever you want. I found SSP to be useful to calm my anxiety and improve insomnia. I would definitely recommend it to others…It works well for MCAS sufferers. I never experienced side effects.  Nervous system dysregulation is very common with MCAS and listening to the filtered music helps to calm things down.  I believe that SSP has helped to improve my vagal tone and find that I'm less reactive to foods, have better digestion, and sleep.  While I cannot attribute all these improvements to SSP I know it has played a positive role as I continue to recover.
I was introduced to SSP at a time in my healing journey where my body was having a hard time calming down from flares and I was not able to try supplements or new foods without having a reaction. I was motivated to try this as it sounded gentle and enjoyable – I love listening to music. I was quite surprised by the level of support offered by Leslie and the things that I learned from her in regards to paying attention to my body and nervous system as well as the various techniques she shared with me to help keep my nervous system calm. I think that SSP helped me to advance (finally!) in my healing protocol. A few months in I noticed that I was having fewer reactions to foods and I was finally able to tolerate some supplements. This was very exciting for me!
If you have been struggling to make progress and appreciate something accessible and gentle to try, I would recommend this program. I found the personal support very valuable in addition to seeing my body respond favorably.
I initially reached out to Leslie because I just had a sense that it was a component that I wasn't addressing fully… I knew that to truly heal, I had to heal myself both physically and emotionally. I can't overstate how helpful Leslie was at helping through my healing journey. To have someone with her knowledge and understanding of how the limbic system functions was such a comfort for me. She gave me tools that empowered me to calm my nervous system and boost my own confidence to deal with issues as they arose. She was also there to offer compassionate support for my family, who were struggling to understand all of the strange things that were happening to me. I'm extremely grateful to have had Leslie's support and to have benefited from her wisdom. Emotional Support with Leslie helped me to recognize and observe the limbic system in action, to understand how fight or flight works, and how to shift out of it. It also helped me to have more compassion for my family members and to release any anger or frustrations I was holding onto. I would absolutely recommend Emotional Support to others. In fact, I think the emotional support just as important as the supplements and physical modalities.
A Few More Words From Our Clients:
In July 2020, my body broke down and would no longer tolerate food. I had developed severe reactions to every food I tried to eat and finally got so limited that I was down to only 1 safe food: oatmeal. Despite the litany of tests and medications - I was seeing no improvement. My body was suffering from the lack of nutrition, and I was desperate for solutions. I had dropped 25 pounds from my already lean frame and was literally fading away before my own eyes. I was foggy brained, I had developed thyroid issues, had terrible anxiety, and had shortness of breath all of the time... In March of 2021, I was able to have my first appointment at the Mast Cell 360 clinic and I knew immediately that I was in the right place. They listened and took the time to dig deep with me.  They helped me not only come up with solutions on how to get my systems calmed, but they also made sure my emotional/mental health was not forgotten about either.  Now, I have gained back all the weight that I lost and am now back to my "normal" weight range.  I no longer have anxiety like I used to. I also have been able to add back over 25 foods into my diet and have added many supplements as well.  Even more than that, my thyroid has stabilized on its own, I'm back to running three miles at a time, and enjoy hiking most days of the week.  I'm able to run and play and have adventures with my three kids like sand sledding.  My family was even able to take an RV trip this past summer to visit family.
I highly recommend working with Mast Cell 360. Beth O'Hara and her staff are professionals that are exceedingly skilled at helping their clients return to outstanding levels of health. I am actually LIVING again! Before I started working with Mast Cell 360, I could barely walk. We live in a two-story house and there were many days I couldn't even get myself down the stairs.  Now, I'm taking ballroom dancing lessons! I'm also practicing yoga again and hiking in the woods. My heart and blood pressure have stabilized, I'm not experiencing brain fog anymore, and my skin and GI tract have improved immensely. And, I can't believe I'm sharing this, but my husband and I are intimate again.
Since beginning the Mast Cell 360 program 18 months ago I've experienced measurable improvements in my sleep and anxiety. I can now tolerate many more foods than before. My capacity for supplements is increasing. I have less bloating. My chronic constipation is resolving. The MC360TM Method is what sets this clinic apart. From the start, they focused on determining the root causes for my illness. They identified high oxalates as a problem and suggested a low oxalate diet. They developed a protocol for mold detox which was personalized for me. They helped me choose the right mast cell supplements to support my recovery. This method is different because it takes into account the special needs of sensitive clients. 
I'm thankful for the MC360TM approach of addressing the root cause while also supporting the body and mind for better overall health and wellness. This clinic offers a rare combination of compassion and first-hand experience with the symptoms I had. It makes all the difference in how they deliver care.