Information About Working
with Mast Cell 360.
Thank you for your interest in Mast Cell 360!
We are a remote consulting practice. Our practitioners do not diagnose, treat, or prescribe. This means you still need to be under the care and supervision of your local medical provider while working with Mast Cell 360 practitioners. You can read more about our practitioners below.
Who We Work With:
People dealing with Mast Cell Activation Syndrome and Histamine Intolerance, along with related conditions such as:
Mold Toxicity

Sensitivities

Chronic Fatigue

Salicylate Intolerance

Neuroinflammation
We are unable to work with those who are:
Pregnant

Breastfeeding

Under 3 years of age

Undergoing chemotherapy treatment

Have medical complications outside the skill level of our practitioners
At this time, we are only able to serve clients located in the lower 48 United States.
Costs:
All expenses are out-of-pocket. Mast Cell 360 services are not billable to insurance nor can we
provide superbills due to the nature of the practice.
Applying to the Mast Cell 360 Practice
The Mast Cell 360 practice is a long-term program. We do not offer single appointments or
consultations.
If you are interested in working with a Mast Cell 360 practitioner, you will need to apply to the practice.
The application process helps us determine if the practice might be a good fit for you. We do this because we want everyone to be able to use their resources in the way that will best serve their needs.
While we have great success rates, online healthcare consulting isn't right for every case. We want you to be sure you're in the right place. We don't want anyone to lose time or money if we can't help.
Because of this, we will let you know whether we believe your case is a good fit for what we offer in the practice.
Submitting an application does not place you on a waiting list or guarantee an appointment. It is the first step of the process to apply to the Mast Cell 360 practice.

Please note that the application review time can take a few weeks due to the high number of applications we receive. If you are accepted into the practice, the next appointment availability might be anywhere from 1-4 months out, depending on current demand and availability of our practitioners.
The Application Process:
We are currently accepting applications. Please review the application process below carefully as it will answer many of the questions you may have.

Click the button below to fill out the pre-screening.  

If you meet the pre-screening criteria, you will be shown a button to fill out application.  Please complete the application and submit when done.




Please note that we receive a large number of applications. It can take our team 1-3 months to review your application once it's received, depending on current demand. 

Once your application is reviewed, you will receive an email from us.




If upon review of your application, we consider your case to be outside the scope of our practice, we will let you know so you can explore other options.

If upon review of your application it looks like you might be a good fit for the practice, you will be sent the intake packet. The intake packet will need to be completed and returned within one week from the date it was sent to you.

Once the intake packet has been reviewed, we will contact you to either schedule an appointment or notify you that you are on the official waiting list.

Please note that new initial appointment availability can be 3-4 months out, depending on the number of applications we're working through.
You can get a head-start by taking our online courses.
These courses cover the foundation steps of the Mast Cell 360 practice:
WARNING:
FOR THOSE WHO ARE CURRENT CLIENTS:
If you are a current client applying for a family member, you MUST log out of your PracticeBetter client portal before filling out the application.
Click Here to check first (link opens in a new window).
If you are logged into your existing PracticeBetter client portal account, when you fill out the application for a family member, the new application date will overwrite your client file, and we also won't receive the application. Thank you for helping us with this!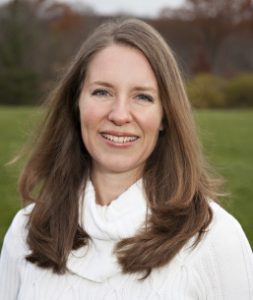 Beth O'Hara, Mast Cell 360 Clinic Director 
Beth O'Hara is a Functional Naturopath Consultant and the Clinic Director for Mast Cell 360. She directs the Mast Cell 360 clinic, providing direction, mentorship, and support for our practitioners on every case.  
She designed Mast Cell 360 to be the kind of practice she wished had existed when she was severely ill with Mast Cell Activation Syndrome, Histamine Intolerance, Mold Toxicity, Neural Inflammation, Lyme, Fibromyalgia, and Chronic Fatigue.  
Being unable to walk, bedridden, and plagued with severe fatigue, pain, and anxiety, she was at the end of her rope. After decades of battling, she had exhausted what both traditional and holistic healthcare could offer.  
Through bridging a deep knowledge of biochemistry, genetics, and functional naturopathic approaches, she was able to heal.  
She went on to develop the MC360TM method which is used exclusively by the practitioners at Mast Cell 360 to build personalized, effective roadmaps for healing. Her method has now helped thousands of people with Mast Cell Activation Syndrome, Mold Toxicity, and sensitivities to regain their lives, their hopes, and their dreams.  
Her education and training include:  
Mentoring and training by Dr. Neil Nathan and Jill Crista in Mold Toxicity, Tickborne Illnesses, and other complex conditions 

Certified in Functional Genomic Analysis  

Doctorate in Functional Naturopathy 

Master's degree in Marriage and Family Therapy 

Bachelor's degree in Physiological Psychology 
She is also a Research Adviser for the Nutrigenetic Research Institute. She presents at Functional Medicine Conferences and graduate educational institutions on Mast Cell Activation Syndrome and Mold Toxicity as well as the use of genetics and biochemistry in addressing chronic health conditions. 
Her mission today is to be a guiding light for others with Mast Cell Activation Syndrome, Histamine Intolerance and these related conditions in their healing journeys.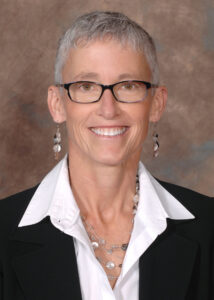 Leslie Evelo, PhD, Emotional Support Coaching 
Leslie Evelo, Ph.D. provides emotional support to clients who are dealing with the stress and nervous system consequences of MCAS and related conditions. She uses breathing, mindfulness, guided meditation, and other techniques to soothe the nervous and limbic systems. She also helps clients with problem solving and decision-making challenges that can be a part of MCAS and Mold Toxicity.  
Leslie also offers a tool called the Safe and Sound Protocol (SSP), a system that uses sound to promote a sense of safety. Many people with MCAS and related conditions have never felt safe enough to heal due to trauma and life challenges that have kept their nervous systems on "high alert." SSP delivers specially filtered sound that helps soothe the nervous system so that the body can focus on healing.  
Leslie has experienced Histamine Intolerance, environmental sensitivities, and Mold Toxicity. She also understands the impact that MCAS, fibromyalgia, chronic fatigue, Lyme disease, and related conditions have on clients' lives.  
Leslie's education and training include: 
20+ years in private practice and 10+ years working in mind-body medicine 

Training and experience working with clients with chronic illness and health challenges 

Extensive training and experience in mindfulness and meditation 

Extensive training and experience working with trauma with mind-body based approaches 

Ph.D. in Counseling Psychology  

Master's Degree in Counseling 

Bachelor's Degree in Psychology and French Education 
Leslie's focus is on helping people's minds and bodies to work in harmony toward healing, self-compassion, and balance. 
In July 2020, my body broke down and would no longer tolerate food. I had developed severe reactions to every food I tried to eat and finally got so limited that I was down to only 1 safe food: oatmeal. Despite the litany of tests and medications - I was seeing no improvement. My body was suffering from the lack of nutrition, and I was desperate for solutions. I had dropped 25 pounds from my already lean frame and was literally fading away before my own eyes. I was foggy brained, I had developed thyroid issues, had terrible anxiety, and had shortness of breath all of the time... In March of 2021, I was able to have my first appointment at the Mast Cell 360 clinic and I knew immediately that I was in the right place. They listened and took the time to dig deep with me.  They helped me not only come up with solutions on how to get my systems calmed, but they also made sure my emotional/mental health was not forgotten about either.  Now, I have gained back all the weight that I lost and am now back to my "normal" weight range.  I no longer have anxiety like I used to. I also have been able to add back over 25 foods into my diet and have added many supplements as well.  Even more than that, my thyroid has stabilized on its own, I'm back to running three miles at a time, and enjoy hiking most days of the week.  I'm able to run and play and have adventures with my three kids like sand sledding.  My family was even able to take an RV trip this past summer to visit family.
I highly recommend working with Mast Cell 360. Beth O'Hara and her staff are professionals that are exceedingly skilled at helping their clients return to outstanding levels of health. I am actually LIVING again! Before I started working with Mast Cell 360, I could barely walk. We live in a two-story house and there were many days I couldn't even get myself down the stairs.  Now, I'm taking ballroom dancing lessons! I'm also practicing yoga again and hiking in the woods. My heart and blood pressure have stabilized, I'm not experiencing brain fog anymore, and my skin and GI tract have improved immensely. And, I can't believe I'm sharing this, but my husband and I are intimate again.
Since beginning the Mast Cell 360 program 18 months ago I've experienced measurable improvements in my sleep and anxiety. I can now tolerate many more foods than before. My capacity for supplements is increasing. I have less bloating. My chronic constipation is resolving. The MC360TM Method is what sets this clinic apart. From the start, they focused on determining the root causes for my illness. They identified high oxalates as a problem and suggested a low oxalate diet. They developed a protocol for mold detox which was personalized for me. They helped me choose the right mast cell supplements to support my recovery. This method is different because it takes into account the special needs of sensitive clients. 
I'm thankful for the MC360TM approach of addressing the root cause while also supporting the body and mind for better overall health and wellness. This clinic offers a rare combination of compassion and first-hand experience with the symptoms I had. It makes all the difference in how they deliver care.