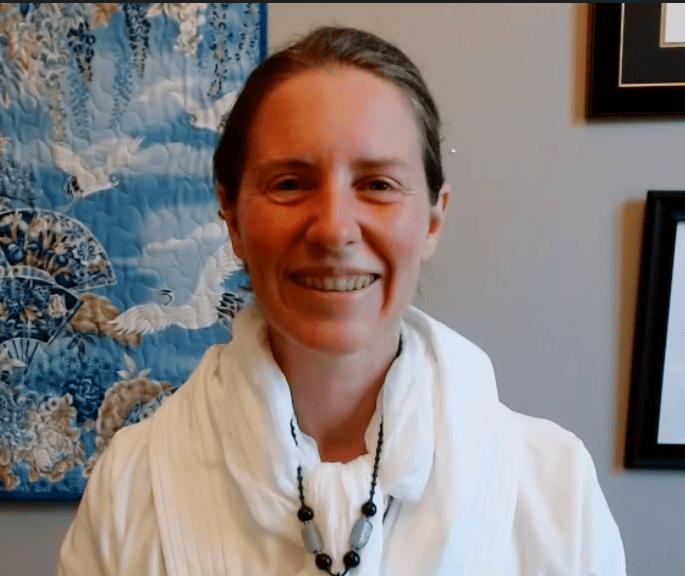 Dear Client, 
I hope you've watched the video I sent. If not, please watch it before reading further by clicking here:
I've known this change was coming for 2 years but have been frightened by it and afraid of what others would say or think of me, but I've realized the time is now. 
Recent events have led to this spiritual awakening for me. And I'm finally listening fully.
I have learned this year that what really holds my pain and my illnesses in place is not listening to or responding to my highest calling. I've learned this year that when I say YES to that calling, I am healed, well, and whole.  
This change comes from my commitment completely to the path I'm being led on. 
 I now understand that I can no longer operate well with having a packed day. This means I can no longer do many scheduled events. 
Sometimes the energy for work is there, and at other times I must rest and restore. This means the times I'm available for work during the day are unpredictable.
What I've been shown is that I need to completely transform my practice immediately to restore my health and allow me to stay in service and to continue supporting you in your healing.
I've been granted an understanding that the work that flows through me is greater and more powerful when I am able to work with more space and freedom.
My live video services are changing to offer more energetic healing and discernment around health and wellness. I'm going to be offering my traditional naturopathy services as asynchronous appointments. In these appointments, I can still offer support with test results, supplement protocols, medication education, etc.
Effective immediately, I will be shifting my services into 2 categories.
25 or 50 minutes Asynchronous Naturopathy in the context I've offered before
Online video calls are available for energetic healing and discernment conversations but not for test results or supplement questions (those will be handled asynchronously)
If you would like an online video call, you will let the team know what week you'd like to have it in and your availability. Each week, the team will prepare a list for me of clients who requested a video call.
I will then coordinate a time with you via text from the clinic phone 513-428-2205. I will usually reach out the same day we would speak, and ideally the same week you request an in-person meeting. You do not need to fill out Progress Reports for the video appointments. I would still like your Changes Journal, though, for these appointments.
For the asynchronous appointments covering test results, protocols, supplement questions, etc. you will send in your Progress Report, Changes Journal, and a 10-minute Loom video link (added to your Progress Report) documenting your top concerns. I will prepare a Follow-up report for you and complete it usually within a week of your request. I will work on it when there is an alignment of energy that allows me to support you the best. If I need to ask questions while I'm working, I will call or text you. I trust the timing will line up if I stay in alignment with Source.
I can only occasionally answer in-between appointment questions if they are very quick yes/no questions about something we discussed. If it's about a supplement, a test result, or a protocol, that always needs an asynchronous appointment. If you send a question that is too much for in-between appointment questions, my team will let you know and invite you to schedule a 25- or 50-minute asynchronous appointment along with sending your Progress Report, Changes Journal, and a 10-minute Loom video link. 
My new rates:
Asynchronous Appointments: 
25 minute asynchronous $295 
50 minute asynchronous $525 
Additional asynchronous times above the paid for appointment time will be billed at $11/minute – please be thorough yet succinct in your documentations, remembering the time allotted for your case 
Synchronous Video Appointments – time will be flexible for these calls as no one will be booked back-to-back 
20–30-minute video call $590 
50–70-minute video $1050 
No charge for going over, the flow of energy will determine when the session is complete.
All appointments scheduled are being converted to the asynchronous model unless you request a video appointment for energetic work and discernment. If you would like to convert your appointment to a video call, our team will invoice you the balance and I will text you to coordinate a time that works for us both and ask for your flexibility with timing.
I hope these changes resonate with you and you'd like to continue. I do know, however, that this may no longer be the type of service you are looking for. If that's the case, I completely understand.
If you would like more traditional services, I'm happy to discuss with Alex Bingham and Kimberley Quirk if they can take your case. Or you may find you wish to seek services elsewhere, and we will be happy to support you in transferring your files out of the portal to your new practitioner.
Regardless of your choice, I remain in support of your higher calling and your path to full healing and wellness.
With gratitude and love,
Beth