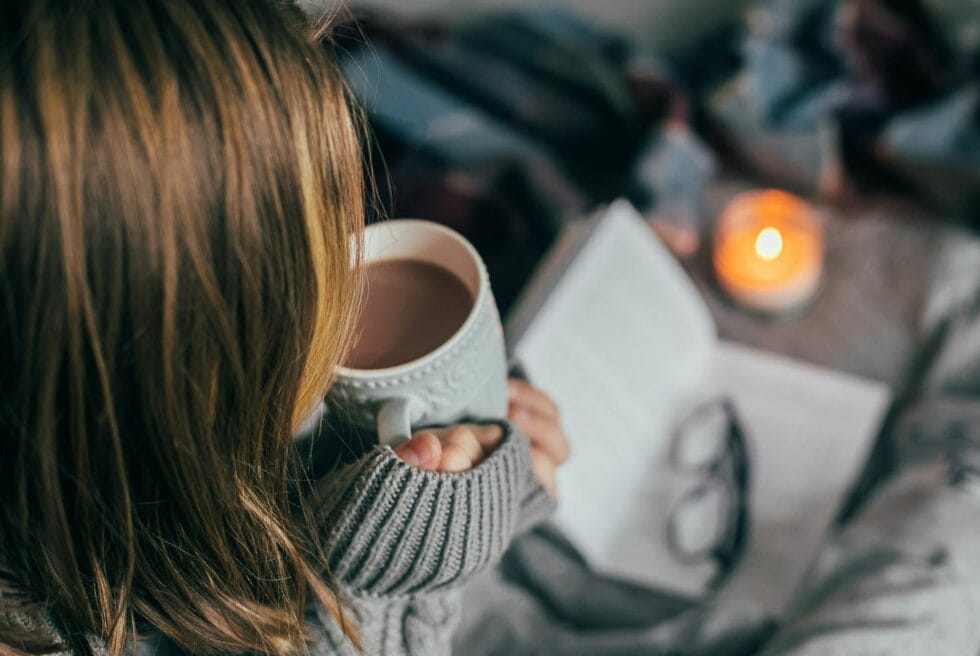 Immune Support Supplements and Tips for Mast Cell Activation and Histamine Intolerance
We've been talking about how to avoid getting sick when you have Mast Cell Activation Syndrome and Histamine Intolerance. Because when you have these conditions, getting a cold or even the flu is just not what you need.
You can get all those prevention tips here:
But sometimes, despite all your best efforts you still get sick. So what do you do?
Some supplements for colds and flus aren't best for Mast Cell Activation Syndrome and Histamine Intolerance. I have my top Cold and Flu tips and supplements below.
I like to keep a "cold and flu" kit in my house. That way I already have everything on hand if I start to come down with something. These supports work best if you start them at the first sign of symptoms.
Remember that people with Mast Cell Activation Syndrome or Histamine Intolerance can react to anything. If you haven't tried something below before, be sure to start it very slowly.
If you have Mast Cell Activation Syndrome or Histamine Intolerance, I recommend trying new supplements with sprinkles and then gradually building.
Please discuss any new supplements with your health care provider if you have any medical issues or if you are taking any medications.
Tips if you have a Cold or the Flu for Mast Cell Activation Syndrome and Histamine Intolerance
Sleep – Prioritize getting as much sleep as possible, even during the day
Warm bath with Epsom salts in morning – Only if you do ok with Epsom salts
Warm Foot Bath – Afterwards, put crushed garlic on your feet, put socks on – garlic oil is absorbed in lymph nodes. Garlic is a potent anti-viral.
Fluids –Drink herbal teas and plenty of water. Drink as much as possible. Fresh ginger tea is excellent.
Drink chicken meat broth – Bone broth is high histamine and high glutamate. It can also increase oxalate issues. Instead, make a quick boiled chicken meat broth. Just boil chicken for about 20-30 minutes and freeze any leftovers.
Gargle Salt Water – For sore throat symptoms. Salt is a good topical antibacterial and antiviral.
Steam Inhalation – Heat 2 quarts of water and pour into a bowl. Put the bowl on a table where you can bend over and inhale the steam. If you tolerate essential oils, you can add a drop of any combination of these mast cell supporting essential oils with antiviral/antibacterial properties:
Humidity – Increase to 50%. This is because viruses thrive in dry conditions. But humidifiers can get nasty with mold and bacteria buildup. I use this fully washable humidifier: Completely Washable Modular Sanitary Humidifier
Supplement Support if you have a Cold or the Flu for Mast Cell Activation Syndrome and Histamine Intolerance
Of course, if you have medical conditions or are taking medications, run these by your health care provider or pharmacist first. I strongly recommend if you haven't taken these before, that you start with a sprinkle first and slowly increase. This is because people with Mast Cell Activation Syndrome can react to anything.
If you are very sensitive to supplements, please discuss with your Functional Practitioner before taking these.
(If you create an account at Full Script with the links below, you can get 15% off any order.*)
For Cold and Flu Immune support:
Zinc picolinate – Zinc is a great immune booster. I take 30mg in the morning with food during illness.
Vitamin D3 with K2 – Vitamin D is essential for the immune system. I'll personally boost this to 10,000 IU daily when sick. If you aren't used to taking Vitamin D, you want to go slow with adding it in.
This Vitamin D3 is a 5000IU capsule:
This Vitamin D liquid is easy to absorb and you can microdose it if you need to increase Vitamin D slowly:
Olive Leaf Extract – This is a potent antimicrobial according to research. It also has mast cell supporting properties. I use it for short term use for immune support. I don't usually use it longer term though.
Probiotic with both Lactobacillus and Bifidobacterium – Much of the immune system is in the gut, and probiotics can go a long way in supporting the immune system. Start with sprinkles and slowly increase. Do not use this if you have SIBO, though.
Probiotic alternative for SIBO – If you are dealing with SIBO, most do ok with this gentle spore based probiotic instead. Again, start with sprinkles and slowly increase.
For sore throats:
Biocidin Throat Spray – This is a strong antimicrobial formula. I start using it at the first sign of throat scratching. If you are new to using Biocidin, start with a very small amount. I use 3 sprays 6 to 7 times per day at the first sign of a scratchy throat. But I've used it a lot. Remember, if you are new to it, start slow.
For Sinus Infection:
Nasal Spray – I start using a silver nasal spray like the one below – 2 sprays/nostril 2 times per day. If you use a different nasal spray, just watch out for the mast cell triggers: citric acid, postassium sorbate, sodium benzoate.
Specific Flu Supports
Many people think when they have a bad cold they have the flu. But the flu is actually different than a cold. The flu attacks the adrenal glands. This makes you have significant pain. Often people feel as if you are dying.
A GP told me once – if you don't feel like you are dying, you probably don't have the flu. It's truly that awful.
The flu can make Mast Cell Activation Syndrome and Histamine Intolerance much worse than a cold can. This is because cortisol made by the adrenals helps stabilize mast cells. When the adrenals are under attack by the flu virus, they can't make as much cortisol.
Here are tips for combatting the Flu when you have Mast Cell Activation Syndrome or Histamine Intolerance.
Sleep, Sleep, Sleep! – When you have the flu, you really do need to sleep 10-14 hours per day or more.
Don't starve flu. Flu attacks adrenals. Avoid sugars and carbs. No sweet fruits, but berries like blueberries are ok. Emphasize protein to support adrenals. Eat lots of homemade chicken vegetable soup, steamed vegetables, garlic and onions.
Unrefined Sea Salt – The adrenals also need a lot of salt. If your blood pressure is normal or low, you can add a good quality salt. This means Celtic, Himalayan, Real Salt or equivalent. I use ¼-1/2 tsp in 2 quarts of water 2x/day. Skip this if you have high blood pressure.
Vitamin C – research shows Vitamin C doesn't help much with a cold, but it can make a huge difference in the flu. This is because the adrenals need Vitamin C. And the flu is attacking the adrenals. Generally during the flu, I take up to 2000mg/day, divided in 8 doses. If you have oxalate issues, keep it below 250mg/dose.
But Vitamin C is often fermented! Which makes it higher histamine. This Magnesium Ascorbate by Allergy Research Group is one I like.
Read more: Low Histamine Vitamin C Histamine
Magnesium Malate – The adrenals need magnesium to recover. This is a clean magnesium formula. Malate is often confused with malic acid, but it isn't the same. You may need more magnesium during the flu. I take up to 600 mg 2x/day. Increase slowly, and if you develop loose stools, back it down.
Learn more about the 7 most common Mast Cell Activation Syndrome root causes in your free report, along with more great tips!
What are your favorite immune support supplements? Please share them in the comments below.
More Low Histamine Lifestyle Tips
*Some links in this website are affiliate links, which means Mast Cell 360 may make a very small commission if you purchase through the link. It never costs you any more to purchase through the links, and we try to find the best deals we can. We only recommend products that we love and use personally or use in the Mast Cell 360 practice. Any commissions help support the newsletter, website, and ongoing research so Mast Cell 360 can continue to offer you free tips, recipes, and info. Thank you for your support!