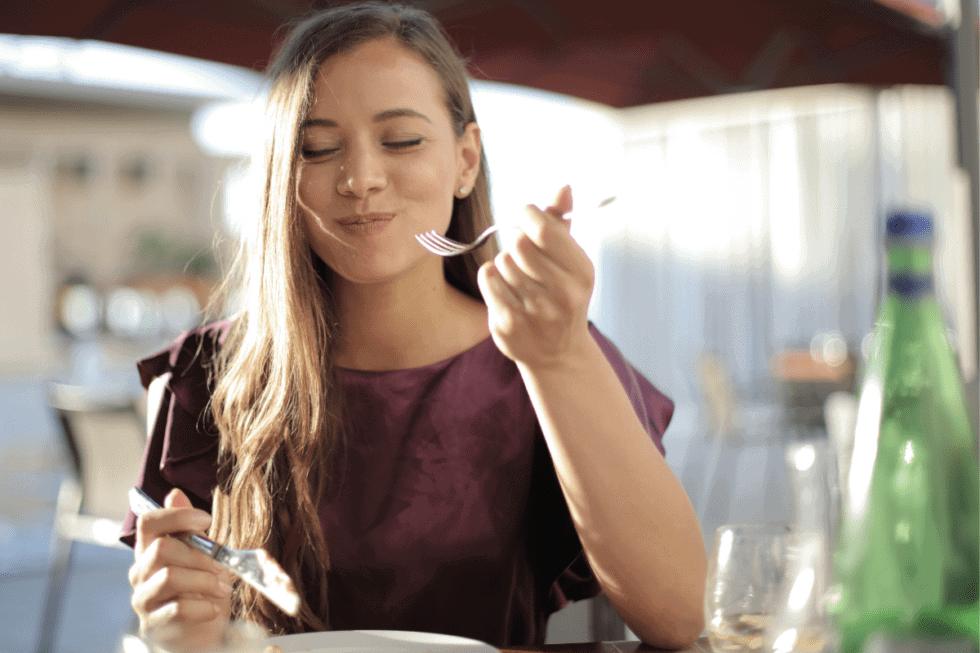 Low Histamine Stroganoff Recipe (and Low Lectin, Low Oxalate, Low FODMAP) for people with Mast Cell Activation Syndrome
Do you miss your comfort foods that you can't eat anymore since you figured out you have Mast Cell Activation Syndrome or Histamine Intolerance?
I sure do! I remember having Beef Stroganoff all the time as a kid. It was one of my favorite meals!
I loved the creamy sauce and the wide noodles. But it isn't something I've been able to have in so long.
This is because of both my Mast Cell Activation Syndrome and Histamine Intolerance.
And here's why if you have Mast Cell Activation Syndrome or Histamine Intolerance like me, you probably can't have regular Beef Stroganoff either.
These are the high histamine ingredients in all the classic Beef Stroganoff Recipes:
Beef – usually aged 14-21 days
Mushrooms
Canned Beef-flavored broth
Worcestershire
Sour Cream
Black Pepper
Plus, these ingredients have wheat:
All-purpose flour
Egg noodles
I'm sure you know by now that wheat is a major Mast Cell Issue! And those egg noodles also have wheat.
So, what to do?
I had completely given up on it. Until one of our really supportive followers emailed this recipe in! Thank you so much, Carol W.!
I was so excited to try it. And it was great! Carol did an amazing job adapting this recipe!
Now, keep in mind that this isn't your classic Beef Mushroom Stroganoff. So, you have to shift your expectations to having something different.
Here's what makes this recipe low histamine:
Sub lamb for aged beef
Lamb will have the closest flavor to beef. Or you can use some unaged beef, if you can find it.
The important thing here is to get your meat frozen after slaughter. It is usually best to check with local farmers. My favorite sources of low histamine meats are:
You could also use chicken, pork, or turkey, if you don't like lamb. It will just taste less like beef.
2. Leave out the Worcestershire sauce and mushrooms – use toasted sesame oil instead
Mushrooms are sadly, high histamine. Mushrooms used to be one of my favorite foods. It makes me sad not to have them. Worcestershire is also really high histamine.
But we can bring some of their flavor to the table. You probably know the 4 main flavors: salty, sweet, bitter, sour. Did you know there is a 5th flavor? It's called umami. It's that roasted, savory flavor of cooked meats or broths.
We can bring that umami flavor in 2 ways. One, we're going to use meat broth. More about that in a moment.
Second, using toasted sesame oil is a great, low histamine way to add the flavor.
But – here's the thing with toasted sesame oil. If you want the best flavor, you want to get a Korean or Japanese brand. I've been to Korea twice – trust me on this one! Here's the brand I love and use:
3. Swap out the canned broth for quick-cook meat broth
Canned broths are high histamine. And they often have a lot of added flavors, which can be big mast cell triggers.
Plus, even homemade bone broth is high histamine. (This also goes for the good quality packaged bone broths.) So, what can you do? Use quick-cooked meat broth!
Related Post: Meat Broth Recipe
It's pretty simple. I'll show you how to make the broth in the recipe below. But basically, you just cook meat with some garlic and onions for about 20 minutes. You can throw in herbs as well!
If you want a recipe
4. Leave out the sour cream – substitute coconut cream
Sour cream is cultured. That makes it high histamine. Plus, many people have trouble with dairy. I don't really recommend it in Phase I and Phase II of the Low Histamine Diet.
This is a tricky one to substitute. Nothing quite tastes like sour cream. But we can get the creamy texture with coconut cream.
Now, the secret to low histamine coconut cream is to make sure it doesn't have xanthan gum, or carrageenan. This is a bit hard to find.
But not to worry, I've done a lot of research. And this one works really well. And it's 100% coconut cream. This is the one I use.
Finally, if you can handle a little lemon juice it can make this a little closer to sour cream. But if you have trouble with lemon juice, you can easily just leave it out.
5. Swap all-purpose flour for Otto's Cassava Flour
All-purpose flour is made from wheat. Which is bad news for those of us with Mast Cell Activation Syndrome.
But, there is good news! You don't have to use All-purpose flour in this recipe. In fact, it's very easy to swap out.
Cassava flour acts very similar to wheat flour. And without the gluten! The key is to make sure you only use Otto's cassava flour.
This is because all other cassava flour is fermented making It high histamine. Otto's Cassava is the only low histamine cassava. Trust me – I tried several brands before I figured this out! You can find it here: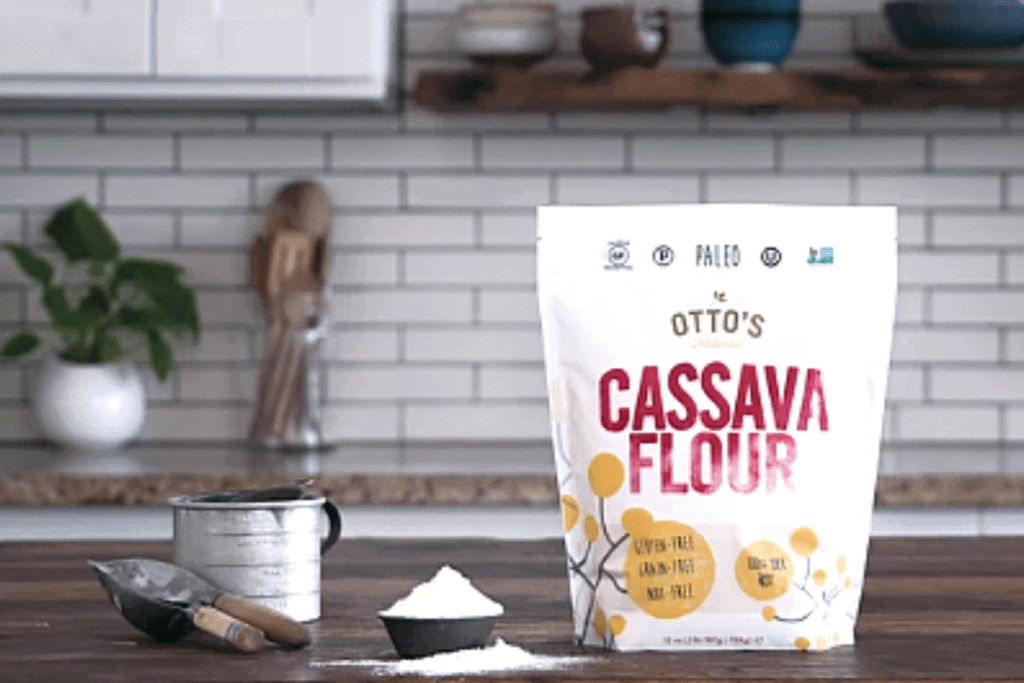 Use coupon mastcell360 for 10% off!
6. Swap black pepper for pink peppercorns
Black pepper is another thing that is high histamine. They are aged and can get pretty high in histamine load.
White peppercorns are an option. They are dried and aged for less time than black peppercorns.
But I really like to use Pink peppercorns. They are from a different family – nut family. And they have some anti-histamine properties. (If you are allergic to tree nuts, use white peppercorns instead if possible)
Here are the pink peppercorns:
7. Change out the egg noodles for veggie noodles

This is a tricky one. Egg noodles have that silky texture and rich flavor. You could use wide rice noodles, if lectins don't bother you. I try to stay away from lectins. Because they also trigger Mast Cell Activation.
Plus, I also work to keep my insulin down by reducing carbs. Because guess what! High blood sugar also triggers Mast Cell Activation.
So, I love to use Rutabaga and Carrot noodles. That way you get great vegetables and fiber. Without all the carbs (or calories). Keep in mind the carrots with tops attached are the freshest. Others may be months old. If you find you are Oxalate Intolerant, you might want to skip the carrots in this recipe or you may be able to tolerate up to a 1/2 cup of boiled carrots if you discard the water.
This is my favorite way to make veggie noodles. This makes it very easy – much easier than the spiralizers you use by hand. But you could use a wide vegetable peeler instead, if you have the time and patience.
8. Add more flavor with fresh, flat-leaf parsley
This was an addition I made. I like to add some flat-leaf parsley. This brightens the flavor.
Plus, parsley has apigenin and other great healthy compounds! Parsley has great antihistamine properties.
But you want to use the flat leaf kind instead of curly, like in the pic below. It's also called Italian parsley. This is because the curly kind is high oxalate (another mast cell trigger). But the flat-leaf is much lower oxalate.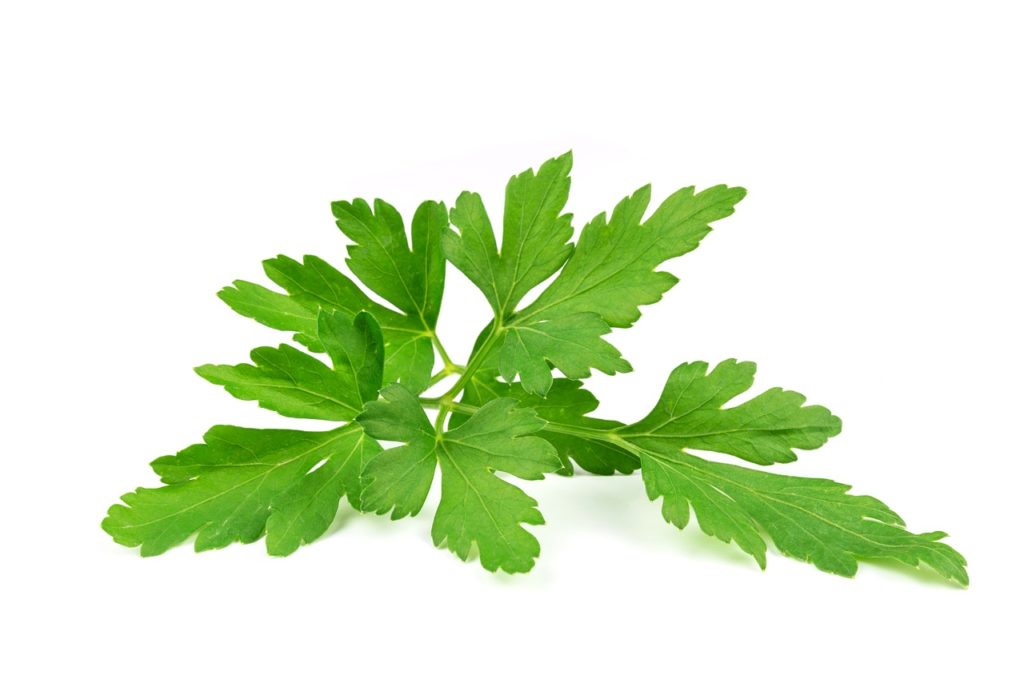 So, there you have it! That's how we swap out the ingredients in high histamine Beef Stroganoff to make it low histamine!
Now, let's get to the recipe.
Low Histamine Stroganoff Recipe (and Low Lectin, Low Oxalate) for people with Mast Cell Activation Syndrome or Histamine Intolerance
Supplies:
1 large pot
1 medium pot
1 steamer basket
1 spiralizer or wide vegetable peeler
Ingredients
1 pound Lamb, cubed – can sub chicken, pork, or turkey (be sure it was frozen after slaughter and quick thawed)
1 Tablespoon Ghee – can sub avocado oil
1/2 cup Filtered Water
2 Sweet Onions, sliced (For low FODMAP, use a mix of green onion and leek tops)
3 Cloves Minced Garlic (For low FODMAP, sub 1 Tablespoon garlic infused oil)
¼ Bunch of Italian parsley, chopped
3/4 teaspoon Redmond Real Salt
Freshly Ground Pink Pepper (or White Pepper) to taste, if tolerated
1/3 cup Otto's Cassava Flour
1 teaspoon Lemon Juice (optional)
1 Rutabaga, scrubbed and peeled
6 Carrots with tops, scrubbed and peeled
2 teaspoons of Toasted Sesame Oil
Directions
In a large pot, brown lamb (cut in pieces) in hot ghee over medium to high heat.
Add 1/2 cup filtered water.
Add onions, garlic (or garlic infused oil), half the chopped parsley, salt, and pink pepper.
Bring to a boil. Then bring heat down to a simmer on medium-heat for 20 minutes.
Meanwhile, prep your medium pot for steaming the rutabaga and carrots. Place a steamer basket in your medium pot. Fill the pot with ½" of filtered water. Bring water to a boil.
While the water is coming to a boil, use your spiralizer to make wide noodles with the carrots and rutabaga.
In a medium bowl whisk coconut cream and cassava flour until smooth.
Stir the ½ the juice from cooking the beef into the cream mixture to warm it and prevent curdling.
Then, return the entire cream mixture to the pot and stir to combine.
Cover and cook on medium high-heat for 5-10 minutes or until thickened and bubbly. Stir occasionally to keep it from burning.
The water in the medium pot should be boiling now. Add the carrot and rutabaga noodles to the steamer basket. Steam for 5 minutes or until just tender.
Remove the carrot and rutabaga noodles from the steamer basket and place in a serving dish. Salt lightly.
Stir lemon juice into the lamb mixture (optional).
Spoon stroganoff over the rutabaga-carrot noodles.
Finish by drizzling sesame oil over the top and garnish with remaining parsley. Enjoy!
Don't forget to freeze the leftovers. The rutabaga and carrot noodles hold up to freezing very well.
What did you think of this recipe? Did you like it? Did you make any changes?
Share your thoughts in the comments below!
Interested in learning more about herbs and calming mast cells? Check out my Top 8 Mast Cell Supporting Supplements Master Class.
Some links in this website are affiliate links, which means Mast Cell 360 may make a very small commission if you purchase through the link. It never costs you any more to purchase through the links, and we try to find the best deals we can. We only recommend products that we love and use personally or use in the Mast Cell 360 practice. Any commissions help support the newsletter, website, and ongoing research so Mast Cell 360 can continue to offer you free tips, recipes, and info. Thank you for your support!