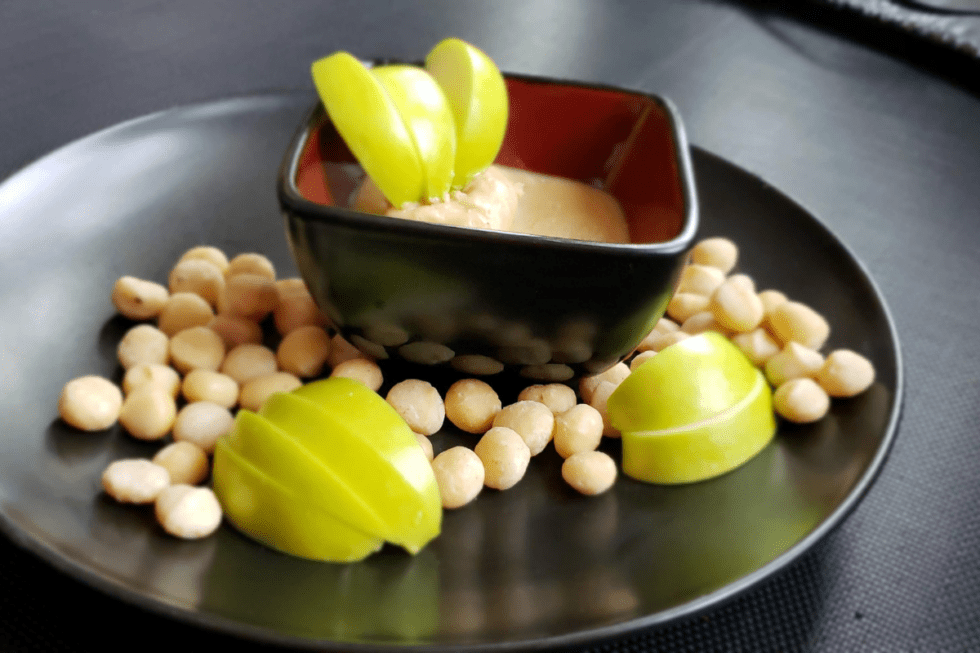 Macadamia Nut Butter – Low Histamine, Low Lectin, Med Oxalate, Low FODMAP, Low Carb
My husband was having Chocolate Oreo Cheesecake the other day.  And my mouth was watering watching him eat it. However, I was also aware of how sick it would make me. Instead of feeling deprived, I decided I would make myself something delicious!
Macadamia nut butter is a decadent, luscious treat.
For me, it is more like a dessert than a snack. And even better, Macadamias are full of excellent nutrients.
They are high in manganese, vitamin B6, calcium, copper, iron, magnesium, potassium, selenium, and zinc. They are also high in monounsaturated fats, an excellent, healthy fat source.
I use Monk Fruit Powder for the sweetener. Monk Fruit powder is a calorie free, natural sweetener. It has a caramel like flavor without the bitterness that stevia can have.
Most Monk Fruit Powder has added sugar alcohols or other ingredients that can be problematic for those of us with MCAS. I only use pure Monk Fruit powder, which can be hard to find. Monk fruit should be a caramel brown color, not white (which means it has been highly processed).
This is my favorite option: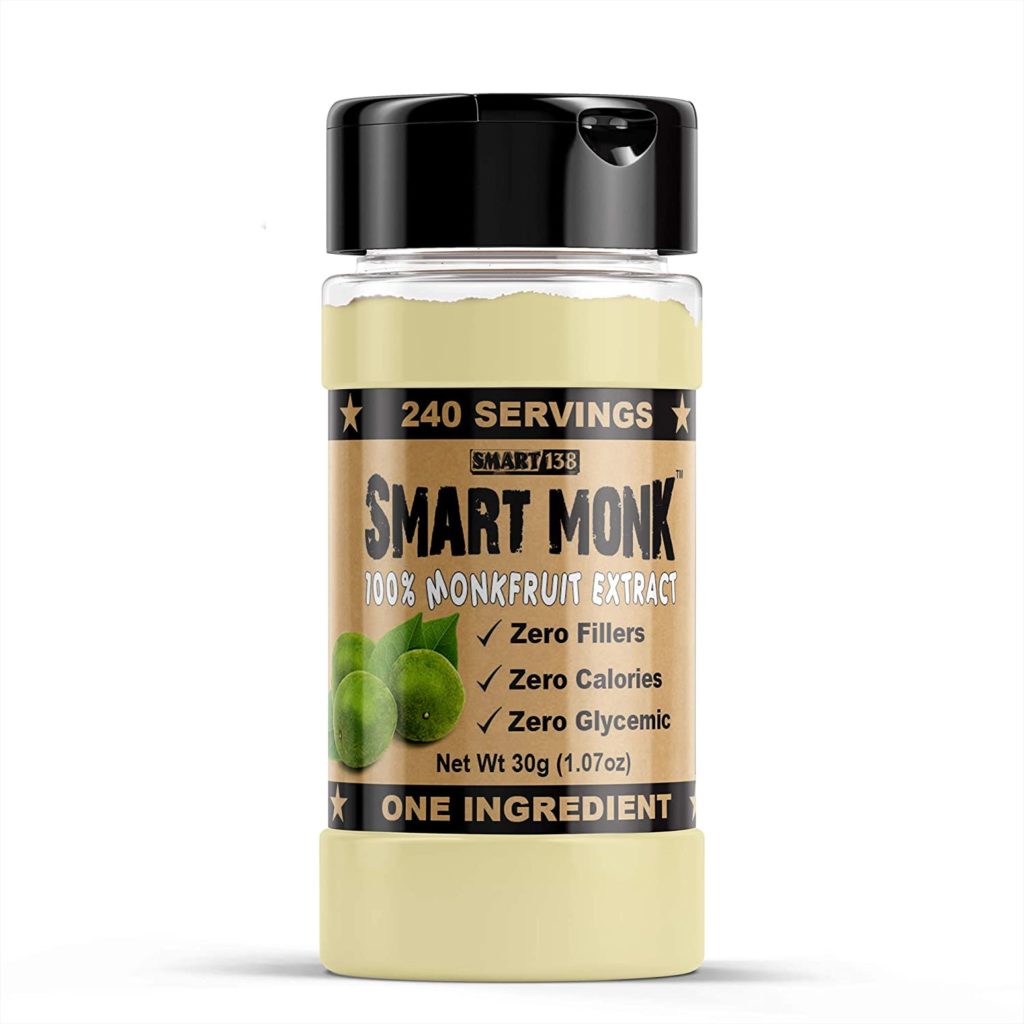 The best thing about monk fruit is that it is a good mast cell stabilizer! So I incorporate it into sweet foods as much as I can.
There are 2 secrets to a really good Macadamia Nut Butter.
The first is to have extremely fresh macadamias. Macadamias go rancid quickly. I spent a lot of money trying different brands of macadamias to find a supplier that I feel I can count on. 
This one has been the freshest and most reliable source at the best cost I've been able to find. You can buy them here: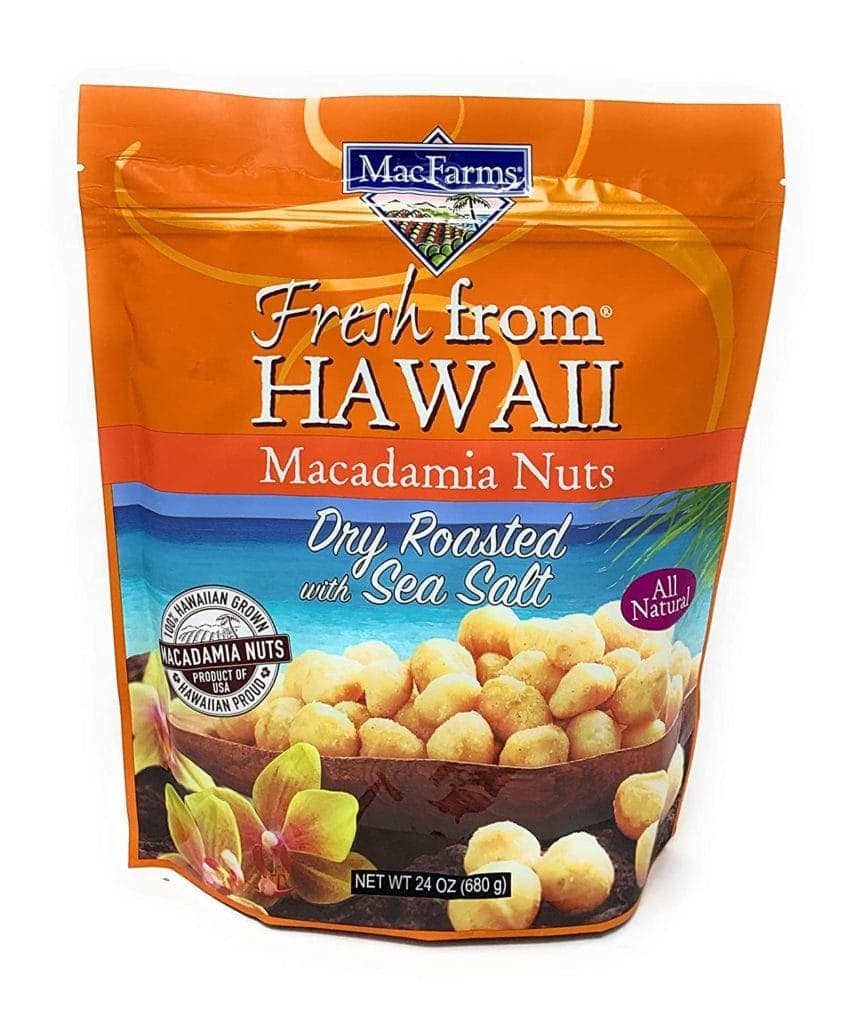 The second secret is to have a high speed blender. This will probably burn out a regular blender, so I wouldn't try it with regular blender. A food processor would also probably work, but I haven't tested that.
I have used both of these blenders to make this macadamia nut butter:
Macadamias are high calorie. So one caveat: if you are watching your weight, watch your portions with this.
On the other hand, if you need to gain weight, this could be a great regular addition to your meals.
If you are watching oxalates at this time, keep it to 2 tablespoons to be medium oxalate. 
Ingredients:
Directions:
Add all ingredients to your high speed blender or food processor.
Pulse several times until macadamia nuts are ground to a powder.
Then turn blender or food processor on high.
If the motor starts to run slow, stop and scrape the sides. Because of the high fat content in macadamias, the butter will eventually become very smooth and blend effortlessly.
Keep scraping and blending until you get a smooth liquid.
Place in freezer for a few hours for a thick, cream cheese like texture. Or… use room temperature for a thinner texture. I love dipping apple slices into the macadamia nut butter or drizzling it over blueberries!
Blending Note:
Don't blend more than 6-8 ounces at a time or the motor will have to work too hard and may get overheated.
You can make multiple batches of this quickly and easily.
I have 2 blender jars for my Blendtec and 2 blender jars for my Ninja.
Sometimes I'll make multiple batches. While one jar is blending, I'll add ingredients to another jar. I'll also run the Blendtec and Ninja at the same time and keep watching them.
Recipe Variations:
For a more sweet and salty flavor: 
Increase salt to 1/8 tsp
For crunchy macadamia nut butter: 
Save some of the finely chopped nuts from the first stage of blending. Then stir the macadamia chunks into the finished nut butter for a crunchy texture.
Want some more food ideas and tips for MCAS? Read this post next:  Mast Cell Activation Syndrome Diet
*Some links in this website are affiliate links, which means Mast Cell 360 may make a very small commission if you purchase through the link. It never costs you any more to purchase through the links, and we try to find the best deals we can. We only recommend products that we love and use personally or use in the Mast Cell 360 practice. Any commissions help support the newsletter, website, and ongoing research so Mast Cell 360 can continue to offer you free tips, recipes, and info. Thank you for your support!