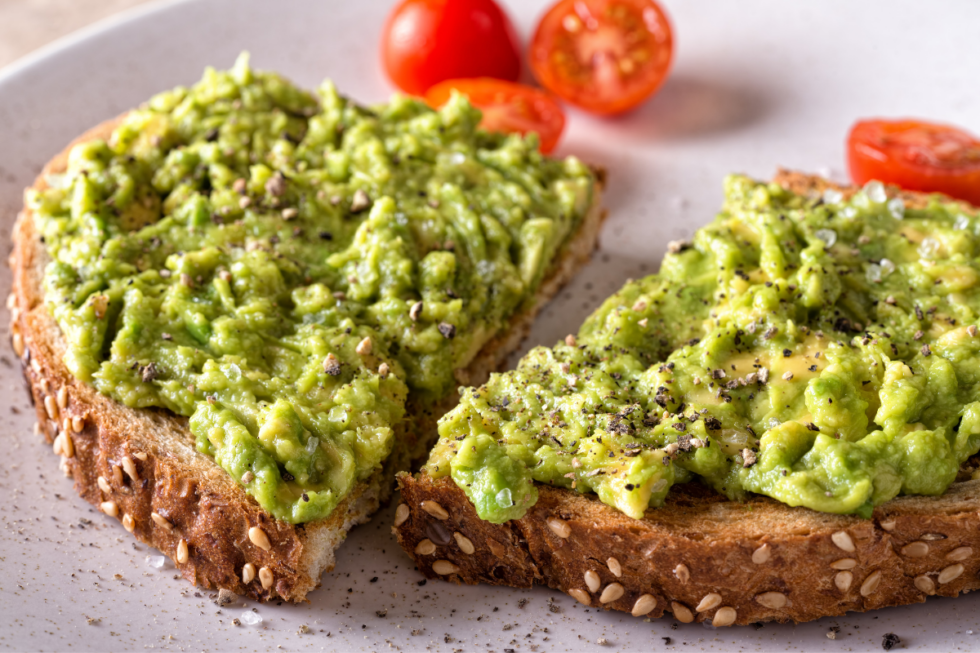 High Histamine Foods List for Histamine Intolerance and Mast Cell Activation Syndrome
Simply avoiding high histamine foods may not be enough if you have Histamine Intolerance or Mast Cell Activation Syndrome. Why is this?
Avoiding items on a high histamine foods list may relieve some of your symptoms.
But there are other considerations regarding the foods you eat.
Many foods are naturally high histamine. These are noted as high histamine foods. Some foods cause histamine release in the body. You might hear these called histamine liberators. Other foods block the release of the enzyme Diamine Oxidase (DAO) that breaks down histamine.
These all affect your histamine levels.
If you have Histamine Intolerance, your histamine load is already more than your body can handle.
One way to lower your histamine load is through diet.
High histamine foods can be a major contributor to your histamine levels.
If you have Mast Cell Activation Syndrome and Histamine Intolerance, you want a foods list you can rely on.
And you'll want to know more about why just avoiding high histamine foods may not be enough.
But don't worry. I'm going to step you through how to identify high histamine foods. Plus, you'll get some easy tips on swaps for a Low Histamine Diet. 
In this post you'll learn:
The problem with most high histamine foods lists found online
The types of foods high in histamine
How to focus on replacing instead of eliminating foods
What to do beyond eliminating high histamine foods
It's important you know that this blog post is for informational and educational purposes. It's not meant to treat any health condition or to be prescriptive for anyone. Always be sure to work with your healthcare practitioner. Before you change your diet on your own, please make sure you're working with a healthcare practitioner or dietician who can help you with this.
The Problem with Most High Histamine Foods Lists
About 95% of the histamine foods lists I've seen online have errors.
For example, a category like histamine liberators or DAO inhibitors is left out. Or people copy and paste from some other list that had a mistake.
I've seen histamine foods lists that allowed walnuts, fresh fish, fresh beef, and more!
This makes it really confusing if you're trying to reduce your histamines. Please use a well-researched list like ours.
Not all are fact have been thoroughly fact checked. Some high histamine foods lists were created through studies on small groups of people. And the studies were not well controlled.
Researchers usually couldn't truly tell if someone was reacting to histamine in a food. Or if they were having a reaction for some other reason.
For example, symptoms like rashes, sneezing, and irritable bowel can be caused by high histamine foods. But they can be caused by things other than high histamine foods, too.
That's how foods that aren't actually high histamine were put on the do not eat list. And how some foods that are high histamine were put on the ok lists.  You need an accurate low histamine food list.
Keep a Food Diary
It is important to identify the foods that are the highest histamine if you try a low histamine diet. 
You'll want to rule those out.
TIP: Think in terms of replacing foods rather than eliminating foods. For example, don't think about just removing spinach. Think about replacing it with arugula or kale.
Beyond this, everyone is different in how foods affect them.
You want to keep a food and symptoms food diary if you do any type of elimination diet.
This will help you see how you respond to certain foods.
And it will allow you to make your own low histamine meal plans and food lists.
Next, let's look at what high histamine foods you need to watch out for if you have Histamine Intolerance or Mast Cell Activation Syndrome.
Foods High in Histamine
Let's start by looking at the types of high histamine foods.
Thinking in terms of these categories will help you learn how to avoid these high histamine foods.
Types of Food High in Histamine
So, look out for these types of high histamine foods:
Fermented alcoholic beverages

wine
champagne
beer
whiskey
brandy
Fermented foods

sauerkraut
vinegar
soy sauce
kefir
yogurt
kimchi
kombucha

Soured foods

sour cream
sour milk
buttermilk
soured bread,

Vinegar foods

pickles
mayonnaise
olives
ketchup
balsamic vinegar

Cured, smoked, or processed meats:

bacon
salami
pepperoni
luncheon meats
hot dogs

Aged dairy
Fish not gutted within 30 minutes of catch

anchovies
sardines
canned fish
smoked fish

Dried fruit

apricots
prunes
dates
figs
raisins

Uncooked egg whites (histamine liberator)
Ground meat (Increased surface area increases histamines)
Aged beef (aging process increases histamine
Tea (all black, green, white, rooibos tea, but not other herbal teas)
Leftovers
Those are just some examples of high histamine foods.
But with histamine, you need to consider more than just the food itself.
For example, anything that is out of date, spoiled, or moldy is higher histamine. That's because of the buildup of bacteria.
This is also why leftovers become higher histamine the longer they sit.
It's also why you want to avoid that rotisserie chicken at the grocery store that's been sitting there all day.
The longer any food sits out, the higher the histamine levels will be. And longer cook times at lower temperatures (crock pot cooking) can result in higher histamine foods, too.
For example, most beef is especially high histamine because it gets aged for at least 2 weeks. But you can get unaged options now!
My favorite sources for low histamine meats are:
Check out Northstar Bison's low histamine meats here:
>>>Use Coupon Code MASTCELL360 to Get 10% off Northstar Bison
Check out White Oak Pastures here:
>>>Use coupon code MASTCELL360 for 10% off first purchase!
You can find Vital Choice King Salmon here:
>>>Order Low Histamine King Salmon from Vital Choice
Learn all about low histamine meat handling here.
Health Foods High in Histamine: Fruits, Vegetables, and Nuts
You might have already known that foods that are aged, cured, or fermented are high histamine.
But some of the high histamine foods might surprise you.
Next, take a look at which of these fresh foods you need to be careful with if you have Histamine Intolerance.
I used to always itch badly when I ate walnuts or pineapple.
Spinach gave me sleep issues. And strawberries gave me a migraine.
I thought I was eating healthy! But these foods are high histamine. They weren't right for me at that time.
Itching, insomnia, and headaches are all common symptoms of Histamine Intolerance. I know that now!
Do you have any symptoms of Histamine Intolerance?
Do any of these foods bother you?
Healthy High Histamine Foods List
You might be surprised to see these health foods included on our high histamine foods list.
High histamine fruits, vegetables, and nuts:
Walnuts
Cashews
Peanuts
Spinach
Mushrooms
Eggplant
Avocado
Pineapple
Strawberries
Tomato
Most citrus fruits (small amounts of lemon and lime are sometimes ok)
You'll want to get fresh vegetables and fruit to keep the histamine content low.
Foods that show signs of age like wrinkled skin, loss of firmness, have wilting leaves or browning will have higher histamine levels.
Fortunately, there are just a few fruits, vegetables, and nuts that are histamine rich foods or cause histamine release in the body.
You still have lots of great choices when it comes to produce.
And when it comes to produce, fresh is best. Frozen is also fine.
But what about canned and dried foods? Read more about packaged foods next.
Processed Foods High in Histamines
You want to avoid packaged and processed foods as much as possible. Period.
Anything that sits in a package becomes higher histamine.
This may seem obvious. However, many people with Mast Cell Activation Syndrome still eat lots of packaged foods.
Many people think if the label says organic or gluten free then it must be healthy.
Packaged foods are highly processed to make them shelf stable. This destroys the nutrients your body so desperately needs.
Here are some examples:
Boxed nut milks
Canned foods
Crackers
Chips
Cereal
Cookies
Frozen dinners
Prepared sauces
Protein bars
Avoid sugar, additives, coloring, flavorings, preservatives – anything artificial.
In addition to avoiding processed and packaged foods, watch out for these additives:
Carrageenan
Sodium Benzoate
Potassium Sorbate
Lecithin
MSG
Citric Acid
Sodium Triphosphate
Potassium Triphosphate
Sodium Nitrite
Maltodextrin
Calcium Chloride
Xanthan Gum
Food colorings
Smoke Flavoring
Yeast Extract
These are the big ones to avoid.
You want to be very careful not to whittle your foods down too much, though.
Variety is key to good nutrition. I encourage you to replace foods rather than eliminate them.
As you take foods out that are high histamine, make sure you are replacing them with high nutrient, low histamine foods.
Remember to focus on what you can eat.
And I want to emphasize that avoiding high histamine foods shouldn't be forever.
In time, the goal is to be able to reintroduce some nutrient-rich higher histamine foods in moderation.
Many of our clients in the Mast Cell 360 Clinic have been able to tolerate some higher histamine foods after working through the MC360TM Method.
Working with a licensed medical professional to address your Histamine Intolerance, MCAS, and dietary needs is recommended, too.
You want to be sure you are getting good support so your nutritional needs are being met.
Those are some top points to think about as you start eating low histamine.
Related Article: Low Histamine Foods List for Mast Cell Activation Syndrome and Histamine Intolerance
But what should you consider next if you still have reactions after eliminating high histamine foods?
Still Having Symptoms After Reducing High Histamine Foods?
Are you still having reactions even though you've cut out high histamine foods?
You may need some additional support. Supplements are one way you can help lower your histamine load.
Diamine oxidase (DAO) is a histamine degrading enzyme. You might not be making enough of it if you have symptoms of Histamine Intolerance.
I've found that many people do well taking DAO before every meal. Especially when they first start working on MCAS and HIT.
Related Article: Diamine Oxidase Supplements
And you may want to adjust your dose of DAO (diamine oxidase) as you start to reintroduce higher histamine foods later down the road.
I'll treat myself to goodies like strawberries and chocolate on special occasions now. But I always take extra DAO when I know I'm going to do this.
Another thing to consider is that you may have more going on than Histamine Intolerance.
You can talk to your provider about exploring:
It's important to be under the care of a provider. They can help you figure out if you have other food intolerances, food allergies, or sensitivities.
You'll also want to be careful not to have high histamine supplements.
The supplements you see on the Mast Cell 360 blog have all been carefully chosen.
But if you are exploring your own options, pay extra attention to vitamin c and probiotics.
Those in particular can be higher histamine either from the process in which they are made or ingredients.
I know firsthand the challenges that come from having Histamine Intolerance or Mast Cell Activation Syndrome.
But I want you to know there is hope.
Do you need help with your Mast Cell Activation Syndrome or Histamine Intolerance?
Are you interested in working with a practitioner 1:1?
If so, you can apply to see if the Mast Cell 360 Practice is a good fit for you. Click the button below:
Going Beyond High Histamine Food Lists
Some links in this website are affiliate links, which means Mast Cell 360 may make a very small commission if you purchase through the link. It never costs you any more to purchase through the links, and we try to find the best deals we can. We only recommend products that we love and use personally or use in the Mast Cell 360 practice. Any commissions help support the newsletter, website, and ongoing research so Mast Cell 360 can continue to offer you free tips, recipes, and info. Thank you for your support!
References
Chung, B. Y., Park, S. Y., Byun, Y. S., Son, J. H., Choi, Y. W., Cho, Y. S., Kim, H. O., & Park, C. W. (2017). Effect of Different Cooking Methods on Histamine Levels in Selected Foods. Annals of dermatology, 29(6), 706–714. https://doi.org/10.5021/ad.2017.29.6.706
Gibb, J. L. (2014). Is Food Making You Sick?: The Strictly Low Histamine Diet (Illustrated ed.). Leaves of Gold Press.
Kullman, Pamela. Privately Compiled Notes.
Maintz, L., & Novak, N. (2007c). Histamine and histamine intolerance. The American Journal of Clinical Nutrition, 85(5), 1185–1196. https://doi.org/10.1093/ajcn/85.5.1185
Miller, C.S., Palmer, R.F., Dempsey, T.T. et al. Mast cell activation may explain many cases of chemical intolerance. Environ Sci Eur 33, 129 (2021). https://doi.org/10.1186/s12302-021-00570-3
Naila, A., Flint, S., Fletcher, G., Bremer, P., & Meerdink, G. (2010). Control of biogenic amines in food–existing and emerging approaches. Journal of food science, 75(7), R139–R150. https://doi.org/10.1111/j.1750-3841.2010.01774.x
PhD, J. J. V., & Lawrence, H. (2018). Histamine Intolerance: A Comprehensive Guide for Healthcare Professionals. Berrydales Books.
Wild-Scholten, M. D. (2013). Understanding Histamine Intolerance & Mast Cell Activation. CreateSpace Independent Publishing Platform.
Ykelenstam, Yasmina. Healing Histamine | Histamine Intolerance Research & Recipes. (2022). Healing Histamine. https://healinghistamine.com/