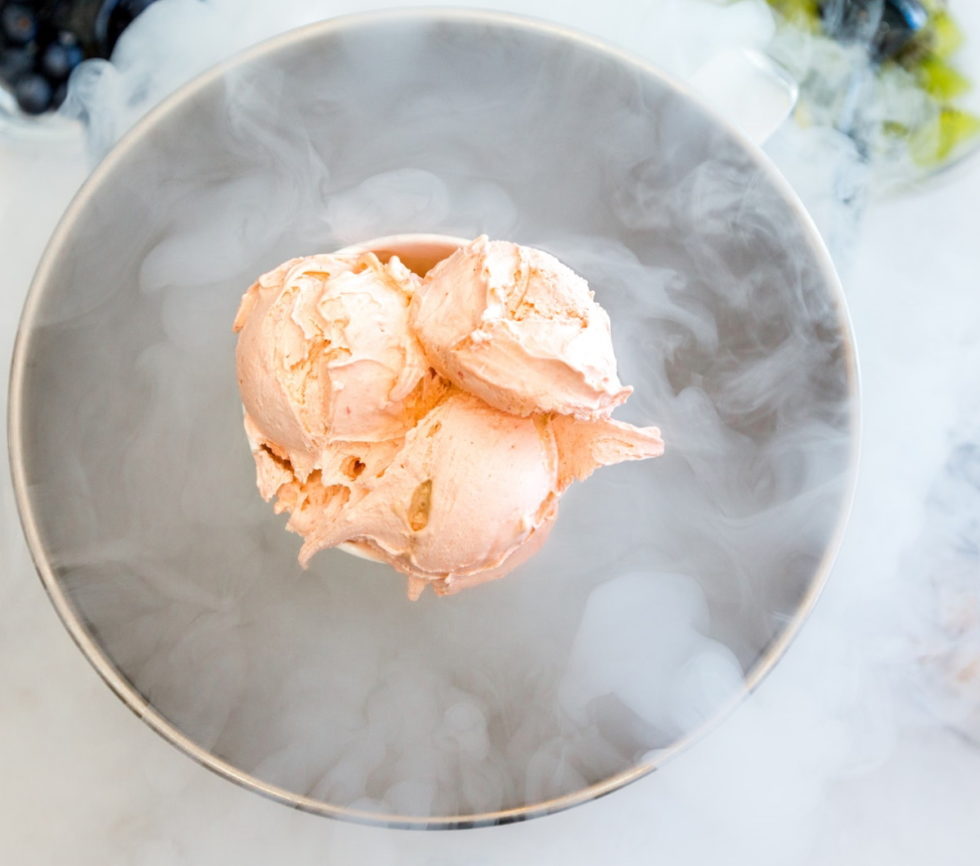 Easy Low Histamine Mango Ice Cream (also Low Lectin, Low Oxalate)
Dessert options aren't always easy for those of us with Mast Cell Activation Syndrome and Histamine Intolerance. Which is why I work hard at making my own Low Histamine Dessert Recipes.
Since Lectins and Oxalates are also mast cell and histamine triggers for me I have to work even harder at food choices. So my recipes are also Low Lectin and Low Oxalate.
Have you heard of oxalates and lectins before? When you have Mast Cell Activation Syndrome or Histamine Intolerance, you often have to avoid more than just high histamine foods when picking a dessert.
You can read more about those other food triggers in this post: Mast Cell Activation Syndrome Diet
For those of us with Mast Cell Activation Syndrome and Histamine Intolerance, wheat is out negating most pies, cakes, and brownies.
Most gluten-free flour substitutes like rice flour are high in lectins. And almond flour is high in oxalates.
Dairy causes a problem for most of us too, so there goes ice cream, pudding, etc. Sugar raises histamine levels too. It also increases inflammation and is a mast cell trigger.
I don't have a big sweet tooth anymore. But I do like something refreshing on hot days. Last weekend, I went with my husband to pick up some furniture from friends who are moving to South America. The furniture was in a storage unit. We were outside in the heat for quite some time.
As you may know, heat is also a mast cell trigger. I realized my feet were hurting. I took my sandals off and my feet were really swollen. This is one of my heat reactions – swelling hands and feet.
On our way back home, we stopped at Whole Foods to get something cold. I was really tempted by the ice cream. I just wanted something creamy and frozen to cool me off. But I know from the many times I have read every ice cream label in Whole Foods that there isn't a single option for me there.
I don't do well with dairy. The coconut ice creams all have a lot of sugar. Or they use erythritol. This is a sugar alcohol that can cause a lot of gas and bloating. At least it does for me. I just don't think it is a good choice.
Sorbets are packed with sugar. Nearly all the ice cream options have xanthan gum. These are major mast cell triggers for me. I've had too many days-long flares from eating those.
So I settled on a cold bottle of sparkling water and a bag of frozen mango. Yes, I ate the frozen mango straight out of the bag. It was a two hour drive home. What else was I to do?
That frozen mango gave me an idea though. I wondered if I could make an ice cream at home with it? So I started experimenting.
First, I put 2 cups of frozen mango in my Blendtec Blender*  and blended on high. This would also work in a  Vitamix blender*  or Ninja Professional.* Don't try it in a regular blender though. You'll burn out the motor.
Blending the mango in the Blendtec gave me a thick, sorbet texture. It was pretty good but also really tart. I also tried blending 1 ½ cups frozen mango with ½ cup frozen raspberries. This was also good. But these weren't creamy like I wanted.
Then I got the idea of adding some coconut milk. Jackpot! The coconut milk gives a creamy texture. It also mellows the tartness.
Here is the thing you need to know about coconut milk if you have Mast Cell Activation Syndrome or Histamine Intolerance.
Almost every coconut milk I've seen in a store has xanthan gum, or another thickener that is a mast cell and histamine issue.
But the good news is Amazon carries Native Forest Simple Coconut Milk and this is the only coconut milk I use now.
You have to get the mango to coconut milk ratio just right for ice cream. It depends on the type of high power blender you are using.
If you don't have enough coconut milk, then the blender will have a hard time turning. If you use too much it will be more like pudding than ice cream. But not to worry – if you make pudding instead of ice cream, it is still delicious!
I found I don't need to add any sweetener to this. I really like it with just the two ingredients below. But you might like to make it a little sweeter. In that case, you can add some Pure Monk Fruit Extract* or organic stevia* to taste.
I think this ice cream tastes amazing as it is. But if you really want to step up this recipe to be more decadent, you could whip some Let's Do Organic Coconut Cream to add on top. That would be heaven!
My favorite part of this Low Histamine Recipe is that the basic recipe is only 2 ingredients. How easy is that? And even better – both coconut milk and mango have histamine lowering properties!
I really hope you enjoy this recipe!
Low Histamine Mango Ice Cream Recipe
Ingredients
Directions
Pour frozen mango into a high speed blender like a Blendtec Blender,* Vitamix blender,* or Ninja Professional.* A food processor would also work. Do NOT use a regular blender for this.
Start with adding 4 ounces of coconut milk.
Turn blender on high.
If the blender is struggling, add 1 more ounce (2 tablespoons) of coconut milk.
Turn blender on high again.
If necessary, add 1 more ounce at a time until blender can just blend.
Blend on high until the mixture is creamy and has a consistent texture.
Top with coconut cream topping (recipe below) if desired.
Spoon into a bowl and enjoy immediately.
For Coconut Cream Topping (Optional)
Ingredients
Directions
If using the Coconut Milk:
Refrigerate Native Forest Coconut Milk overnight. Then remove it from the fridge. Open the package and scoop the thickest cream from the top of the package.
OR
If using the Coconut Cream:
Scoop out 1 cup of coconut cream.
Whip the coconut cream, monk fruit extract, and raw vanilla powder with a whisk or in blender until fluffy.
Top ice cream with coconut cream.
You can use the leftover coconut water or coconut cream for smoothies or other recipes. You can also freeze it in an ice cube tray to make it easier to use.
And now, I'd love to hear from you. How did you like this recipe? You can leave your comments below!
Are you interested in working with a practitioner 1:1?  
If so, you can apply to see if the Mast Cell 360 Practice is a good fit for you. Click the button below: 
It's important you know that this blog post is for informational and educational purposes. It's not meant to treat any health condition or to be prescriptive for anyone. Always be sure to work with your healthcare practitioner. 
Before you change your diet on your own, please make sure you're working with a healthcare practitioner who can help you with this.  
More Low Histamine Desserts
*Some links in this website are affiliate links, which means Mast Cell 360 may make a very small commission if you purchase through the link. It never costs you any more to purchase through the links, and we try to find the best deals we can. We only recommend products that we love and use personally or use in the Mast Cell 360 practice. Any commissions help support the newsletter, website, and ongoing research so Mast Cell 360 can continue to offer you free tips, recipes, and info. Thank you for your support!