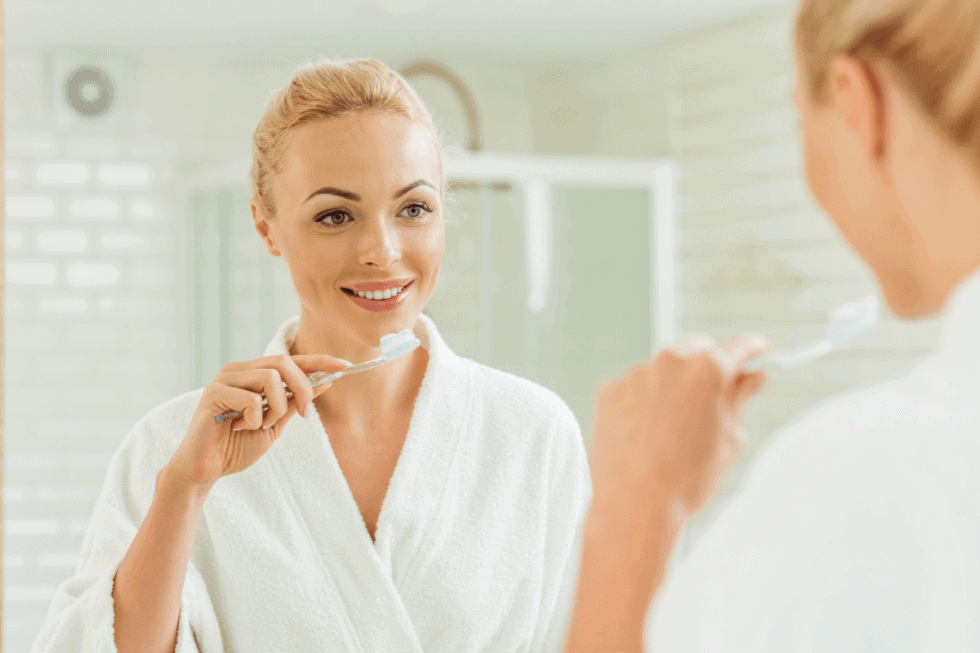 Safe and Effective Dental Care with Mast Cell Activation Syndrome and Histamine Intolerance
Before I knew about Mast Cell Activation and Histamine Intolerance, I couldn't figure out why I kept getting canker sores.
I also had trouble with mouth burning. And sometimes the inside of my mouth would feel raw.
It was so painful!
Sometimes, it would get so bad that I could barely eat. I would have to drink smoothies from a straw to try to get past the raw tissue in my mouth.
It took me years to figure out that this was all from my toothpaste!
Safe toothpaste is one of the hardest things to find when you have Mast Cell Activation Syndrome or Histamine Intolerance.
Trust me, I've been looking for years. And I always had to settle on ingredients I wasn't 100% comfortable with.
There are a lot of toothpaste ingredients that can be major Mast Cell and Histamine triggers:
Sodium Lauryl Sulfates (SLS), Sodium Laureth Sulfates
Nanoparticles
Titanium Dioxide
Xanthan Gum
Carrageenan
Clove
Cinnamon
Sodium benzoate
Triclosan
Artificial flavors
Artificial Colors
Sorbitol
Even natural toothpastes often have these triggers! 
There are some even more scary ingredients that can be hidden in toothpaste.
Would you ever consider brushing your teeth with bleach, jet fuel or toxic floor cleaner?
If you are brushing with commercial toothpaste, you might be putting those toxins inside your mouth and your health at risk.
Yuck!!
But many natural toothpastes also aren't safe or effective for Mast Cell Activation and Histamine Issues.
And did you know that oral health can affect your overall health, too?
We'll look at that next. Then I'll share with you a safe and effective product I've been using.
The Importance of Good Oral Health for Those With Mast Cell Activation Syndrome and Histamine Intolerance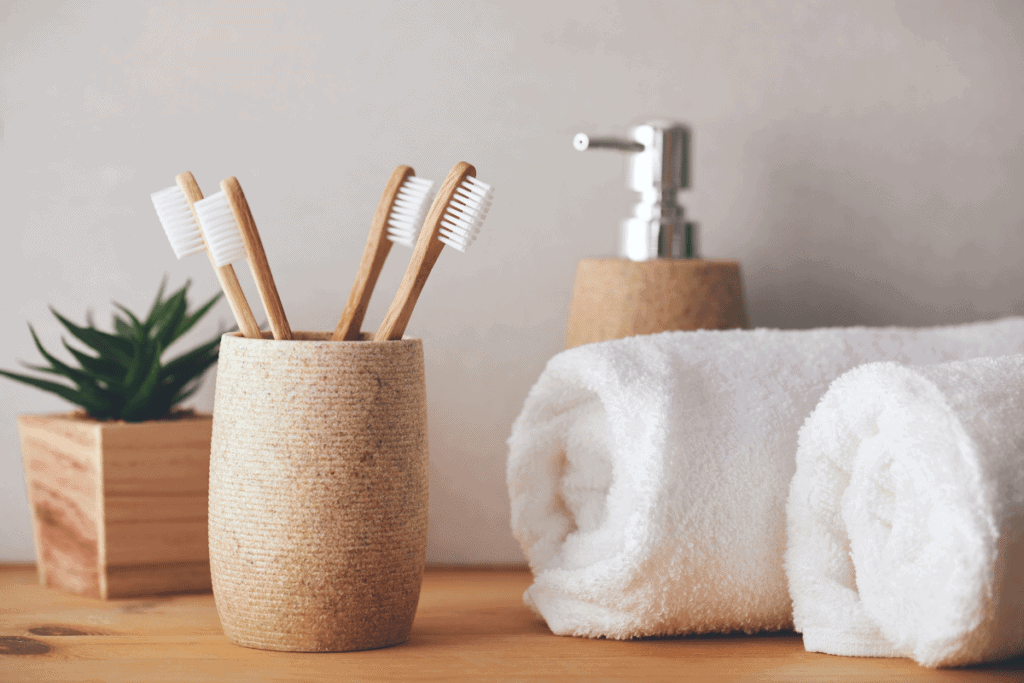 Oral care is about more than just fresh breath. It can affect your overall health.
You might know your saliva contains enzymes that begin the digestive process and helps keep your mouth moist and clean.
What you might not know is that if you are brushing and gargling with the wrong dental products… you are damaging your enamel and putting your health at risk.
Your saliva has antibacterial and antimicrobial properties to support your health. But using antiseptic toothpaste and mouthwash can be overkill.
These destroy the good microbiome inside your mouth that protects you from cavities and disease.
Research has even linked antibacterial toothpastes and mouthwash to heart disease. This is because of the loss of needed healthy bacteria.
Your saliva contains minerals to keep your teeth strong, white and cavity resistant. But if your toothpaste has the following ingredients, your mouth will be too acidic for your saliva to re-mineralize your teeth.
Ingredients that you want to avoid are:
glycerin
sodium lauryl sulfate
triclosan
artificial flavors, colors, or sweeteners
If you mouth is too acidic, you will be prone to the bad bacteria linked to:
teeth sensitivities
cavities
bad breath
gum disease
heart disease
osteoporosis
Alzheimer's
leaky gut syndrome
irritable bowel
frequent colds and flu attacks
chronic sinus infection
Mast Cell issues and more.
If you suffer from any of those listed above, it is your body telling you that the bacteria in your mouth are out of balance.
But you can protect your health with good dental hygiene. And now you can get Mast Cell and Histamine friendly dental products. 
Let's look at that next.
Safe and Effective Dental Care for Those With Mast Cell Activation Syndrome and Histamine Intolerance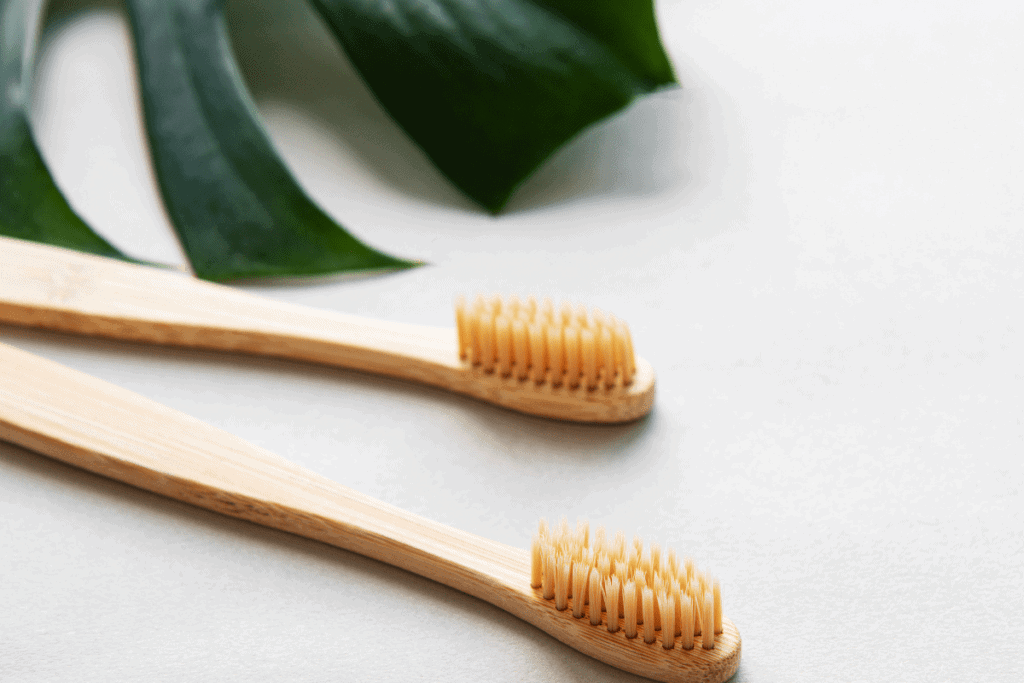 I was so excited to learn about a completely MCAS safe toothpaste. My colleague, Trina Felber from Primal Life Organics, developed it.
Trina is a Natural Health and Beauty Nurse and a Natural Dental Health Expert.
She and her family had their own struggles with finding a safe and effective toothpaste. 
After extensive research, Trina created dental products that healed her daughters' cavity. Trina's dental products prevented her daughter's tooth from being pulled. And these products even healed her own dental and gum disease.
Trina believes, just as I do, that the body is designed to heal itself if given the correct support of nutrition, supplements, healthy habits, sleep, clean products, and good oral care.
The line of dental products Trina developed has several Mast Cell friendly choices.
This is what I've been using for a while now. I love these products!
I haven't had any canker sores, burning mouth, or raw mouth tissue since starting this.
These are a little pricier than regular toothpastes. But these will last a long time. And dental health is so important. So, toothpaste isn't something you want to skimp on.
When picking out a toothpaste and other dental products, you need them to be:
•Safe for Mast Cell & Histamine issues
•AND effective at preventing dental issues
This is why I'm so excited about Trina's Toothpowder! It is the first toothpaste/toothpowder I've found that is both safe for Mast Cell | Histamine issues and effective!
Here's what you want to know about Trina's toothpowder:
These dental products are Gluten-free, glycerin free, fluoride-free, and vegan.
The sweet formula is sweetened only with monk fruit (sugar-free). Monk fruit has been shown in research to have Mast Cell Supportive properties. This is because monk fruit is loaded with unique antioxidants called mogrosides.
Let's look at the ingredients and why they are effective.
Trina's Toothpowder ingredients:
Bentonite Clay
Activated Charcoal (Black formula ONLY)
White Kaolin Clay
Baking Soda (aluminum free)
French Green Clay
Essential oil of choice (Spearmint and Peppermint ones are Mast Cell | Histamine Friendly)
Here is what makes these ingredients effective:
Bentonite Clay is nontoxic and rich in vital minerals that are found in your teeth and gums – like calcium and potassium. It is a cleansing clay that gently scrubs and beautifully polishes the teeth.
White Kaolin Clay is high in calcium, silica, zinc, and magnesium. It helps to whiten and polish the teeth.
Baking soda (aluminum free) is alkaline with a pH of 8.1 and will neutralize the acids in the mouth and baking soda gently cleanses and polishes the teeth, removes odors, and can help freshen the breath.
Activated Charcoal: cleans, polishes and whitens teeth and freshens breath (black formula).
French Green Clay (also known as Illite Clay or Sea Clay) is very absorbent and helps cleanse the tissues from things like oils, toxins, and impurities found on the surface. French Green Clay is a bio-mineral and contains decomposed plant matter as well as many trace minerals, including silica, magnesium, calcium, iron, phosphorus, sodium, potassium, copper, zinc, selenium, cobalt, manganese, phosphorous, silicon, micro-algae, kelp, and phytonutrients.
The products come in several Mast Cell & Histamine Friendly Flavors:
Spearmint
Peppermint
Black Spearmint
Black Peppermint
Sweet Spearmint
Sweet Peppermint
and now there is an unflavored option, too!
It does come in some flavors that should be avoided if you have Mast Cell Activation Syndrome | Histamine Intolerance.
You'll want to avoid:
And if you have Salicylate Intolerance or aren't able to handle essential oils, stick with the unflavored option.
The Bottom Line If You Have Mast Cell Activation or Histamine Intolerance
Make sure to these avoid ingredients in toothpaste!
Sodium Lauryl Sulfates (SLS), Sodium Laureth Sulfates
Nanoparticles
Xanthan Gum
Carrageenan
Sodium benzoate
Glycerin
Triclosan
Clove
Cinnamon
Artificial flavors
Artificial Colors
Sorbitol
Many natural toothpastes also have these ingredients. So be sure to check!
But also make sure you are using EFFECTIVE toothpaste.
This is why I love Trina's new line of dental products and am using them for myself.
And are you looking for a new toothbrush? Wanting to move away from plastic?

Check out the Biodegradable Toothbrush from Wellnesse.

Take care of the environment while you are taking care of you!

Wishing you bright, healthy smiles!



It's important you know that this blog post is for informational and educational purposes. It's not meant to treat any health condition or to be prescriptive for anyone. Always be sure to work with your healthcare practitioner. 
Before you change your diet on your own, please make sure you're working with a healthcare practitioner who can help you with this.  
*Some links in this website are affiliate links, which means Mast Cell 360 may make a very small commission if you purchase through the link. It never costs you any more to purchase through the links, and we try to find the best deals we can. We only recommend products that we love and use personally or use in the Mast Cell 360 practice. Any commissions help support the newsletter, website, and ongoing research so Mast Cell 360 can continue to offer you free tips, recipes, and info. Thank you for your support!