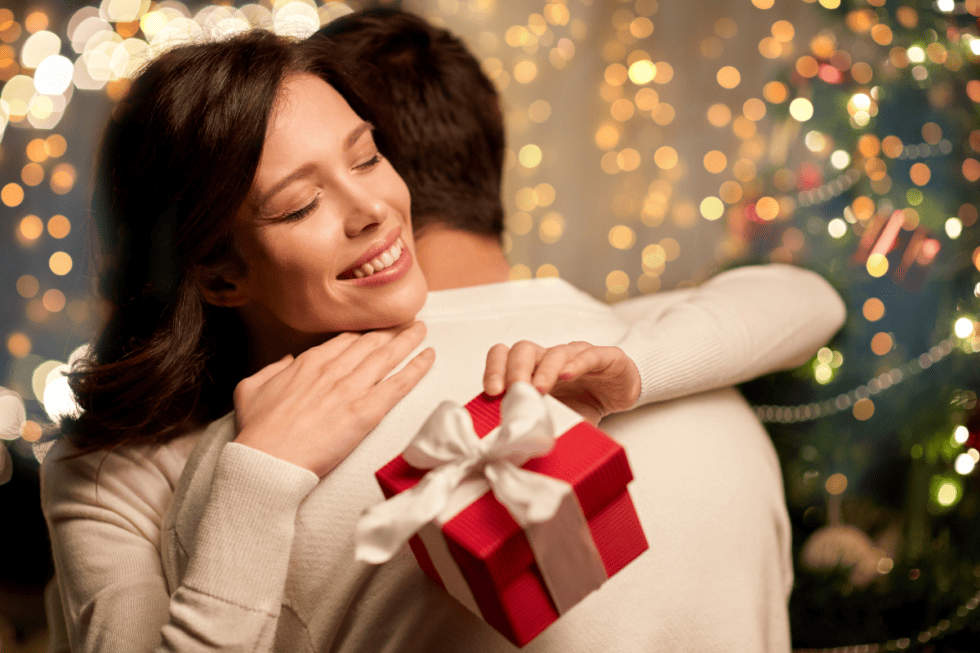 MCAS Friendly Gifts for People with Chronic Illness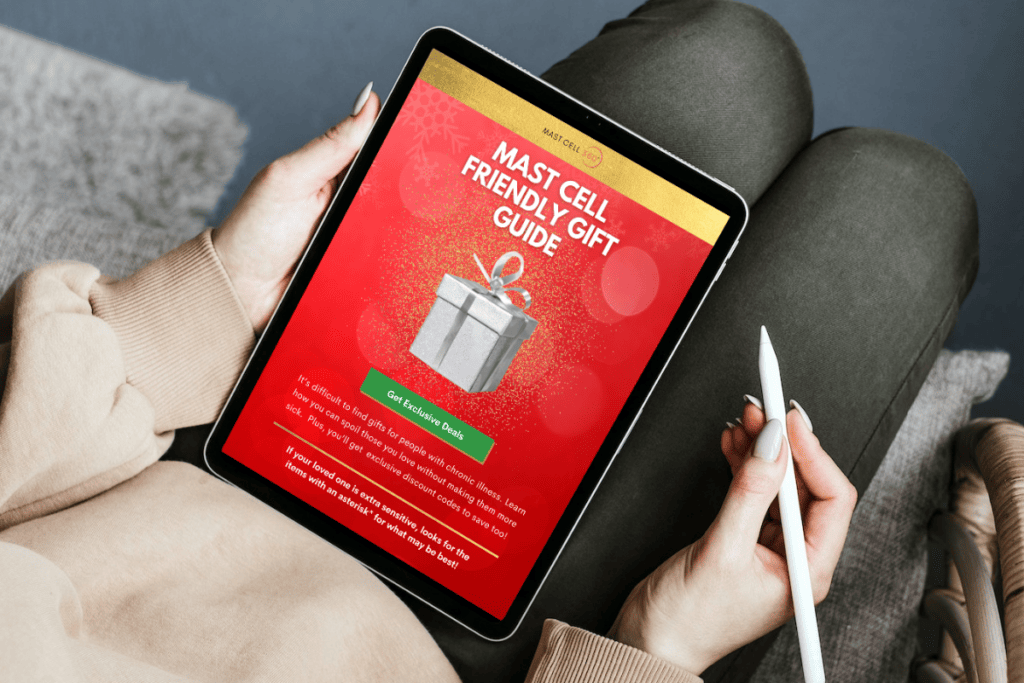 >>> Click here to download the Mast Cell Friendly Gift Guide here.
It can be difficult to find gifts for people with chronic illness.
A few years ago, a dear friend and I decided to exchange gifts for the holidays.
She had reached out saying she had a surprise Christmas gift. She was so excited to give it to me!
And I'd recently picked up something for her from a local artist on Etsy.
We met at my house for the gift exchange because my joint pain was so bad.
Her face was beaming as she handed me a present nestled in layers of blue, white, and gold tissue paper.
She'd gone to a high end beauty store and got me some luscious, scented soaps and lotions.
She reached over and opened the bottle of lotion for me to smell.
She told me she knew I'd been having a lot of hard days. She thought this self care package would lift my spirits.
And she knew I had sensitivities, so she chose what she thought was the most natural and gentle scent— vanilla. A thoughtful gift!
She had no idea I was so sick that any artificial fragrance triggered a reaction.
Once she opened that bottle of lotion, she watched me go from fun loving to frail in a matter of minutes.
And it was because of all the sensitivities I'd developed from Mast Cell Activation Syndrome (MCAS) and Mold Toxicity.
Have you ever gotten a gift that made you feel sick, too?

And are your loved ones stumped when it comes to getting you a gift?
It's important you know that this blog post is for informational and educational purposes. It's not healthcare or medical advice. It's not meant to treat any health condition or to be prescriptive for anyone.  If you have any medical condition, it is critical you work under the care and guidance of a licensed medical provider.
Gifts for Someone with Chronic Illness
As soon as I opened that bottle of lotion, a chronic migraine started coming on.
The smell of the soaps hit me like a brick, too.
I tried to smile and say thanks.
No words came. My face went blank.
The brain fog had already set in. Yes, that quickly!
I could see her confusion.
I felt sad and embarrassed. I didn't want to hurt her feelings or seem unappreciative.
Next thing I knew, I was ugly crying. Then she was crying. It was all so awkward!
Then I just blurted out everything about how sick I had become. About how everything seemed to trigger a reaction in my body. About how even that small smell of artificial fragrance was giving me a migraine.
I told her how sad I was about being sick with a chronic illness. And how sad I was that I wouldn't be able to use the gift she had put so much thought into.
When we calmed down, to my surprise, she said she was relieved I told her all that!
She didn't know what happened to make me so upset. And so, she didn't know how to react or what to do.
She immediately whisked away the scented products.
When she returned, she said, "I really want to get you something you'll be able to use. What if you gave me a list of gifts for someone with chronic illness to keep on hand for special occasions? That way you'll get something you can enjoy, and I don't have to worry about making you sick?"
It was a moment where I felt really loved and understood.
Are you a chronic illness warrior?
I thought hiding the extent of my illness would spare my friends. But it just left them confused.
But now I know that true friendship can handle even those kinds of difficult details.
So, next you'll read about some of the mast cell friendly gifts you can share on your wish list.
But the real takeaway is knowing that your friends and family truly care about you.
They know that in times of sickness, little things can do a lot to make you feel seen. Living with chronic illness is tough.
And, if you are lucky like me, your friendships will be even stronger because you'll have a deeper understanding of each other.
And hopefully you'll be spared those awkward ugly cry moments with these chronic illness gift ideas!
Gifts for People with Chronic Illness
Sometimes, those who buy gifts for you will come right out and ask for a wish list.
But you might feel embarrassed to give a wish list if you weren't asked.
Here's what you should know, though.
Sharing a list for your loved ones to pick from is a service to them. It alleviates stress and keeps them from wasting money.
Sharing this list of gifts for people with chronic illness takes the guess work out of gift giving!
The most important things to consider with gifts for someone with chronic illness like Mast Cell Activation Syndrome are that they are:
Low histamine
Non toxic
Free of mast cell triggering ingredients
Remember, we all want to give good gifts that are useful and make the recipient feel valued. It feels good to give something to a loved one that they'll cherish.
These goodies are unique gift ideas you'll actually be able to use. It's also great gift inspiration for birthdays, Christmas, and other celebrations.
You can use this list for your general holiday gift buying, too!
Even if you are buying for those without sensitivities, you can feel good knowing you're supporting your family and friends with non toxic gifts they'll be sure to use. Plus, many of these gifts support small businesses!
Use these buttons to jump to the gift guide category that appeals to you the most.
I've even included healthy food gift ideas! Let's start there.
Food Gift Ideas for Mast Cell Activation Syndrome
I am a total foodie. That's why I love to share all my low histamine recipes with you! I also have recipe options for combinations of intolerances like:
I love receiving food gifts, too.
It's always a treat when you don't have to make meals and snacks for yourself.
But with Histamine Intolerance or MCAS, the typical dried fruit and nut mixes or other similar holiday gift snacks are a no no.
Not to worry. Here's what works well as gifts for someone with chronic illness instead.
I've also included notes to let you know what your best options are if your loved one struggles with:
Not sure exactly what your loved one needs? Just ask!
I would be so touched if someone said to me, "Hey, I know you have a lot of sensitivities. Can you let me know what they are? I'd really like to be able to get you a gift this year that you'll be able to enjoy."
It really can be as simple as that!
These unique gifts for people with chronic illness for foodies are all organic and non GMO.
Let's start with some special beverages.
Delicious Coffee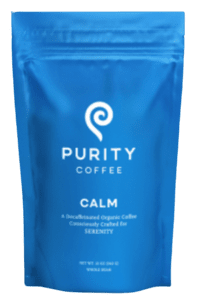 If your loved one is a coffee drinker with autoimmunity, Histamine Intolerance, or MCAS, not just any coffee will do.
You want a delicious coffee selected both for taste and health benefits, like high antioxidants.
However, almost all coffee is high histamine. And it's often contaminated with mold. Both of these factors can make people with Mast Cell Activation Syndrome or Histamine Intolerance sick.
For years, I really missed drinking a cup of coffee in the morning.
I loved the rich, nuttiness of a full-bodied coffee. And I loved the time I'd set aside to drink it each morning. It was part of how I set my intentions for the day.
So, after all that time of going without coffee, I was delighted when I found Purity Coffee. It's the best coffee out there for anyone with MCAS or Histamine Intolerance.
If your loved one likes to grind his or her own coffee, you can get them bags of coffee beans.
I do like to grind my own beans. There is nothing like the smell of fresh ground coffee!
But I'm really liking the Pocket Purity, too. Some mornings when I'm short on time, it's the perfect solution. Pocket Purity is like a tea bag, but for coffee. Quick and easy! And no messy grounds to clean up!
>>> Use Coupon Code MASTCELL360 to get 20% Off Mold-free, Low Histamine Purity Coffee!
Purity Coffee is:
Low histamine
Chemical free
Mold toxin free
Also available in 99.9% decaf (what I use)
Absolutely delicious
Purity Coffee is a wonderful gift basket idea to include in a care package for any coffee lover.
Healthy Wine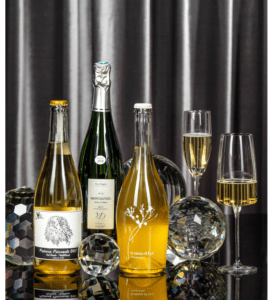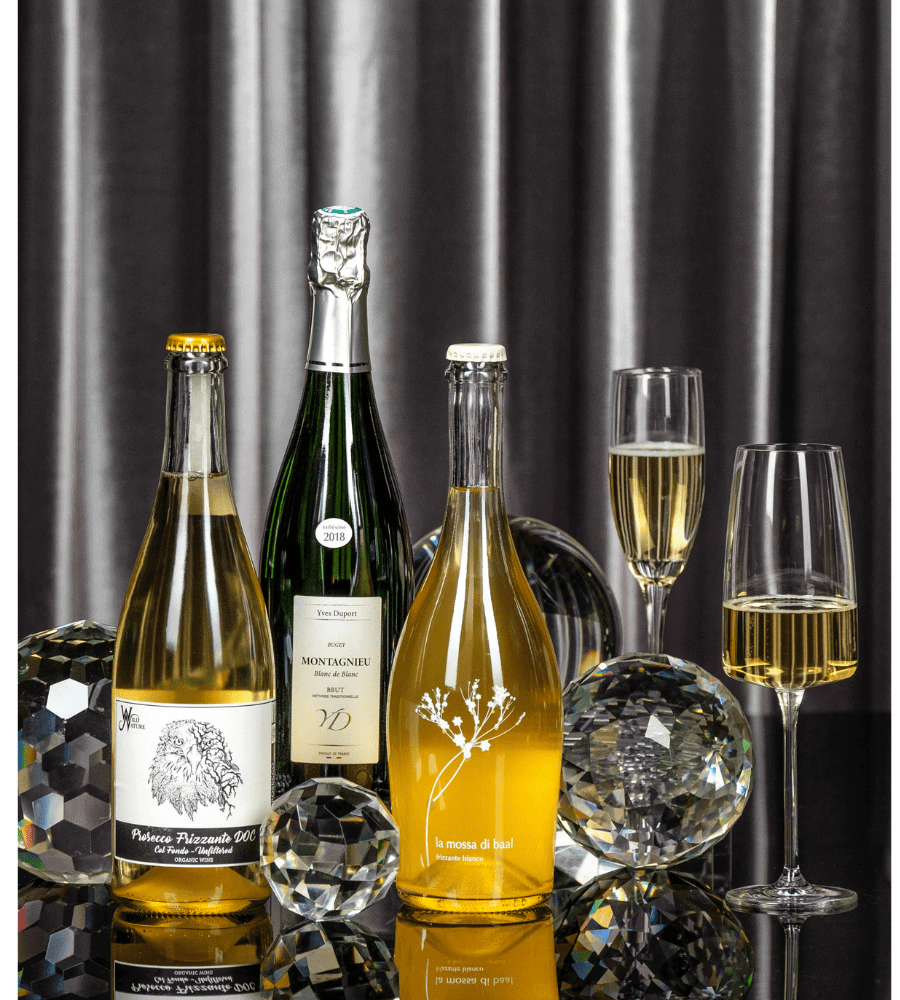 For those who are further along in their health journey, you might want to treat them to some enticing wines.
With Histamine Intolerance or MCAS, we try to stay away from alcohol for the most part.
But sometimes we like a celebratory drink with friends and family.
If you are considering wine for that special someone in your life, just be sure they are at a point where they can tolerate a little bit of alcohol on special occasions.
If so, check out these wines from Dry Farm Wines. This company is unique in that they offer high quality, organically grown, lower histamine wine. It's the perfect gift for someone with chronic illness!
Their wine offerings are also:
Vegan
Sugar free
Free of toxic additives
Lower in sulfites
Cheers to that!
Dry Farm Wines are also a great option for anyone who is on a paleo or keto diet. You can learn more about lower histamine wines in this post.
They have robust reds, crisp whites, and celebratory sparkling wines to choose from.
You can choose a gift box of 3, 6, or 12 bottles. They even have a subscription box deal if you want to give a gift that keeps on giving all year round.
Whether your loved one is celebrating at home over a holiday meal or out attending a festive party, they'll be able to join in the celebrations with a nice variety of lower histamine wines.
>>> Use My Link to Get Your 7th Bottle for a Penny!
Filling Foods
Most people with Mast Cell Activation Syndrome or Histamine Intolerance can't eat the typical holiday baked goods like sugar cookies, fruit cake, and pies.
But that doesn't mean you have to skip food for them!
Consider gifting them the peace of mind that their food won't trigger a flare.
Clean protein is a wonderful gift. If your beloved friend has MCAS or Histamine Intolerance, they need a low histamine meat that is frozen immediately upon catch or slaughter. This is tough to find in local stores.
And when it comes to meat and seafood, you'll also want to look for:
Grass fed
Pasture raised
Chemical and hormone free
Wild caught

That's why I eat and recommend meats from NorthStar Bison.

>>> Use Coupon Code MASTCELL360 for 10% All Low Histamine Meats!
These low histamine meats are also:
Low oxalate
Low lectin
Low salicylate
Low FODMAP
They test their meats for histamine and all non aged meats came back at negligible histamine levels. So, even our most sensitive community members have tolerated their meats very well.
It's a wonderful way to spoil someone you love who has a chronic illness like MCAS.
Not sure what to get? NorthStar offers sampler packs.

Already know what your loved one likes? They have subscription boxes for a gift that gives throughout the year.
You can also buy a box of low histamine meats and get it shipped right to your loved one's door. It ships frozen to keep it low histamine.
Those ideas should cover making your friends and family members feel special.
Gift Cards for Someone with Chronic Illness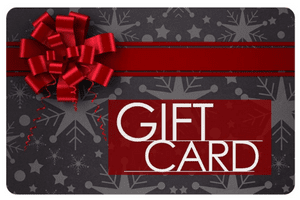 If you need to ship a gift because you can't deliver it yourself, consider sending a holiday gift card.
I really like the gift certificate option. It allows the recipient to choose exactly what they want.
And it gives them something to look forward to once the holiday excitement winds down.
The simplest way to spoil your loved one is with a NorthStar Bison Gift Certificate from $25-$500.
Next up are some holiday gift ideas for beauty and self care spa days at home.
Beauty Gifts for Someone with Chronic Illness
Many traditional holiday gift baskets include scented body sprays and lotions.
However, most artificially scented personal care products are bad news for Mast Cell Activation Syndrome or Histamine Intolerance. The spoonie you love needs non toxic options.
When I had that awkward gift exchange with my dear friend, it was because her well-intentioned set of body care products sent me into a mast cell flare.
She didn't know artificial fragrances are a common migraine trigger. But now you do!
So, you'll want to skip the typical bath and body gifts for someone with chronic illness.
But don't be fooled by "all natural" skincare products either!
You might be surprised to learn that most "all natural" skincare products can be problematic, too. That's because they can:
Develop mold
Have hidden toxins
Be ineffective
Finding safe skincare can feel overwhelming because of toxic ingredients, fatigue, and just trying to do all this research. You can shortcut that for your loved one and help them feel special again with these gift ideas.
You see, having any kind of chronic condition means you already have to spend a lot of time on your health.
Skincare and beauty often aren't prioritized. Many women and men have told me they don't feel attractive anymore.
So, check out these beauty products and create a unique gift basket tailored to your loved one's needs. Give them the gift of self care they could really use.
Here are my favorite non toxic products that tend to work well for spoonies with sensitivities.
Primal Life Organics
Primal Life Organics has a huge line of all natural beauty products that are generally well tolerated by those with MCAS or Histamine Intolerance.
These products were developed to be:
Mold free
Toxin free
Highly effective
Truly luxurious
Primal Life Organics has all kinds of options.
They've got everyday favorites you can pair with fun new products to create a unique gift basket.
Your loved one will enjoy trying new products that smell great without setting off a reaction!
If you're shopping around on the site, check the ingredients and just avoid the ones with:
Clove
Cinnamon
Citrus oils
Note: Primal Organics products not work for those with Salicylate Intolerance.
But if your loved one has Salicylate Intolerance check out Cleure, a company that specializes in salicylate free skincare, for some options!
Now, here are some of my Primal Life Organics favorites:
Many with MCAS also struggle with fatigue. Even regular daily activities like taking a shower can zap energy.
Using dry shampoo is one of my favorite short cuts. But I struggled to find a product that wouldn't make me break out into hives or give me a headache.
This one works well for me and many in our community.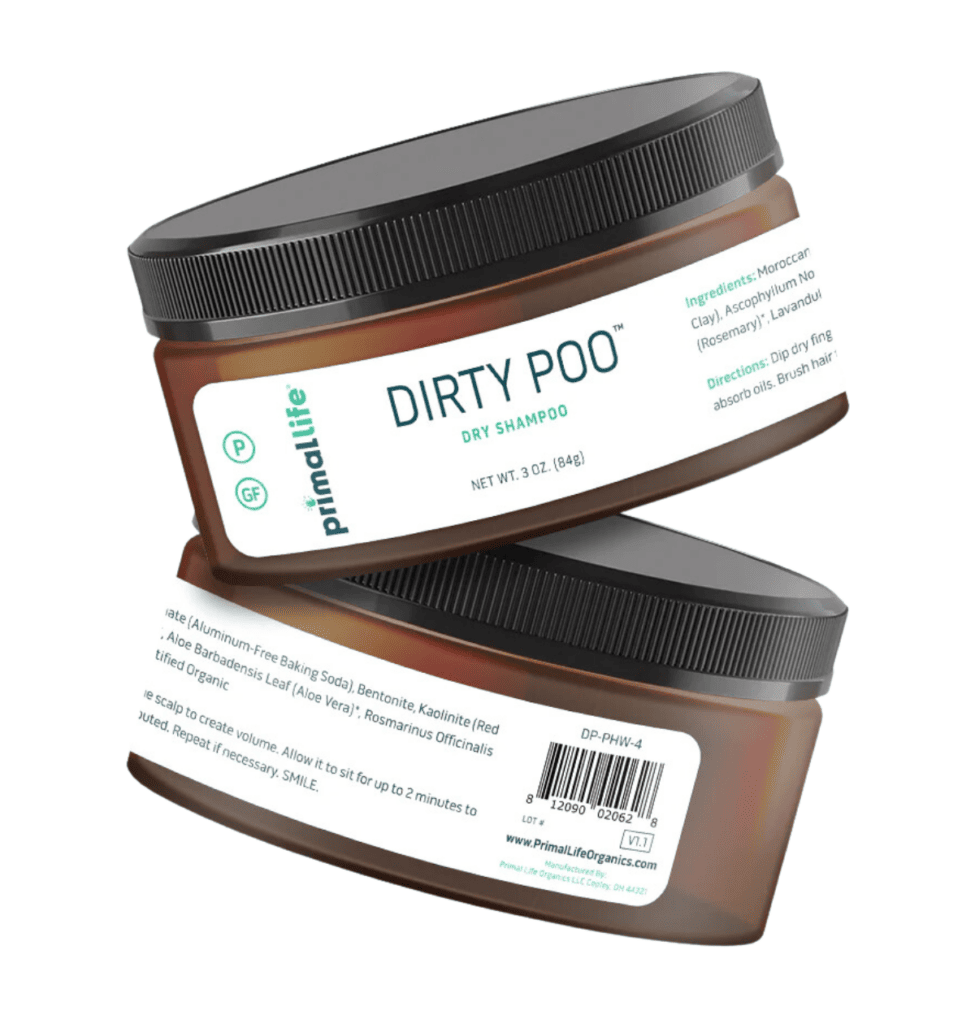 Primal Life has a body butter that is rich in Vitamin E, which is great for moisturizing.
This body butter is chemical and alcohol free, and certified organic.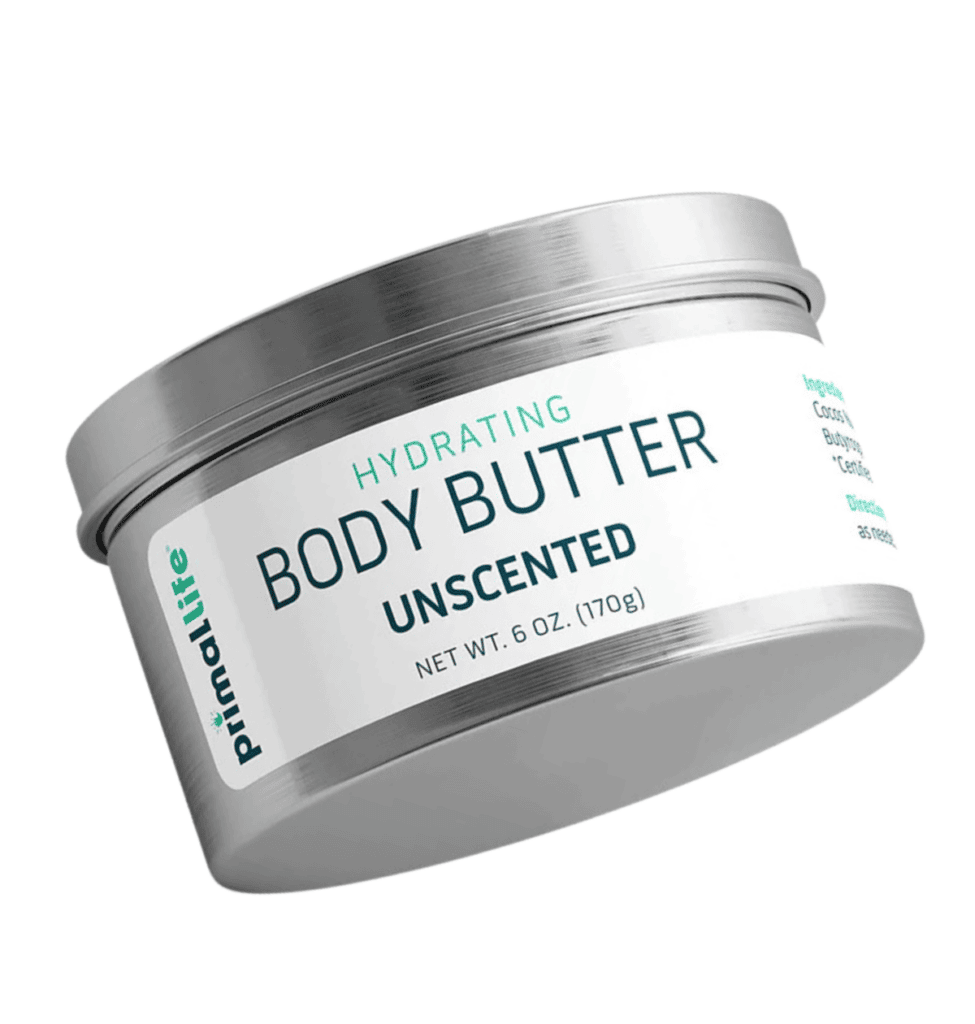 This is good for balancing skin and boosting the complexion.
Carrot seed oil is known to have skin-mending, collagen-boosting, and moisturizing properties. It contains vitamins A, C, and E which help brighten skin and reduce inflammation.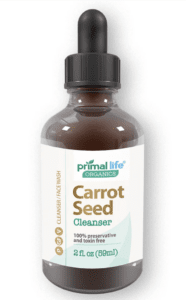 These make great stocking stuffers, too.
Annmarie Skincare Bundles
If you're short on time, but want to spoil your friends or family, I've curated these beauty gift sets to make gift giving easy.
I personally picked all the products in these two kits. Each product has only ingredients safe for Mast Cell Activation Syndrome and Histamine Intolerance.
The first kit is the Basic Skin Care Bundle.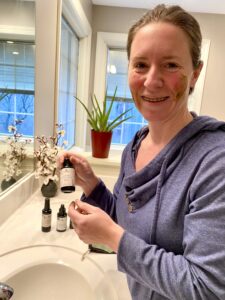 This kit includes all your loved one needs for a pampering facial at home.
You'll get the Ayurvedic Facial Scrub, Neroli Toning Mist, Coconut Honey Mask, and Herbal Facial Oil.
And it's 10% off when you get it as a bundle!
>>> Get the Basic Skin Care Favorites Bundle at 10% Off!
The next kit is the Ultimate Skin Care Bundle. It includes everything above PLUS:
Ayurvedic Facial Scrub
Neroli Toning Mist
Coconut Honey Mask
Herbal Facial Oil for Sensitive Skin
All 3 Concentrated Boosting Elixirs: Brighten, Hydrate, and Revitalize
Gua Sha Lifting Tool
Sun Love
>>> Save Even More $$ with the Ultimate Skin Care Favorites Bundle at 20% Off!
Annmarie products may not be suitable if your loved one has Salicylate Intolerance. But you can still spoil them with a gift of self care.
Read about this unique gift next that's salicylate friendly.
Walkabout Emu Oil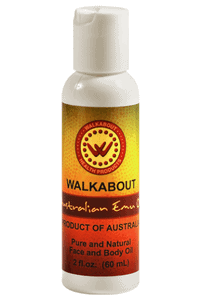 When I first started using it, I noticed softer, smoother skin after just a couple days!
It's rich in vitamin K2 which makes it incredibly nourishing. The health benefits are a bonus in this gift for someone with chronic illness.
And it's suitable for those with Salicylate Intolerance.
>>> Check Out Walkabout Emu Oil Here!
Next, I want to highlight essential oils because they are so versatile.
Essential Oils
I remember the first time I smelled a really high quality essential oil. I had gone to a presentation on how to use essential oils.
I was curious about essential oils. But I was skeptical. I wanted to learn more.
But that day, I woke up with a major headache. You know the kind of headache that just clouds everything?
Still, I went to the presentation.
A lot of claims were being made about all the benefits of these essential oils.
I was still suspicious and skeptical.
At one point, a high quality Frankincense was passed around. I held it up to my nose and inhaled the aroma.
I'm not exaggerating when I say that with one good sniff, my headache went away. It was so dramatic. I was then hooked and wanted to find out more.
I had tried several other types of essential oils before. They never did much for me, honestly. That's why I was so skeptical.
This high quality Frankincense, though, was vastly different than the store-bought essentials oils I'd tried.
Read More: Benefits of Essential Oils for Mast Cell Activation Syndrome and Histamine Intolerance
You can get cheap oils at any chain store nowadays. But they are usually mixed with other, lesser-quality ingredients.
What does this mean for you and your loved one?
With cheap oils you aren't really getting your money's worth. And added ingredients may trigger a reaction for those with sensitivities.
That's why you want to look for pure essential oils for aromatherapy.
Many people with Histamine Intolerance or Mast Cell Activation Syndrome can tolerate essential oil brands that are purely oil.
Some of the best brands I've found are Rocky Mountain Oils and Vibrant Blue Oils.
These are some top, sure-bet picks for those with MCAS who do well with essential oils.
Essential Oil Singles
For a loved one who is sensitive, but can tolerate some essential oils, singles may be a better way to go. Here are a few of my favorite options.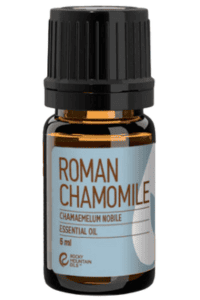 Note: skip if allergic to ragweed
---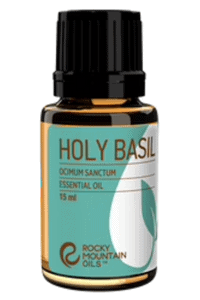 ---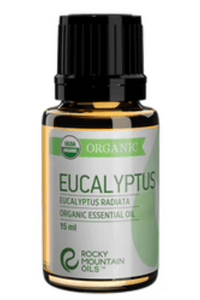 ---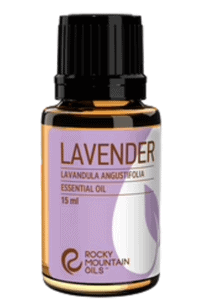 ---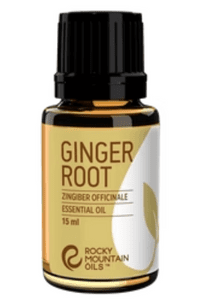 Essential Oil Blends
If you aren't sure what your loved one can tolerate, stick with one of the single oils above.
But if your loved one isn't super sensitive, these health boosting essential oil blends are fabulous.
They are usually well tolerated by our community except for those who are the most sensitive.
These different blends offer different benefits. Pick the one that best fits what your friends or family members need: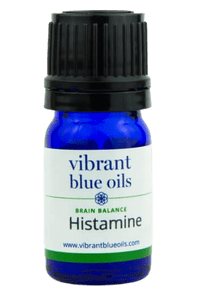 >>> Try a Bottle of the Histamine Balance Blend for Only $15!
---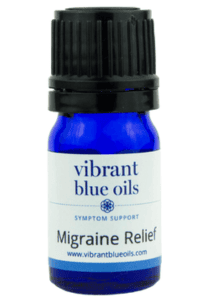 ---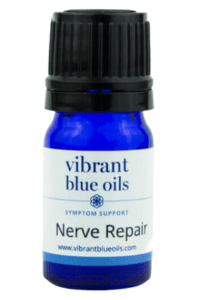 ---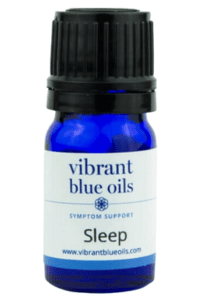 ---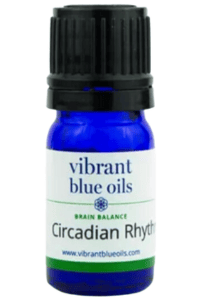 >>> Try a Bottle of Circadian Rhythm for Only $15 and Get a Bottle of Sleep for Only $20 added at checkout Here!
Essential Oil Diffuser
And to make your gift extra special, consider gifting essential oils with a beautiful glass essential oil diffuser like this one.
Glass is a great choice to reduce exposure to microplastics which can be a trigger for those with MCAS. Plus, this one doesn't use water which eliminates the risk of mold growing in it.
Best Kid's Gift Idea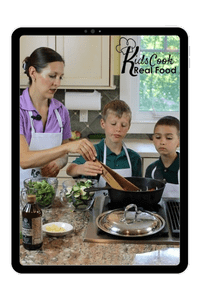 I had a lot of health issues as a kid.
And the foods I ate definitely played a part in that.
Of course, I didn't know about Histamine Intolerance back then or I wouldn't have eaten so many green beans or tomatoes.
But in my house, we ate a lot of packaged foods, too.
It never occurred to me that I might be able to cook better foods for myself.
That's why the Kids Cook Real Food eCourse caught my eye.
We've got a few busy moms on the Mast Cell 360 team and in the practice.
Some of them gave the course a try so they could help their kids learn to make healthy choices.
What they appreciated most about the course is that it teaches the next generation important life skills.
The focus of the lessons is more on cooking skills than recipes. So, it's easier to adapt to any food needs.
Some of the recipes are high histamine, but you can use my low histamine foods list to make swaps.
For example, there's a lesson on how to spread peanut butter on a piece of bread. But you can use sunflower butter on a coconut wrap instead.
I wish I had this course as a kid!
When I've asked my friends what I can buy for their kids, the most popular answer I get is to buy them experiences instead of things.
Experiences like learning how to cook are invaluable and even better… clutter free!
The next time you need a gift for a kid, consider the gift of learning how to cook. It's a great gift for grandparents to give.
There are 3 levels for ages 2 to teen!
>>> Check Out the Kids Cook Real Food eCourse Here!
Relaxation Gifts for People with Chronic Illness
Give the gift of relaxation and stress relief with these gifts for someone with chronic illness!
Supporting mental health and relieving stress go a long way toward better health.
Your loved one will use these thoughtful gift ideas year round.
Primal Trust Academy

You can help your loved one with chronic illness get a jump start on healing with this gift!
I have my private clients start Primal Trust Academy in the first phase of my Mast Cell 360™ Method. This is step #1. And your loved one can get started with it at home.
It helped me a lot during my last bad flare. I continue to use it regularly for maintenance.
It's a gentle program that guides you through meditations and exercises for neural training. But this program is more than just a relaxation tool. It actually helps retrain your brain. This is important for many spoonie conditions like fibromyalgia, MCAS, and more!
Some report seeing a decrease in their chronic pain!
Many of my clients and those in the Mast Cell 360 community let me know that they get so much out of this program that they look forward to using it daily.
>>> Use Coupon Code 10MC360 for $10 Off the First Month!
BrainTap


Another great gift for someone struggling with chronic illness is the BrainTap app.
It's a passive form of nervous system support.
That means all your loved one has to do is kick back and listen to the recordings.
Some are guided relaxation recordings, and some are music only.
It's a great starting point for someone with limited energy.
In the Mast Cell 360 practice, we find that this app has helped clients improve sleep, all kinds of sensitivities, anxiety, find pain relief, and even increase energy levels.
It's one of my top recommendations in our Mast Cell 360 clinic.

The variety keeps this gift feeling new every time it's used!
>>> Use Coupon Code PARTNER50 to Get $50 Off a BrainTap Subscription!
And if you really want to give an extra special gift, consider adding the BrainTap headset.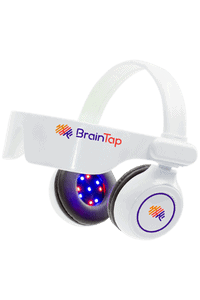 >>> Use Coupon Code PARTNER50 to Get $50 Off your BrainTap Headset!
>>> Use Coupon Code PARTNER50 to Get $50 Off Your Headset and a Discounted 1 Year Subscription at the Same Time!
Research has shown that the BrainTap headset is 3x more effective than the audio program alone.
Not sure whether to get the headset for someone? If they can listen to classical music at a normal volume and can handle normal light levels, then this is a good bet.
And it's great for the younger person with sensitivities, too.
The headset looks a lot like those used in virtual gaming so young people can identify with this right away.
And it's so easy to use, it doesn't feel like working on health. It's just cool and simple.
Note: The BrainTap headset may not work for people with significant light sensitivity.
Your loved one can find out more information in this Facebook Live with the creator.
Mast Cell Nervous System Reboot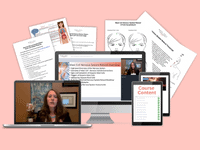 Empower your loved one to take control of their health when you buy them this course.
They'll learn how to sooth their nervous system and find their path to healing,
>>> Use Coupon Code GIFTGUIDE15 For 15% Off By December 31st!
Bonus Gift for People with Chronic Illness
Does your loved one suspect they have MCAS? They need this next course to help them get stabilized.
Top 8 Mast Cell Supporting Supplements Master Class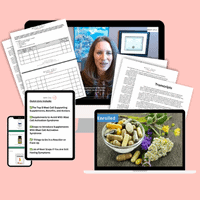 Support your loved one's health journey with this master class.
You'll help them learn how they can address their symptoms and reduce the chance of flares.
If they feel like they've exhausted their options and tried everything… they might have done the right things in the wrong order.
Having MCAS requires special considerations. Empower your loved one to find the right steps in the right order for the hypersensitive with the Top 8 Mast Cell Supporting Supplements Master Class.
>>> Use Coupon Code GIFTGUIDE15 For 15% Off By December 31st!
Best Gifts for Someone with Chronic Illness
If your chronically ill loved one shared this article with you, hopefully it's given you some great gift ideas for them!
Whether you are putting together a gift box or are looking for that one perfect gift, any of these choices will be meaningful.
And if you're reading this because you have MCAS or Histamine Intolerance, don't hesitate to send this article to those you love. It will help them know what to buy that will work best for you.
I wish I had thought of making a list of gifts for someone with chronic illness earlier to help my friends and family who love me well.
I know it may feel awkward. And I know gifts really shouldn't be an expectation. Any gift is just that… a gift.
But if you are really honest with yourself (like I wish I had been!), you already know who you'll exchange gifts with at the holidays. And it's even likely that at some point they'll ask you what you might like.
You might even approach the topic by suggesting that you each share wish lists. Ask what they want, too! They may also be politely accepting gifts they won't use!
Whether you are the gift giver or the receiver, I hope all your gift exchanges will be joyful and filled with gratitude this holiday season.
Use these buttons to find the best gift for your loved one!
---

What are some of your favorite gifts for people with chronic illness you've given or received?
Some links in this website are affiliate links, which means Mast Cell 360 may make a very small commission if you purchase through the link. It never costs you any more to purchase through the links, and we try to find the best deals we can. We only recommend products that we love and use personally or use in the Mast Cell 360 practice. Any commissions help support the newsletter, website, and ongoing research so Mast Cell 360 can continue to offer you free tips, recipes, and info. Thank you for your support!