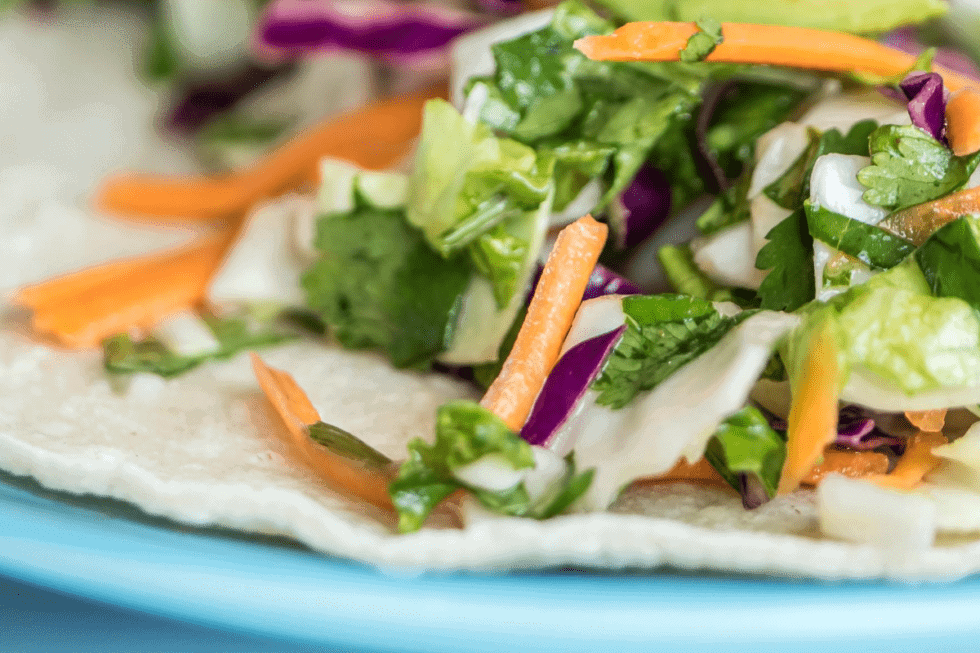 Low Histamine Sesame Chicken Salad
When you have Mast Cell Activation Syndrome or Histamine Intolerance, then eating low histamine can often be really helpful.
I've been eating lower histamine, lower oxalate, and low lectin for a number of years. And it definitely helped me.
But, I do find I really love variety! I like trying new things all the time.
This is why I like to experiment and come up with new recipes.
Salads can get pretty boring to me. And I like to shake them up!
The star of this recipe is very good quality toasted sesame oil. The best sesame oils come from Korea or Japan.
I use this one from Kadoya. It really does make a big difference for the flavor:
The recipe is really easy to modify. If any of the ingredients don't work for you, just sub them out.
A put in a couple options. A medium-ish oxalate and a lower oxalate option. Just see the substitution notes.
The low oxalate options aren't low lectin though – just something to keep in mind.
If you find you are Oxalate Intolerant, you might want to skip the carrots in this recipe. Up to 1/2 cups of raw carrots are high oxalate.
There are a number of ingredients. But this is easy to throw together. So, don't let it hold you back.
And, you can make the chicken up ahead of time. Then freeze and have it on hand to make this salad or add it to a cassava wrap!
Low Histamine Chicken Recipes
This recipe also freezes very well.
Here it is! I hope you enjoy it!
Low Histamine Sesame Chicken Salad
Chicken Ingredients:
Salad Ingredients
1/4 small head red cabbage, thinly sliced
1 small head Napa cabbage, thinly sliced
2 carrots, thinly sliced
6 green onion tops only (no white), thinly sliced
1/4 cup cilantro, roughly chopped
8-10 mint leaves, roughly chopped
Dressing Ingredients:
Optional:
Directions:
Preheat your oven to 400 degrees F.
Line a baking sheet with parchment paper. Put a wire rack on top and coat with avocado oil, coconut oil, or ghee.
Cut chicken into small pieces.
In a medium bowl, whisk an egg or add flax egg.
Stir together the sesame seeds, salt.
Coat the chicken with egg or flax egg. Then chicken in the sesame seed/salt mixture.
Place the chicken evenly throughout the wire rack then spray avocado oil (or coconut oil or ghee) on top of the chicken.
Bake chicken for 15-18 minutes, until chicken is cooked through and no pink remains.
While the chicken cooks, place all the salad ingredients in a large bowl.
Put all the dressing ingredients in a blender, and blend until smooth.
Add cooked chicken to the salad bowl Pour the dressing on top of the salad and toss until the chicken and salad ingredients are all evenly coated.
Freeze any leftovers and enjoy!
*How to make Flax Eggs:
Mix 3 T ground organic flaxseed meal with scant ½ cup water. This equals 1 egg.
Let sit for 5 minutes.
Use in place of eggs for baking. You won't get as much rise as eggs. But the flax eggs do help hold everything together.
**How to make Garlic Infused Oil:
Pour 2 cups of Kassandrinos extra virgin olive oil, ghee, or coconut oil into a pot.
Warm the oil gently (don't let it overheat).
Add 6 cloves of garlic, peeled and halved.
Add garlic to the oil, turn off the heat, and let sit for 30 minutes.
Strain into a clean jar, making sure to remove all garlic pieces. A mesh strainer can be helpful.
Pour leftover oil into ice cube trays to freeze. Then store in the freezer for up to 3 months.
Want More Low Histamine Recipes?
Check these out next: 
*Some links in this website are affiliate links, which means Mast Cell 360 may make a very small commission if you purchase through the link. It never costs you any more to purchase through the links, and we try to find the best deals we can. We only recommend products that we love and use personally or use in the Mast Cell 360 practice. Any commissions help support the newsletter, website, and ongoing research so Mast Cell 360 can continue to offer you free tips, recipes, and info. Thank you for your support!