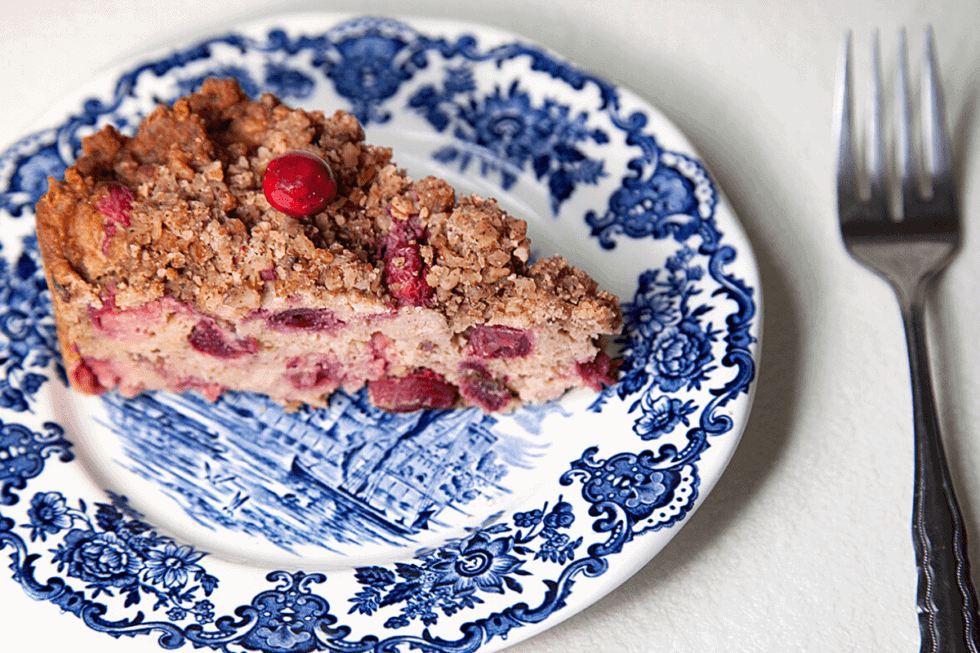 Cranberry Crumble Bar Recipe for People with Mast Cell Activation Syndrome or Histamine Intolerance (also low lectin, medium oxalate, low FODMAP)
Earlier in my life, I wanted to be a restaurant reviewer. But Mast Cell Activation Syndrome and Histamine Intolerance made eating out much more challenging.
I'm still a bit of a foodie. I loooove new flavors and variety.
This is why I pivoted to creating new recipes. And this recipe a fun one, if you like cranberries.
These Cranberry Crumble Bars are really satisfying. And you can make them special if you add the coconut whip cream.
If you can find fresh cranberries, this will be the lowest histamine option. Dried cranberries can work. But dried foods are higher histamine. So, that's something to keep in mind.
If cranberries are too tart for you, it's an easy swap 1:1 with fresh blueberries or chopped apples.
Cranberries have shown to reduce inflammatory molecules that can trigger mast cells and increase histamine.
It's a big factor in all my recipes that they have ingredients that are not just low histamine. It also needs to be histamine lowering.
I want food to be:
High nutrient
Histamine lowering
Mast cell supporting
Inflammation lowering
Satisfying
AND delicious!
And since these bars don't have sugar, they really check all the boxes!
If you want to make this a simpler recipe, just make the bars. You can always leave off the crumble topping and the whipped coconut cream.
I hope you like them as much as I do!
Cranberry Crumble Bar Recipe for People with Mast Cell Activation Syndrome or Histamine Intolerance
For the Bars:
Makes about 12 bars, depending on size of your pan 
Ingredients:
2 small organic green apples, or 1 large
3 pasture raised eggs or 3 flax eggs***
3 Tbsp grass fed ghee* or  Virgin Coconut Oil*, softened
1 tsp raw vanilla powder*
1 1/2 tsp Pure Monk Fruit Extract* (or 1 tsp if you want it less sweet)
20 drops Better Organic Stevia*
1 tsp Redmond Real Salt*
1 1/2 cups Otto's cassava flour* or sub Organic White Rice Flour* (not as low lectin)
2 tsp baking soda
2 cups organic, cranberries (fresh or frozen)Note on Otto's Cassava Flour:

Otto's Cassava Flour was tested as 17mg soluble oxalates per 1/4 cup. That is considered a high oxalate level. But with oxalates, the amount you eat can also be a determining factor when considering if it is high, medium, or low. So when using cassava flour, if one portion of a recipe comes out to 1/4 cup of flour per serving, that recipe would be considered high oxalate. If it came out to 1/8 cup or less, that could be considered moderate.

But if someone is on a kidney stone diet and counting total oxalates, then the total oxalates at 53.8mg per 1/4 cup would be too high. It depends on how you are counting and what your limit is.
Directions:
Preheat oven to 325º F.
Grease a medium size glass baking pan well with ghee or coconut oil.
Chop apples into large chunks. Add to Blender. Pour in coconut milk. Add eggs, softened ghee, vanilla powder, monk fruit extract, stevia and salt to the blender.
Blend on high until smooth.
Add cassava and baking soda to blender. Blend on low just until smooth.
If using fresh cranberries, wash and dry. Fresh cranberries will give a prettier presentation. Frozen cranberries are fine too but will color the batter red.
Spoon batter into a bowl and gently fold in cranberries.
Pour into greased pan.
If making bars only: bake 25-35 minutes until a toothpick comes out clean. Time depends on your oven and how full the pan is.
If using Crumble Topping: bake 10-15 minutes until bars start to set. Meanwhile, mix up crumble topping and add on top. Return bars to oven and bake for remaining 15-25 minutes until toothpick comes out clean.
Allow to cool 5-10 minutes before cutting into bars.
If using Whipped Coconut Topping, place a bar on an individual plate and spoon Whipped Coconut Topping over the bar.
Freeze leftovers.
***How to make Flax Eggs:
Mix 3 T ground organic flaxseed meal with scant ½ cup water.
Let sit for 5 minutes.Use in place of eggs for baking. You won't get as much rise as eggs. But the flax eggs do help hold everything together.

(3 T of ground flax + water  mix is = to 3 Eggs)
Optional Crumble Topping: 
Ingredients:
Directions:
Add all ingredients to a food processor or blender
Pulse the nut crumble mixture until well combined and the ingredients start to stick together. Don't over process.
Follow directions under Cranberry Bars at Step 10.
Optional Coconut Cream Topping:
Ingredients
Directions:
Scoop out 1 cup of coconut cream.
(Option: Only have coconut milk on hand? Refrigerate coconut milk overnight. The solids will separate from the liquids. When ready to use, open the can and scoop only the thickest cream from the top.)
Whip the coconut cream, monk fruit extract, and raw vanilla powder with a whisk.
Follow directions under Cranberry Bars at Step 12.
You can use the leftover coconut water or coconut cream for smoothies or other recipes. You can also freeze it in an ice cube tray to make it easier to use.

*Some links in this website are affiliate links, which means Mast Cell 360 may make a very small commission if you purchase through the link. It never costs you any more to purchase through the links, and we try to find the best deals we can. We only recommend products that we love and use personally or use in the Mast Cell 360 practice. Any commissions help support the newsletter, website, and ongoing research so Mast Cell 360 can continue to offer you free tips, recipes, and info. Thank you for your support!
References on Cranberries for People with Mast Cell Activation Syndrome or Histamine Intolerance
Pappas, E., & Schaich, K. M. (2009). Phytochemicals of cranberries and cranberry products: characterization, potential health effects, and processing stability. Critical reviews in food science and nutrition, 49(9), 741–781. https://doi.org/10.1080/10408390802145377