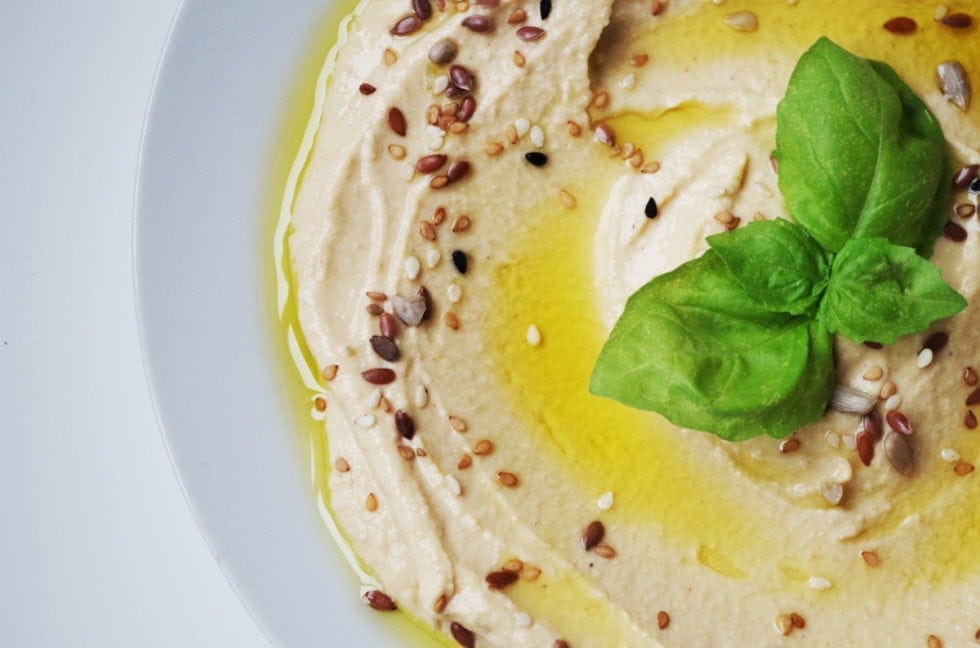 Low Histamine Roasted Garlic "Hummus" Recipe (also Low Lectin, Low Oxalate)
With Mast Cell Activation Syndrome and Histamine Intolerance, I'm always monitoring my food triggers and looking for good low histamine recipes.
Two years ago, I tried eating low lectin. I tried eating low lectin to see if it could help me. It made a huge difference for my joints. The burning stopped in just a couple weeks of reducing lectins.
Lectins can increase mast cell activation. Some low histamine foods are high in lectins. This means those lectin foods can make Mast Cell Activation Syndrome and Histamine Intolerance worse.
Chickpeas are one of those foods. They aren't that high in histamines, especially if cooked fresh. But chickpeas are high in lectins. And eating low lectin means chickpeas and hummus are out.
Hummus had become a staple food for me. I liked it because it was easy to make. And I really liked the creamy texture. I had been missing hummus a lot! Until I came upon this low lectin, histamine-busting way to make hummus. Now I'm so excited to share this recipe with you!
But first…What are lectins?
Lectins are proteins found in certain plant foods. The plants use these lectins to protect themselves from being eaten. Some foods are much higher in lectins than others. These are some higher lectin foods:
Cucumbers
Tomatoes
Eggplant
Grains (wheat, corn, rice, quinoa, etc.)
Potatoes (Yukon, Russet, Red, etc. – not sweet potatoes)
Pumpkin seeds, sunflower seeds
Soy
Peanuts and cashews
Squashes (yellow, zucchini, winter squashes like butternut)
Beans and lentils (including chickpeas)
Can eating low lectin help you?
A low lectin diet isn't the answer for everyone. But it definitely helped me. I'm also low histamine, lower oxalate, and low glutamate. I tried these food eliminations one at a time to see what my body needed.

I've now figured out my own food triggers. I hope you can figure out yours too. You can download my starter Low Histamine Food list here. If you think you might have food sensitivities beyond histamines. 
How do you make low lectin hummus?
Since chickpeas are out, I had to find another way to make hummus. This recipe uses cauliflower for the hummus base instead of chickpeas. The cauliflower really works here. It becomes creamy just like hummus.

The cauliflower still needs a kick of flavor though. Which is why I like the flavor of the roasted garlic in this recipe. But you can just use raw garlic if you don't want to roast the garlic.
This is a super easy recipe. You just steam the cauliflower. Then toss everything into a high speed blender or food processor. Whirl it up and you are ready to eat! It makes a delicious hummus like concoction. You can use it like a dip. Or spread it on veggies. I even use it to make a kind of white sauce base for my low histamine pizza.
Roasting garlic isn't hard at all. I'll show you an easy way to make a bunch of roasted garlic below. I landed on this method by a funny accident. I was trying Kroger Pickup for my groceries. I had ordered 5 heads of garlic to make this hummus recipe.
I pulled up to the pickup spot. The groceries were loaded in my trunk. I checked the receipt. Everything looked in order, and I drove home! Unloading the groceries though, I found I didn't get 5 heads of garlic. I was actually given 5 POUNDS of garlic!
I don't know if you have ever seen 5 pounds of garlic? That much garlic completely filled 2 very large grocery bags! I can't imagine what the grocery pickers thought I was making if they read 5 heads of garlic as 5 pounds.
Lol! So I had to figure out what to do with all this garlic! Kroger didn't want it back. So, I gave most of it away to neighbors and friends. Even still, I had a lot of garlic left. I roasted what I kept and froze it. My quick garlic roasting method is at the bottom of this post.
Low Histamine Roasted Garlic "Hummus" (also low lectin, low oxalate)
I always make a triple batch of this hummus. This leaves extra for the white sauce base I use for my Cassava Crust Pizza. I'll share that recipe with you soon – so stay tuned!
Here's the low histamine hummus recipe for you.
 Makes about 3 cups
 Ingredients
1 head of cauliflower
1 head roasted garlic (see recipe below) or 1/2 clove of raw garlic, chopped
½ cup Kasandrinos Olive Oil
Juice of 1/2 lemon (you can sub Camu Camu Powder* powder for the tartness if sensitive to lemons)
1/2 – 3/4 teaspoon Redmond Real Salt
2 tablespoons water (only needed if using food processor or regular blender)
Optional: Flat leaf parsley or basil and extra virgin olive oil to garnish
Can also garnish with toasted sesame seeds
 Directions
Roast garlic or remove previously roasted garlic from freezer (see below).
Steam cauliflower until soft.
Put garlic, cauliflower, olive oil, lemon juice, water, and sea salt into high speed blender (like a VitaMix or Blendtec) or a food processor.
Blend on high in a Blendtec Blender* or Vitamix blender* or similar for a couple minutes until hummus is smooth. Or you can process in a food processor.
Garnish with parsley and extra virgin olive oil.
Histamine-Busting Roasted Garlic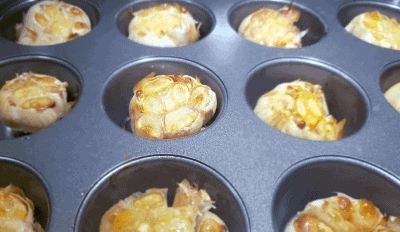 Here is my super easy, mass production method for roasted garlic. This takes very little time. And you'll have lots of roasted garlic for recipes!
Ingredients
Baking Utensils
2 – 12 cup muffin tins
Spare ice cube trays
Directions
Preheat oven to 400 degrees.
Cut the top off each head of garlic so you can see the top of the cloves.
Place each head of garlic inside a cup of one muffin tin.
Rub the top of each head of garlic with ghee or coconut oil so it doesn't dry out.
Cover the muffin tin with the second muffin tin.
Bake for 30 minutes until the garlic cloves are mushy and roasted.
Let cool.
Squeeze the garlic cloves out of the heads.
You can use the garlic immediately in a recipe.
To store leftovers, place 4-5 cloves of garlic in each section of an ice cube tray. Repeat until you have used all the garlic.
Cover cloves with olive oil and freeze until solid.
Pop the cubes of frozen roasted garlic out of the ice cube trays and store in a container in the freezer.
Pull out whenever you need to add roasted garlic to a recipe.
I hope you enjoy these recipes! 
More Low Histamine Cauliflower Recipes 
*Some links in this website are affiliate links, which means Mast Cell 360 may make a very small commission if you purchase through the link. It never costs you any more to purchase through the links, and we try to find the best deals we can. We only recommend products that we love and use personally or use in the Mast Cell 360 practice. Any commissions help support the newsletter, website, and ongoing research so Mast Cell 360 can continue to offer you free tips, recipes, and info. Thank you for your support!